Nella Billboard Hot 100 di questa settimana, Ed Sheeran si conferma alla 1 con il singolo "Shape Of You".
La canzone diventa la prima No.1 in radio di Ed Sheeran grazie ai 130 mln di audience di questa settimana (+13%). Nelle vendite è seconda con 115.000 downloads. In streaming è a 33,3 mln, +5%.
Seconda posizione confermata per "Bad And Boujee", il singolo di Migos e Lil Uzi Vert prevale nello streaming con 47,3 mln di streams come anche negli On-demand streams (19,7 mln). Ha inoltre venduto 41.000 downloads e ottenuto 59 mln in radio.
Il podio è completato da Zayn e Taylor Swift. "I Don't Wanna Live Forever" vende 109.000 downloads (-20%) mentre in radio sale 98 mln. Nello streaming retrocede a 22,8 mln (-12%).
Come già annunciato, Lady Gaga rientra in classifica con "Million Reasons"
a seguito della performance al Super Bowl Halftime Show. Lady Gaga torna in top 5 a 3 anni e mezzo dall'ultima volta in cui ci riuscì con "Applause" nell'agosto 2013.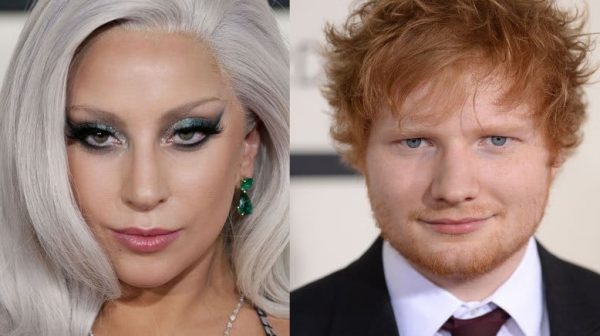 Nelle vendite primeggia con 149.000 downloads (+1334%) grazie anche allo sconto del brano a 69 centesimi.  In radio la canzone fatica ancora tanto: 15 mln di audience, +50%). Se non salirà in radio (e per ora continua a farlo troppo lentamente) è destinata a calare in fretta in chart.
Machine Gun Kelly e Camila Cabello scendono alla 5. In radio è a 105 mln (-5%). Nella settimana di debutto del suo nuovo album, Big Sean sale alla 6 con "Bounce Back". Nello streaming è volata a 25,8 mln (+31%). In radio è a 48 mln.
L'eterna "Closer" esce dalla top 5 ma estende il suo record di permanenza in top 10 dal debutto (28 settimane). Alessia Cara sale alla 8 con "Scars To Your Beautiful"  vendendo 27.000 downloads. "Dont' Wanna Know" dei Maroon 5 ft Kendrick Lamar scende alla 9,  Infine alla 10 ci sono ancora i The Chainsmokers con il singolo "Paris" (16,9 mln di streams, 59 mln di audience).
1- Shape Of You – Ed Sheeran
2-  Bad And Boujee – Migos
3-  I Don't Wanna Live Forever – Zayn & Taylor Swift
4- Million Reasons – Lady Gaga
5-  Bad Things – Machine Gun Kelly ft Camila Cabello
6-  Bounce Back – Big sean
7- Closer – The Chainsmokers
8- Scars To Your Beautiful – Alessia Cara
9-Don't Wanna Know – Maroon 5 ft Kendrick Lamar
10- Paris – The Chainsmokers
11-Fake Love – Drake
12-Starboy – The Weeknd ft Daft Punk
13- Love On The Brain – Rihanna
14- Black Beatles – Rae Sremmurd
15- 24K Magic – Bruno Mars
16- I Feel It Coming – The Weeknd ft Daft Punk
17 – Caroline – Amine
18- Side To Side – Ariana Grande ft Nicki Minaj
19- Mercy – Shawn Mendes
20-  Let Me Love You – DJ Snake ft Justin Bieber