Come ormai succede da quattro settimane consecutive, in un periodo dell'anno in cui le vendite degli album sono molto basse, a conquistare la vetta della classifica mondiale sono gli album che debuttano alla 1 nella classifica statunitense Billboard200. Questa settimana la numero1 è toccata a Josh Groban con "All That Echoes", album che ha piazzato 156mila copie a livello mondiale, di cui 145mila negli states.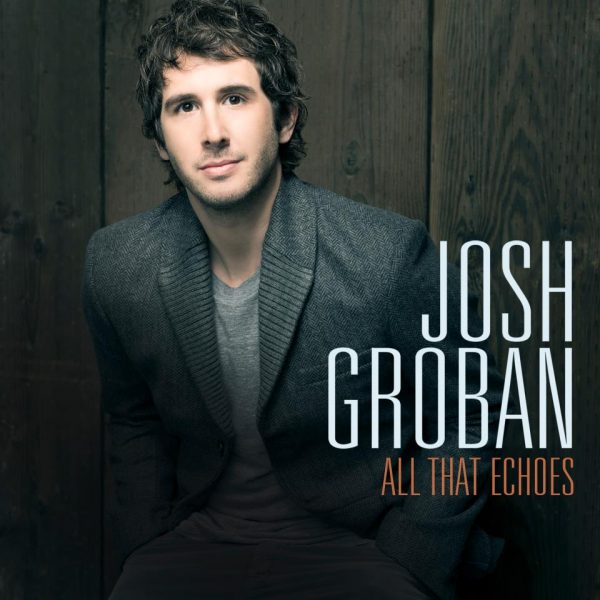 Alla posizione numero 2 troviamo subito un altro debutto, si tratta di Tim McGraw con l'album "Two Lanes Of Freedom". Perdono una posizione rispetto alla scorsa settimana alla 3 Andrea Bocelli con "Passione" ed alla 4 Bruno Mars con "Unorthodox Jukebox", scende invece alla 5 dopo il debutto in vetta della scorsa settimana Justin Bieber con "Believe Acoustic". Sisalgono di una posizione alla 6 i Mumford & Sons con "Babel" che ha vinto il Grammy per Album Of The Year, scende alla 7 la colonna Sonora de "Les Misérables" ed alla 8 i One Direction con "Take Me Home", risale di una posizione alla 9 Rihanna con "Unapologetic" mentre debutta alla 10 il cantante di origine tedesca Heino con l'album "Mit Freunlichen Grüssen".
01 NE Josh Groban – All That Echoes 156.000 copie
02 NE Tim McGraw – Two Lanes Of Freedom 112.000 copie
03 02 Andrea Bocelli – Passione 99.000 copie
04 03 Bruno Mars – Unorthodox Jukebox 96.000 copie
05 01 Justin Bieber – Believe Acoustic 95.000 copie
06 07 Mumford & Sons – Babel 82.000 copie
07 05 Soundtrack – Les Misérables 78.000 copie
08 06 One Direction – Take Me Home 78.000 copie
09 10 Rihanna – Unapologetic 63.000 copie
10 NE Heino – Mit Freunlichen Grüssen 62.000 copie
Esce dalla top10 questa settimana alla 11 Taylor Swift con "Red", alla 12 sono stabili i Lumineers con "Lumineers", recupera una posizione alla 13 Pink con "The Truth About Love" mentre scende alla 14 Adele con "21". Alla posizione numero 15 troviamo il debutto della giapponese Ayumi Hamasaki con "Love Again", rimane stabile alla 16 Emeli Sande con "Our Version Of Events" mentre risalgono dalla posizione numero 28 direttamente alla 17 i Fun. con "Some Nights". In chiusura di top20 sono presenti ancora due debutti, si tratta dei Coheed & Cambria con "The Afterman: Descension" che debutta alla posizione numero 18, mentre debuttano alla 19 i Red con "Release The Panic", chiude la top20 la colonna sonora di "Pitch Perfect".
11 09 Taylor Swift – Red 62.000 copie
12 12 Lumineers – Lumineers 57.000 copie
13 14 Pink – The Truth About Love 54.000 copie
14 11 Adele – 21 54.000 copie
15 NE Ayumi Hamasaki – Love Again 53.000 copie
16 16 Emeli Sande – Our Version Of Events 51.000 copie
17 28 Fun. – Some Nights 47.000 copie
18 NE Coheed & Cambria – The Afterman: Descension 45.000 copie
19 NE Red – Release The Panic 42.000 copie
20 15 Soundtrack – Pitch Perfect 42.000 copie
21 04 Biffy Clyro – Opposites 42.000 copie
22 29 Jake Bugg – Jake Bugg 40.000 copie
23 NE Sonar Pocket – Sonapokeism 4 (Kimi To Iu Hana) 39.000 copie
24 18 Fleetwood Mac – Rumours 39.000 copie
25 19 Alicia Keys – Girl On Fire 38.000 copie
26 RE Imagine Dragons – Night Visions 37.000 copie
27 21 Soundtrack – Django Unchained 35.000 copie
28 25 Lana Del Rey – Born To Die (Paradise-Edition) 34.000 copie
29 26 Macklemore & Ryan Lewis – The Heist 33.000 copie
30 23 Ed Sheeran – Plus 33.000 copie
31 35 Maroon 5 – Overexposed 33.000 copie
32 NE La Fouine – Drôle De Parcours 33.000 copie
33 NE Joe Budden – No Love Lost 31.000 copie
34 20 A$AP Rocky – Long.Live.A$AP 29.000 copie
35 NE Scandal – Encore Show 29.000 copie
36 24 One Direction – Up All Night 28.000 copie
37 RE Black Keys – El Camino 28.000 copie
38 22 Gary Allan – Set You Free 28.000 copie
39 NE Eels – Wonderful Glorious 27.000 copie
40 38 Of Monsters & Men – My Head Is An Animal 27.000 copie