10 album che pur avendo hit fortissime non hanno venduto 1 milione di copie

Mentre un tempo, fino a circa 10 anni fa, solitamente il successo di un artista era più o meno lo stesso sia con gli album che con i singoli (o andavi bene con entrambi o male con entrambi, per intenderci), con il modificarsi del mercato la situazione è cambiata radicalmente. Al giorno d'oggi, in molti dividono i cantanti in due categorie: gli album seller, ossia coloro che vendono album ma non ottengono hit, ed i single seller, ossia quelli che hanno hit ma vendono poco con gli album.
Certamente, abbiamo delle eccezioni, esistono ancora artisti che rispettano i canoni di 10 anni fa (Taylor Swift, Adele, Ed Sheeran, Sam Smith, Katy Perry, Lady Gaga ecc) ma in generale negli ultimi anni abbiamo notato che fra le nuove leve, ma anche fra alcuni (pochi) vecchi polli, chi fa pop per le masse tende a vendere tanti singoli e pochi album, chi fa musica un pochino meno mainstream ma può contare comunque su un nome famoso tende a vendere tanti album ma pochi singoli.
Per mostrarvi questa tendenza del mercato odierno abbiamo deciso di proporvi 10 diversi album che hanno sfornato tutti quanti almeno una grossa hit ma che ciononostante non sono riusciti ad arrivare al milione di copie (ovviamente, considereremo le copie vendute per davvero, non allo streaming). Per ciascuno di questi vi proporremo quello che è stato l'andamento effettivo dei singoli, le stime note sulle vendite dell'album ed una possibile causa che nel caso specifico ha determinato questa differenza fra il successo dei singoli (o di alcuni singoli) e quello dell'album.
Tralasciamo due categorie: i one hit wonder (nel senso LETTERALE del termine) e gli hitmaker che nella loro carriera pur ottenendo decine e decine di hit non hanno ottenuto cifre significative neanche con un disco (Flo Rida, Pitbull e Jason Derulo sono i principali rappresentanti di quest'ultima categoria). Questo semplicemente perché vogliamo mostrarvi come tale situazione non riguardi soltanto due tipologie ben definite di artisti, ma il musicbiz in generale.

Dopo la semi-svolta pop non proprio apprezzatissima del precedente disco, con "The Pinkprint" Nicki Minaj ha deciso di ritornare a proporre soltanto musica urban, mostrando questo genere da tutte le possibili angolature. Con il primo singolo, la bellissima "Pills and Poisons", Nicki aveva proposto una ballad hip hop molto soft, ed i risultati in classifica erano stati scarsini. Allora, la superstar ha deciso di cambiare completamente registro col secondo estratto, puntando con una vera club banger: la potentissima "Anaconda".
Questa volta, grazie anche al clamore scatenato dalla copertina hot e dal video, il brano divenne un vero fenomeno virale ed una hit di vendite contemporaneamente. Un successo commerciale molto legato a quello mediatico, dunque, ma comunque un successo. Subito dopo, Nicki ha ottenuto un'altra hit molto forte in USA (questa volta senza troppi scandali, ma con tanti featuring) con "Only", e la release dell'album avvenne sulla scia di questo successo. Il disco in totale ha tuttavia piazzato fra le 800 e le 850 mila copie.
Le ragioni di questa differenza fra il successo dei singoli e quello degli album? Beh, ve le riassumiamo nei punti seguenti:
Gestione disastrosa, confusionaria, un sacco di altri singoli lanciati ma mal promossi, nessuno dei quali è riuscito a diventare una hit, neanche l'unica canzone pop inclusa nel disco "The Night Is Still Young". Sembra che l'era si sia dunque affievolita dopo un boom iniziale.
Il maggior successo dell'Era, lo abbiamo detto, è arrivato grazie ad una buona mossa mediatica. Mosse del genere, tuttavia, non attirano persone davvero appassionate alla musica, e dunque non costituiscono una reale promozione del progetto.
The Pinkprint è un buon disco urban. Ottimo anzi, secondo molti. Tuttavia, gran parte del fanbase urban che Nicki aveva agli inizi l'ha abbandonata dopo "Starships" e "Pound the Alarm" senza più tornare, mentre gli ascoltatori pop attirati con quelle tracce probabilmente non sono stati attirati da un album che di pop aveva molto poco. E' restato l'ascoltatore urban che senza pregiudizi ha comunque concesso un ascolto al disco, il fan più stretto e l'ascoltatore pop disposto ad ampliare i propri orizzonti: tre categorie purtroppo non molto ampie.
Dopo due album pop-rock, Demi Lovato rilascia finalmente un disco più variegato, in cui affronta vari stili musicali e misura la sua bellissima voce con un sacco di mondi con cui fino ad allora non si era mai misurata, alcuni molto distanti dall'universo Disneyano. Il disco arriva dopo un periodo trascorso in riabilitazione per via di alcuni problemi avuti, ed il primo singolo "Skyscraper" parla proprio di come l'artista sia riuscita a superarli: questo gli dà sicuramente manforte e così la traccia diventa una hit molto forte, un successo di gran lunga superiore a tutti quelli fino ad allora ottenuti da Demi. Qualcosa che nessuno si sarebbe aspettato, insomma.
Sulla scia di questo ottimo risultato fu pubblicato "Unbroken", sicuramente il suo album più apprezzato dal fanbase. A disco già pubblicato, Demi ottenne un successo ancora di più forte ed inaspettato con "Give Your Heart a Break", hit che riusciì a piazzare oltre 3 milioni di copie soltanto in USA ed ottenne risultati abbastanza interessanti anche in altri mercati. In questa situazione, l'album è riuscito a superare le 700 mila copie vendute nel mondo, ma non si è spinto molto oltre. Da notare che nonostante il successo generalmente minore dei singoli, il disco successivo ha venduto molto, molto di più.
Cosa ha provocato in questo caso una disparità fra il successo del disco e successo della canzone? Proviamo a capirlo, dividendo anche questa volta le ragioni per punti.
Ancora una volta la gestione è stata non pessima, di più! Pur avendo fra le mani due grosse hit e tanti potenziali successi nel disco, la Hollywood Records ha mal pensato di non estrarre altro, rendendo quest'Era cortissima. Concentrarsi sul disco per un periodo molto breve di sicuro non ha fatto bene alle vendite, e francamente ci sembra assurdo farlo dopo due singoli andati bene. Se poi consideriamo che i due singoli sono stati molto distanti fra loro, l'album ne giova poco e niente.
Pur essendo Skyscraper un'ottima canzone, anche in questo caso parliamo di un successo determinato anche da un caso mediatico, ed abbiamo già parlato di cosa comporta questo. Il vero successo dell'album, dunque, è arrivato solo molto tempo dopo la sua pubblicazione, ed il modo in cui è stata gestita l'Era ha fatto si che la popolarità da esso generata fosse riflettuta più sull'album successivo che su "Unbroken".
Il fanbase che soprattutto allora seguiva la Lovato è formato principalmente da teenagers, e si tratta del tipico fanbase che sostiene molto con i singoli, con lo streaming, con le battaglie sui social network, ma poco con gli album. Col disco successivo le cose andranno meglio proprio grazie all'ampliarsi del fanbase, che si farà anche più variegato.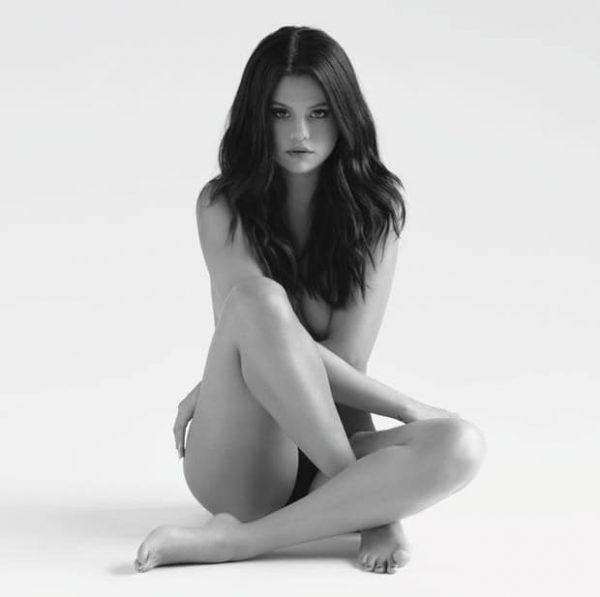 Dopo ben 4 lavori improntati principalmente sulla dance, una volta cambiata casa discografica Selena Gomez si è data un tono diverso rispetto al passato, puntando su stili musicali più adulti per il suo album "Revival". La rinascita della Gomez è stata presentata al mondo con "Good For You", una canzone davvero di ottima qualità che le ha garantito un grosso successo ed una buona visibilità, stupendo il grande pubblico proprio per le sue caratteristiche, inaspettate da una cantante come Selena. Successivamente, la star è riuscita ad acchiappare un altro buon successo internazionale come "Same Old Love", up tempo molto diversa dalla precedente slow jam, ma pur sempre lontana dalla musica propinata dalla Gomez in precedenza.
In questo contesto, si ci aspettava molto in termini commerciali dall'album "Revival", presentato come il disco della maturità per Selena, ma nonostante un debutto alla 1 (che per poco non è stato impedito da un artista che da anni non ottiene risultati commerciali rilevanti, il rapper The Game) l'album non è riuscito a portare a casa numeri notevoli. Ad oggi, nonostante a disco già rilasciato anche il terzo singolo "Hands to Myself" sia diventato una hit abbastanza forte, l'album secondo le stime ha superato di poco quota 500 mila copie, e visto l'andamento attuale è ipotizzabile che al termine del suo percorso in classifica non raggiungerà le 600.
Quali sono state, in questo caso, le cause della disparità di successo fra singoli ed album? E' presto detto:
Cambiando stile così radicalmente, da un lato Selena ha perso l'appoggio delle non poche persone che l'apprezzavano per il suo sound dance, mentre dall'altro ha ottenuto in proporzioni molto ristrette l'appoggio di chi invece segue gli stili musicali a cui si è rivolta col disco, un po' per via di un illegittimo pregiudizio verso gli artisti provenienti dalla Disney, ma un altro po' per delle legittime perplessità circa le sue reali potenzialità in queste generi viste le sue scarse doti canore (che invece erano sufficienti per la dance).
La qualità di Good For You aveva creato grossissime aspettative, ma al di là del giudizio positivo o negativo che ciascuno può avere sul disco, è innegabile che il livello di questa traccia sia molto al di sopra rispetto a quello generale di Revival. Chi dunque aveva guardato con favore a Selena proprio perché stupito da un salto di qualità così ampio, in molti casi ascoltando il disco è rimasto deluso, dunque ha preferito non acquistarlo
Infine, il terzo è lo stesso che abbiamo messo in conto per la Lovato: un fanbase formato principalmente da teenagers non è proprio il tipo di pubblico più indicato per portare a casa risultati positivi per il disco in sé.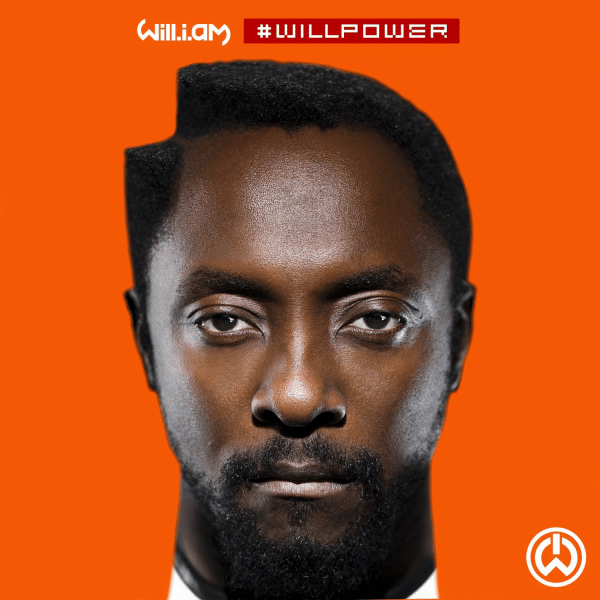 Credevate che questa regola riguardi soltanto chi ha debuttato in tempi relativamente recenti? Beh, in realtà anche un certo Will.I.Am ha sperimentato che delle hit non assicurano sempre il successo dell'album. Dopo l'enorme successo dei Black Eyed Peas e più album urban da solista che non avevano invece colto nel segno, l'artista torna nel clou del suo periodo elettronico con "This Is Love", un brano che inizialmente sembra partire in sordina, ma che invece dopo un po' di tempo riesce a trasformarsi in un grande tormentone da club in tutta Europa, invadendo le piste e le playlist radiofoniche.
Capite quelle che erano le potenzialità del genere elettronico in quel periodo, Will decide di chiedere aiuto ad una grandissima diva della musica nella speranza di ottenere un successo ancora più imponente con il secondo singolo. Per questa ragione, Will chiamerà in causa Britney Spears, ed insieme i due otterranno un successo incredibile con "Scream & Shout", brano diventato tormentone praticamente ovunque, perfino qui in Italia, dove la Spears da "Blackout" in poi non è più stata sinonimo forzato di successo. Visti questi risultati, Will ha ripetuto l'operazione chiamando in causa un'altra star, Justin Bieber, e mettendo a segno un altro tormentone mondiale di grande successo "That Power".
E' su questa buona stella che l'album "WillPower" viene rilasciato mondialmente. Tutti si aspettavano un primo album di successo da solista per Will, tuttavia la performance commerciale del disco fu molto deludente, al punto che le sue vendite si arenarono sulle 350 mila unità. I motivi di questa disparità? Eccoli di seguito:
Al momento del rilascio del disco, Will non era certo un newbie, ma un artista già molto conosciuto dal pubblico, una personalità diventata celebre grazie alla musica urban. Con questo lavoro, Will ha prodotto l'esatto opposto di ciò che il suo fanbase originario apprezza, facendo sì che in molti suoi (ex) fan si rifiutassero di acquistare il progetto. Questo non tanto per il cambiamento in sé quando per l'essersi spinto troppo oltre nel mondo dell'electro, eleggendosi quasi a nuovo rappresentante del genere pur provenendo da tutt'altro ambito: è un atteggiamento che difficilmente il pubblico urban sopporta.
A questo punto, l'unico modo per controbilanciare al nefasto esito avuto su tale fronte era acquistare un ingente numero di nuovi fan appassionati di queste sonorità, ma promuovere il disco con hit da discoteca attirò soltanto il classico volgo che va balla tranquillamente sulla hit facile, che canticchia allegramente ascoltando la radio in macchina, ma che di sicuro non andrà mai ad acquistare il CD. Avendo le sue hit attirato proprio questo tipo di pubblico, la promozione nei confronti dell'album è stata negativa.
Quando l'artista ed il suo team iniziarono a notare che in fin dei conti l'essersi buttato su questo tipo di musica non era stato poi così conveniente, Will ha provato a tornare sui suoi passi, ad ammiccare nuovamente alla urban: pensiamo a tracce come "Scream and Shout Remix" o "Feeling Myself". Questo diede l'impressione di un artista non proprio convinto della direzione intrapresa, il che scoraggiò ancora di più il potenziale acquirente.
Il debutto di Iggy Azalea nel musicbiz che conta è stato travagliato, ma alla fine ha portato a buone soddisfazioni. Dopo un sacco di singoli dai risultati scarsi, finalmente con "Work" l'artista riesce ad ottenere un buon successo in UK, e dopo tempo un po' anche fuori. Con i brani "Bounce" e "Change Your Life" Iggy sale sempre di più nella classifica britannica, e così lei e la sua label decidono di fermarsi un attimo per architettare qualcosa che po' più catchy, che possa fare breccia mondialmente. A questo scopo, dopo mesi, viene lanciata "Fancy", una canzone pop-rap assolutamente catchy e dal ritmo irresistibile che rapidamente si trasforma in un successo stratosferico, capace di imporre Iggy Azalea davvero come un nuovo fenomeno del musicbiz, concedendole perfino di battere svariati record nelle chart hip-hop.
In questo contesto, l'album "The New Classic" fu pubblicato quasi con la certezza di fare il botto, anche in previsione della possibilità che un'altra traccia inclusa nel disco, "Black Widow", potesse trasformarsi in una hit forte quanto "Fancy". Questo effettivamente accadrà, e così Iggy si ritroverà ad essere l'interprete principale di due delle hit più forti dell'anno, ma nonostante tutto questo boom mediatico il disco non raggiungerà volumi di vendita da vera superstar. Con tanto di re-release, "The New Classic" ad oggi vanta vendite comprese fra le 700 e le 750 mila copie, ben poco viste le hit avute.
Anche questa volta, abbiamo individuato tre cause che hanno portato a questa differenza sostanziale:
The New Classic è stato promosso da grandi hit super catchy, brani che colpiscono principalmente il pubblico pop, ma l'artista l'ha definito fin da prima della sua pubblicazione come un album hip hop, disorientando dunque il pubblico e facendo sì che, in linea di massima, ci aveva nutrito interesse per i singoli non lo nutrisse per l'album e che chi in teoria apprezza l'hip-hop non concedesse neanche un ascolto ad un album promosso da perfette hit pop con strofe rap.
A differenza dei cantanti, per i rapper ci vuole davvero poco affinché si perda la stima di pubblico e colleghi. Dopo l'esaltazione iniziale, quasi subito Iggy ha iniziato ad essere vittima di critiche molto pesanti da parte di giornalisti e colleghi, i quali spesso l'hanno accusata di non meritare il titolo di rapper. Certo, personalità come Kendrick Lamar e Lil kim hanno speso invece parole positive per lei, ma la natura umana è quella di venire attratti soprattutto dal negativo, ed a lungo andare queste continue critiche (ed anche un atteggiamento di risposta sbagliato da parte di Iggy, che avrebbe fatto meglio a rispondere con la musica che su twitter) hanno pesato negativamente sulle vendite del disco.
Da "Change Your Life" in avanti, tutti i singoli estratti dal disco potevano contare sulla presenza di un featuring: questo ha fatto sì che molti pensassero che Iggy non fosse in grado di proporre buona musica da sola, e ciò ha di fatto distolto l'attenzione di molti da quello che era a tutti gli effetti un disco soltanto suo, costituendo un brutto biglietto da visita per il progetto.
Dopo i numeri enormemente alti della sua prima Era, tutti si aspettavano un successo enorme dal secondo album di Kesha. L'artista aveva parlato di un cambiamento di stile, di una sua trasformazione in rockstar, ma questo non avvenne nella maniera più assoluta a causa di disaccordi fra l'artista e la label. Nonostante tutto, il primo singolo "Die Young" riuscì ad essere una hit enorme, eguagliando tranquillamente i risultati dei singoli estratti da "Animal" e "Cannibal". Una promozione molto forte si accostò al tutto, segno di come da "Warrior" tutti si aspettassero molto.
Tuttavia, queste aspettative furono completamente deluse, ed il disco in tutto il suo percorso commerciale non è riuscito a superare neanche quota 450 mila copie. Il successo del singolo non è riuscito ad accendere minimamente i riflettori su questa Era: basti pensare che perfino "Lotus" di Christina Aguilera, rilasciato sotto stessa label nello stesso periodo ma con una promozione assente e senza hit, riusci' a vendere 50 mila copie in più. Tutto il ciclone mediatico avvenuto successivamente neanche ha portato dei veri benefici a questa Era, anzi.
Cos'è che ha scatenato questa differenza fra il successo del primo singolo e dei risultati così deludenti da parte del disco? Anche per lei abbiamo individuato tre cause scatenanti di questa spiacevole situazione:
Indipendentemente da di chi sia colpa, con questo lavoro Kesha non si è evoluta minimamente, è rimasta uguale alla se stessa del debutto, senza riuscire però ad eguagliare la buona qualità del suo album di debutto e producendone anzi la brutta copia. Questo ha deluso il pubblico, che si è ritrovato a non essere minimamente motivato ad acquistare la fotocopia sbiadita di un lavoro che già possedeva.
Proprio a cavallo con la pubblicazione del disco, il singolo "Die Young" fu tristemente collegato ad un omicidio di massa compiuto da un pazzo in una scuola. Gli americani, si sa, ci tengono molto a conservare un'aura di decoro attorno a sé, e non è da escludere che proprio nel mercato più importante per questa artista in tale periodo le sia venuto meno il sostegno di molti. Kesha ha dunque pagato cara la scelta di utilizzare un titolo così aggressivo e la sfortuna di essere figlia di un paese più legato alle apparenze che ai fatti concreti.
La promozione del disco è stata molto fiorente prima della pubblicazione, quando c'era da mantenere "Die Young" ai vertici delle classifiche, tuttavia in seguito alla pubblicazione del disco, essa è praticamente cessata, lasciando il disco in balia di sé stesso. Questo non ha aiutato dunque una situazione resa già precaria dalle ragioni già analizzate, ed ha fatto sì che il risultato finale fosse ancora peggiore di quanto ci si potesse aspettare.
Quando Simon Cowell decide di lanciare un talento ci riesce quasi sempre. Questo è stato confermato anche lo scorso anno dal debutto delle Fifth Harmony, che dopo EP e singoli vari sono riuscite finalmente a lanciare un album vero e proprio, "Reflection". I primi due singoli "BOSS" e "Sledgehammer" pur non essendo delle vere e proprie hit erano comunque andati molto meglio rispetto ai precedenti singoli delle ragazze, il che bastò per far loro pubblicare il loro album, ma con una partenza molto fiacca nelle classifiche.
Qualche mese dopo dalla pubblicazione del disco, il gruppo otterrà finalmente la megahit che sancirà la loro affermazione nel mercato: sto ovviamente parlando di "Worth It", brano che scalerà rapidamente le classifiche di tutto il mondo e potrà vantare una longevità enorme ovunque, al punto da diventare il singolo di maggior successo di una girlband nell'era digitale. Peccato che questo non aiuterà di molto le venite del disco, che non supereranno mai quota 300 mila copie, risultato davvero molto molto magro.
Anche in questo caso riusciamo ad individuare tre diverse ragioni che hanno provocato questa disparità:
Una volta esploso il successo di "Worth It", le ragazze hanno si promosso in lungo ed in largo la loro hit, ma nel fare questo si sono focalizzate praticamente soltanto su questo successo, e così il pubblico che le Fifth si sono formate in questo periodo non si è interessato minimamente all'album. Qualche esibizione in più con altre tracce del disco avrebbe aiutato.
"Worth It" è esplosa molto tempo dopo la pubblicazione dell'album. Questo ha fatto in modo che il disco non godesse di un appoggio solido al debutto, privandolo dunque di una buona base nel periodo in cui avrebbe potuto ottenere più visibilità. Certo, molto meglio avere un po' di fretta che impedire ad un debuttante di rilasciare il disco se non ottiene grosse hit, ma in questo caso è innegabile che tempistiche differenti sarebbero state un vantaggio per l'album.
I primi due singoli estratti erano completamente opposti fra di loro: la prima era una traccia dal sound maturo che strizzava l'occhio all'urban, l'altra una canzone catchy e adolescenziale con influenze EDM e synthpop. E' chiaro che anche la fetta di pubblico che le aveva già notate prima di "Worth It" sia stata disorientata da questo. Concentrarsi sul sound di "Boss" sarebbe stato decisamente meglio.
Conclusa definitivamente la storia dei Jonas Brother, Nick Jonas, il più piccolo del celebre trio di cantanti e musicisti, ha deciso di costruirsi una carriera senza l'aiuto dei fratelli. Le cose con il rilascio del singolo "Chains" non sembravano andare benissimo, e nemmeno subito dopo la pubblicazione del secondo estratto "Jealous", ma un po' di copertine e foto molto hot ed una campagna mediatica volta a trasformare l'artista in un sex symbol ha giovato molto al successo delle sue canzoni, trasformando immediatamente Jealous in una potentissima hit internazionale, con numeri che mai ci saremmo aspettati in quel periodo da lui.
E' in questo clima molto favorevole, dunque, che l'album "Nick Jonas" (secondo disco omonimo per lui, dato che quello rilasciato prima del successo del gruppo era intitolato "Nicholas Jonas") fu pubblicato. Fra l'altro, grazie ad una spinta favorevole delle radio, dopo la release del disco "Chains" divenne una sleeper hit in piena regola, eguagliando quasi del tutto i risultati di "Jealous". Ciononostante, il disco non è mai decollato nelle classifiche, e ad oggi ha venduto poco più di 250 mila copie mondialmente, una vera miseria viste le hit avute.
Nel suo caso, le ragioni che hanno portato a questa disparità sono abbastanza chiare, ma ve ne parleremo comunque come abbiamo fatto per i dischi analizzati in precedenza.
Come abbiamo detto, il successo di Nick da solista è stato raggiunto non grazie alla qualità della sua musica (che comunque c'è, dato che il disco è di ottimo livello e "Chains" è davvero una delle canzoni migliori della sua annata), ma grazie allo scandalo scatenato con le sue numerose foto soft porno ed alle "reazioni fisiche" che queste hanno scatenato nella comunità gay, da sempre molto importante nel lanciare hit, ma anche in molte ragazze etero. Questo, inutile a dirlo, attira tanta gente, ma poca che sia davvero interessata alla musica e quindi all'album.
Nick, è vero, è andato ben oltre il singolo scandalo e si è costruito un nuovo personaggio molto gay friendly, ma comunque questa sua immagine e la sua musica sono rimasti pianeti diametralmente opposti. Non che nel suo disco manchino tracce con riferimenti erotici, ma nei suoi video musicali Nick non ha mai giocato questa carta, né tantomeno ha scelto come singoli canzoni molto esplicite (sarebbe dovuta uscire "Techer", ma purtroppo il successo di "Chains" lo ha impedito). Un personaggio provocatorio e d'impatto, se ben connesso alla musica, porta ancora tanto successo (citofonare a Miley Cyrus), ma se la connessione viene a mancare l'effetto sortito è praticamente opposte.
L'album di Nick è un disco principalmente R&B, e questo scatena purtroppo un meccanismo di razzismo al contrario: per quanto non manchino ormai grandi star che fanno musica storicamente black avendo successo pur essendo bianche (Timberlake ed Eminem su tutti), il pubblico che compra musica di questo genere tende a favorire molto di più artisti afroamericani, anche qualora le voci dei "bianchi" in questione siano adatte al genere, e questo è sicuramente il caso del buon Nick.
A volte il successo arriva in maniera davvero inaspettata dopo innumerevoli tentativi andati a vuoto. Questo è sicuramente il caso di Tove Lo, cantante svedese che dopo un po' di tentativi falliti nel 2014 si è ritrovata fra le mani una potentissima hit mondiale: "Habits (Stay High)". Un caso molto strano quello di questo brano: in Europa è esploso in una versione remix, in USA in quella originale, ma in ogni caso è stato un successo enorme, ovunque, uno di quelli che fanno del suoi interprete o un one hit wonder o una nuova megastar.
Ebbene, un altro successo enorme è arrivato quasi subito con la meravigliosa "Talking Body", un brano potentissimo che difatti è riuscito ad avere una grande longevità nelle classifiche americane. E' in questo contesto che è stato rilasciato il suo album di debutto "Queen of the Clouds", un disco in cui la cantante e la sua casa discografica riponevano probabilmente grande fiducia,  ma che con un misero bottino di 200 mila copie vanta il "record" di disco meno venduto di questa lista. Da notare che con le regole odierne questo è bastato affinché il disco avesse il platino in USA (risultato per il quale fino a poco tempo fa serviva un milione di copie vendute nel solo suolo americano), ma questa è un'altra storia…
Che cosa ha determinato nel suo caso questa differenza vertiginosa fra il successo dei primi due singoli e le vendite dell'album? Riassumiamo anche per lei tutto in tre punti.
In Europa, Tove è stata una delle tante interpreti che ottengono successo grazie ad una hit da discoteca ottenuta dall'incontro fra un suo brano e le sapienti mani di un DJ. Si tratta di una categoria di artisti ben diffusa, una tipologia di artisti che spuntano fuori nel terreno del musicbiz come se fossero funghi, e che notoriamente attirano un tipo di pubblico superficiale che a stento è interessato a sapere chi è che canta il brano che sta ascoltando. Inutile dire che questo tipo di pubblico non comprerà mai un album, nemmeno se costasse 1 euro.
In USA, invece, entra in gioco il fattore geografico: in linea di massima, fatte poche eccezioni, gli artisti stranieri che ottengono successo in USA non sono destinati ad avere vita lunga. Protezionismo? Caso? Non è dato saperlo, ma bisogna notare che perfino star enormi come Shakira ed Avril Lavigne in questo mercato hanno visto i loro numeri calare vertiginosamente di album in album. Considerando poi che al di là del successo e della sua bravura nella media Tove non ha lasciato alcuna innovazione nel settore musicale, il disinteresse del pubblico americano nei suoi confronti è maturato molto velocemente.
Checché se ne dica, Tove Lo ha sicuramente buone doti in quanto cantante ed interprete, ma non possiede un grande carisma. Il carisma è un elemento essenziale per conquistare un pubblico davvero interessato: se non sai come fare per catturare l'attenzione in un modo genuino e personale, allora la gente non si lascerà accalappiare tanto facilmente, e così saranno ben poche le chance di riuscire ad affermarsi.
Dopo il disco meno venduto della lista concludiamo il post con quello che invece ha venduto di più. Dopo un Era di debutto davvero fallimentare sul piano commerciale, ad un certo punto della sua vita la cantante canadese Carly Rae Jepsen ha avuto la fortuna di incontrare un manager all'epoca davvero potente: Scooter Braun. Avendo notato nell'ultimo singolo della Jepsen, "Call Me Maybe", il potenziale del tormentone, Braun invocò l'aiuto di tutte le celebrità su cui possedeva un minimo di influenza perché girassero un video promozionale per il pezzo che potesse diventare virale. L'esperimento funzionò, e così "Call Me Maybe" diventò di colpo un fenomeno mediatico allucinante, un tormentone spacca classifiche, passatissimo da tutte le radio.
Come molti ricorderanno, il brano ed i relativi video (quello amatoriale prima, quello ufficiale poi) per molti mesi erano praticamente ovunque, e la scia del successo di questa traccia si rivelò abbastanza forte da trascinare al successo con grande facilità anche un'altra canzone pop dal sound catchy ed accattivante, il secondo singolo "Good Time". Archiviate nel giro di pochi mesi due hit mondiali potentissime, Carly rilasciò il suo secondo album, "Kiss". Lei, Scooter e molti altri si aspettavano probabilmente numeroni dal disco, ed invece la sua performance vocale fu abbastanza mediocre, portandolo a vendere 900 mila copie in anni in cui per album che avevano avuto singoli così forte era ancora d'obbligo un bottino quantomeno doppio.
Cos'è che nel suo caso ha dato alla luce una così grande differenza fra il successo dei singoli e quello dell'album? Analizziamo per l'ultima volta la situazione, sempre in tre punti diversi.
Il successo di "Call Me Maybe" è stato una vera onda d'urto mediatica, ma appunto ha avuto origine daii media, si è scatenato a partire da essi grazie all'aiuto di nomi più o meno influenti, non certo perché il brano sia riuscito a convincere il normale pubblico di veri ascoltatori musicali. Come ogni tormentone in piena regola, Call Me Maybe ha attratto si le masse, ma ha avuto una scarsa influenza sulla fetta di pubblico che potenzialmente avrebbe potuto acquistare il disco, sortendo dunque un effetto limitato sulla sua promozione.
L'immagine da lolita acqua e sapone di Carly ha convinto all'inizio, ma quando si è iniziata ad avere qualche informazione in più su di lei, si è scoperta la sua età (molto più alta di quanto sembrasse) e sono iniziate a circolare performance molto scarse vocalmente (fortuna che su questo fronte l'artista ha fatto passi da gigante), alle masse è sembrato che Carly non possedesse quell'elemento in più necessario affinché l'interesse mostrato per il singolo si trasferisse anche all'album. Dunque anche molte persone che erano state catturate per davvero dal brano persero interesse nei suoi confronti per questa ragione.
Se in un primo momento i media hanno esaltato Carly, successivamente gli stessi hanno iniziato ad attribuirle il poco carino appellativo di one hit wonder quasi immediatamente, quando il disco era uscito da pochissimo, anche se tecnicamente Carly una one hit wonder non lo è stata mai visto che già da questo disco ha avuto due hit di successo. Questo ha fato una pubblicità pessima al suo lavoro, scoraggiando molti potenziali acquirenti.
Quale conclusione migliore se non le risate che probabilmente Florence Welch, che con l'ultimo disco ha superato abbondantemente il milione anche senza hits, si farebbe nel vedere i numeri di cui vi abbiamo parlato. Questo per farvi capire che non solo in realtà gli artisti che sembra facciano successo in realtà stringono risultati molto migliori rispetto a quelli apparenti, mentre altri che sembra stiano più nell'ombra in fin dei conti ottengono risultati ben superiori. Noi vi abbiamo citato casi di artisti molto famosi ultimamente o casi che sono stati davvero emblematici, ma la lista potrebbe continuare all'infinito…
Tutto ciò dimostra come ottenere hit non sia il vero modo per promuovere un progetto. Sono ben altri i fattori di cui bisogna tener conto, le lacune che bisogna colmare, gli ambiti in cui bisogna lavorare, e spesso neanche un'ottima qualità di un progetto basta se il pubblico (quello serio) non è davvero invogliato ad acquistare. Chissà se in giorno i manager in generale capiranno davvero cosa fare per dare buone chance ai loro artisti…