10 cantanti australiani che hanno avuto successo fuori dall'Australia
Solitamente, ci sono solo due mercati che riescono a fornire un gran numero di star alla musica pop mondiale: gli USA ed il Regno Unito. Subito dopo queste due nazioni viene il Canada, ma per il resto del mondo è spesso dura lanciare artisti che possano ottenere risultati rilevanti almeno in un'altra nazione oltre che in patria. Un paese che ci riesce un po' più spesso rispetto agli altri è l'Australia.
Tra dive mondiali (poche), artisti che hanno conservato il successo in maniera stabile per un periodo di tempo più o meno lungo e one hit wonder, i cantanti australiani che hanno avuto successo fuori dalla loro patria sono non dico tanti, ma abbastanza da permetterci di proporvi una lista con i nomi di coloro che si sono fatti notare di più.
Di seguito vi postiamo una carrellata di 10 nomi noti della musica australiana, tutti appartenenti ad uno dei tre gradi elencati di sopra. Per tutti loro inseriremo foto, breve descrizione della loro carriera e la loro hit più importante, o quantomeno la più conosciuta oggi.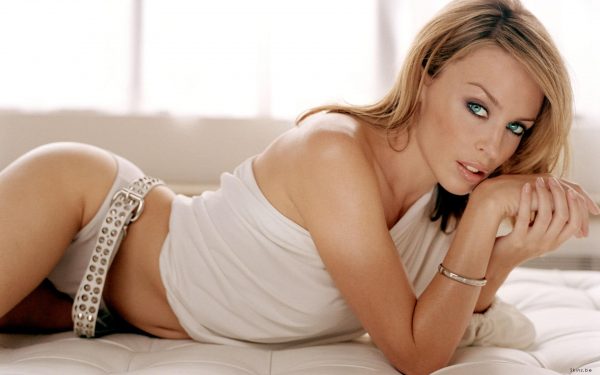 Da chi partire, se non da lei. KYLIE MINOGUE è sicuramente la DIVA australiana per eccellenza! La sua carriera parte nel lontano 1987 con la hit mondiale "I Should Be So Lucky", e da lì fu un crescendo di grandissimi successi. Tra album vendutissimi e hit potentissime, Kylie si fece rapidamente strada verso l'Olimpo della musica. I suoi successi furono davvero molti, e gran parte furono fortissimi, al punto da spiazzare lo stesso pubblico australiano, che quasi mai aveva assistito ad un simile fenomeno.
Diversi furono i periodi che hanno caratterizzato la sua carriera: musica diversa, modo di porsi diverso, eppure quanto più quanto meno Oceania, Europa ed alcuni paesi asiatici hanno sempre mostrato un grandissimo affetto verso questa donna, diventata negli anni una delle cantanti pop più importanti di sempre. Basti pensare che nella sua carriera Kylie ha venduto oltre 70 milioni di copie in tutto il mondo, e tutto questo senza godere quasi mai del supporto degli Stati Uniti, i quali l'hanno supportata solo durante la "Fever Era".
Il segreto del suo successo? Uno stile che spazia tra pop, disco e dance ed un cantato incredibilmente sexy che sa interpretare con sapienza e femminilità, doti che le sono servite ad ammaliare il grande pubblico al punto da garantirsi un posto fisso nella storia della musica. Fra decine di grandi successi, il titolo di signature hit della sua incredibile carriera va sicuramente a "Can't Get You Out of my Head", brano che praticamente conoscono anche i muri.
Restando in tema di dive di sicuro non possiamo non citare OLIVIA NEWTON-JOHN. Nata artisticamente negli ancora più lontani anni '70, la sua carriera si muove fin da subito su due binari: canto e recitazione. In un primo momento la nostra Olivia non ottiene grandi riconoscimenti, tuttavia presto a poco a poco l'artista inizia ad ottenere successo in entrambi i campi, e presto i suoi album ed i suoi singoli si trasformeranno in armi pronte a mettere a ferro e fuoco le classifiche.
Ma quello che poteva essere il normale successo di una qualunque cantante/attrice fece un enorme salto di qualità nel 1978 grazie al film/musical "Grease", un vero cult, un mostro sacro che lanciò alle stelle la carriera di questa donna in entrambi i campi. Milioni e milioni di copie furono vendute dalla colonna sonora e dai relativi singoli, e da allora nulla fu lo stesso per Olivia, che con ben 5 no.1 hit nella Billboard Hot 100 oggi si ritrova ad essere la cantante australiana di maggior successo in USA (seconda alla Minogue nel mondo).
Alcuni brani di questa donna hanno venduto milioni di copie in anni in cui i singoli vendevano 1/20 degli album. Questo sia grazie al boom di Grease (saputo sfruttare bene negli anni) che ad uno stile pop che conquistò facilmente tutto il pubblico, ed in particolare quello americano.  Eppure (caso strano!) il suo più grande successo in USA e quello mondiale non sono coincidenti: se in USA la sua hit massima è "Physical" del 1981, nel mondo questo titolo va a "You're the One that I Want". Entrambe i brani sono famosissimi, ma per via delle regole date vi proponiamo quest'ultima.
Ma le popstar australiane sono fiorite tutte nel millennio scorso? Assolutamente no! L'ultima ad aver ottenuto un grosso successo è sicuramente SIA. E dire che la sua carriera è iniziata come artista di nicchia negli anni '90: all'epoca nessuno si interessava a lei, eppure lei non ha mollato, a continuato a crederci, ed a partire dal 2010 (grazie all'aiuto di Christina Aguilera) ha iniziato a far parte del mondo della musica mainstream.
La vera svolta è arrivata però grazie a David Guetta e Flo Rida, che l'hanno voluta come interprete delle hit "Titanium" e "Wild Ones", entrambe popolarissime a livello mondiale. Di qui un crescendo che l'ha vista scrivere non più solo per la Aguilera ma per tutte le popstar internazionali: Rihanna, Britney, Celine, ecc ecc. Insomma, tutti avevano successo grazie a Sia, tranne lei. Ma questa situazione non durò a lungo: bastò infatti un solo singolo da solista, "Chandelier", ed il mondo si inchinò definitivamente a questa nuova superstar, per donarle da questo momento una grossa popolarità.
La particolarità di Sia è che da quando è diventata così famosa non ha più voluto mostrare il suo volto e in video, performance ed eventi escogita di tutto e di più per non farsi vedere in viso. Se da un lato questa è una particolarità che fa parlare, da un altro è un qualcosa che stanca l'ascoltatore, per cui per ora non sappiamo come andranno le cose in futuro. Qui ci riascoltiamo la sua più grande hit da solista, un brano che tutti e me per primo abbiamo considerato tra le migliori canzoni dello scorso anno…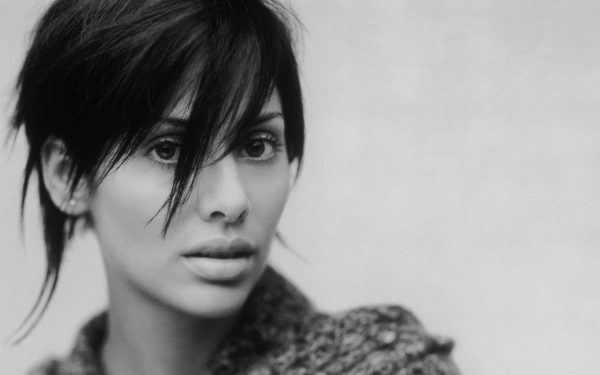 Torniamo ora allo scorso millennio per incontrare una star fiorita nell'ultima metà degli anni '90. Dopo essersi trasferita a Londra per fare l'attrice, NATALIE IMBRUGLIA nel 1997 riesce invece ad avviare la sua carriera in una branca ben diversa del mondo dello spettacolo: la musica. Di fatti, già quando recitava in una nota serie TV australiana in cui la stessa Kylie aveva recitato in passato, la RCA aveva messo gli occhi su una canzone che aveva registrato in demo, "Torn", e così non fu difficile convincere la bella Natalie a tentare questa strada.
Quando fu pubblicata, "Torn" conquistò tutti per la sua bellezza, per il suo testo così struggente, e così divenne una potentissima hit mondiale. Di lì il suo cammino fu tutto in discesa: l'album vendette molto bene, i successivi singoli pure, e così fu per 3 Ere discografiche di fila, periodi in cui la carriera della Imbruglia continuò ad andare a gonfie vele. Certo, il suo stile pop-rock iniziale si trasformò sempre di più in pop, ma questo non fu un problema perché anche in pezzi come "Shiver" la qualità c'era.
Il problema arrivò poi con il GH ed il quarto album, dischi con cui inspiegabilmente il suo successo finì. Unica eccezione, stranamente, fu l'Italia, dove tante altre sue canzoni furono hit, tuttavia mondialmente ormai Natalie non vende più nulla dal terzo album. Questo l'ha allontanata per un bel po' dal mondo della musica, ma per fortuna quest'anno è tornata con un disco di cover. Noi qui la ricordiamo ancora una volta con "Torn", brano che nonostante il successo di "Shiver" resta la sua signature hit per eccellenza.
Pensate che tutti i grandi fenomeni teen siano passeggeri? Beh, provate a dirlo a DELTA GOODREM, lei vi riderà in faccia senza pensarci due volte! Delta fa parte infatti delle tante che hanno fatto il boom da piccolissime facendo numeri da capogiro sia in Australia che fuori: vi dico solo che in Australia il suo album di debutto "Innocent Eyes" piazzò 1,2 milioni di copie su 4,9 mondiali, diventando così il disco più venduto da 19 anni in Australia, e tutto questo quando la bella Delta aveva solo 19 anni.
Dotata di una voce potentissima e di uno stile pop classico ma delizioso ed attrattivo, la star fece un ingresso in grande stile nel mondo della musica grazie alla potentissima hit "Lost Without You", un vero tormentone in Australia ma una buona hit anche in UK. Di lì è stato un crescendo di grandissimi successi nella sua nazione, che di album dopo album l'ha trasformata in una delle star nazionali più note di sempre in Australia.
Purtroppo, nel mondo le cose non sono andate altrettanto bene: il suo primo album è l'unico che ha saputo muovere cifre interessanti fuori dall'Australia, per il resto il suo paese natale è ora come ora l'unico a supportarla ed a permetterle di fare grandi numeri nelle classifiche. Basti pensare che l'unico motivo per cui si è parlato di lei "ultimamente" fuori dall'Australia è stata la relazione con Nick Jonas! Noi comunque continueremo sempre a supportarla, ed ora ci riascoltiamo insieme a voi la sua unica hit internazionale…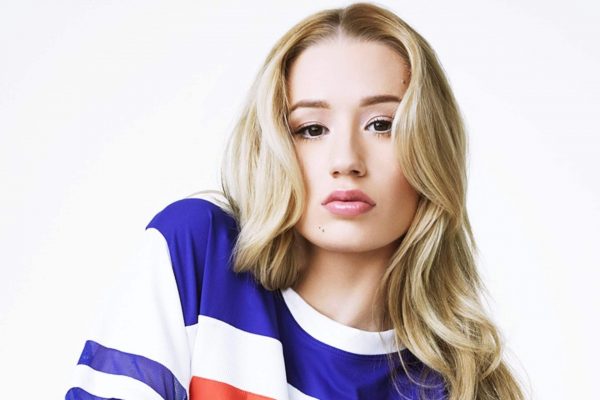 Torniamo ai fenomeni recenti per incontrare uno dei personaggi musicali più discussi degli ultimi anni. Lei ama definirsi rapper, ma gli amanti del genere non hanno mai visto di buon occhio IGGY AZALEA, ragazza australiana che dopo aver avviato una carriera di modella è riuscita a farsi notare da uno dei rapper più influenti nello scenario hip hop mondiale: T.I. L'MC e produttore discografico l'ha messa sotto l'ala protettiva e l'ha aiutata a creare i suoi primi mixtape, ponendo così le basi perché la sua carriera potesse poi decollare.
Dopo una lunga gavetta, una prima svolta arriva con "Work", brano che inaugura una parentesi di successi vincolati al solo Regno Unito, ma dopo qualche altro mese di lavoro la femmcee più bianca di sempre riuscì ad avere un boom incredibile grazie alla doppietta di due hit ottenute nello stesso periodo: sto parlando di "Problem" con Ariana Grande e "Fancy" con Charli XCX, brani che si son dati man forte rendendo il nome di questa ragazza famosissimo in un batter d'occhio.
Dopo questo incredibile boom, che l'ha trasformata nella seconda rapper donna mai arrivata alla no.1 della Billboard Hot 100, Iggy è riuscita ad ottenere un'altra hit fortissima ("Black Widow") ed un album dal tiepido successo ("The New Classic"). Tuttavia, complici anche una macchina mediatica che ha presto iniziato a metterne in mostra le lacune, le scarse simpatie da parte dei colleghi e la sua abitudine a rispondere alle provocazioni con twitter e non con la penna, il fenomeno Iggy Azalea sembra essersi sgonfiato molto rapidamente, ed ora come ora siamo in attesa di capire quale sarà il suo futuro nel musicbiz. Nel frattempo ci riascoltiamo la sua hit più nota…
Passiamo ora agli unici maschietti di questa lista. E' raro che nel musicbiz un artista crei dal nulla coloro che potranno essere i suoi unici rivali nelle classifiche, ma negli ultimi anni ciò è successo. Fu infatti Louis degli One Direction a notare i 5 SECONDS OF SUMMER, band di youtuber che si divertiva a postare in rete video in cui suonava e cantava cover di grandi successi pop-rock. Una volta individuati, i ragazzi fecero da opening act in un tour della boyband britannica ed iniziarono a diventare molto popolari tra le adolescenti di tutto il mondo, spalancando le porte per un debutto.
Caratterizzati da uno stile ed un modo di fare musica più vicino a quello delle rockband, nella loro prima Era i ragazzi hanno preferito però dotarsi della classica immagine da boyband, e questa scelta si è rivelata ottima. Il loro album di debutto ha infatti ottenuto un successo molto forte in tutto il globo, ed anche i singoli da esso estratti si sono diventati delle ottime hit planetarie, soprattutto "She Looks So Perfect" e "Amnesia".
Per il secondo album, il gruppo ha tuttavia voluto cambiare completamente musica, optando per uno stile più rockfriendly ed un'immagine meno teen del passato. Questo non li ha premiati per niente per quanto riguarda le vendite dei singoli, tuttavia a sorpresa sta permettendo loro di accrescere la loro credibilità artistica e di fare buoni numeri con gli album. Una buona sorpresa dunque questo loro cambio di rotta, tuttavia per il momento il loro singolo di debutto continua ad essere quello che li rappresenta di più!
Torniamo adesso ad un nome venuto fuori negli anni 2000 per parlare di una categoria che per ora abbiamo nominato solo nell'introduzione: quella delle one hit wonder. Tra coloro che fanno parte di questa interminabile schiera troviamo anche HOLLY VALANCE, cantante ed attrice australiana che, dopo aver recitato in una soap opera australiana di successo, fu lanciata in tutto il mondo nel 2002 grazie alla hit "Kiss Kiss".
Forte di un'immagine che sembrava un po' la fusione tra Britney Spears e Kylie Minogue, la ragazza riuscì ad ottenere un successo molto forte con tale singolo non solo in patria ma anche in Europa ed in alcuni paesi asiatici. Complice un ritmo già conosciuto da molti visto che il brano era semplicemente un remix di "Simarik", canzone del cantante turco Tankan che aveva già ottenuto un forte successo in molti paesi europei.
Tuttavia, si sa, quando si parte con un'immagine un po' troppo simile a quella di altre star, il rischio di essere presa per una wannabe senza molto altro da dire è dietro l'angolo, e fu proprio questo che bloccò immediatamente la carriera di questa aspirante popstar, che praticamente non riuscì ad ottenere successo neanche con l'album da cui era stato estratto questo singolo. Ciò la riporto sulla via della recitazione, ma noi di sicuro non ci dimentichiamo della sua grande hit.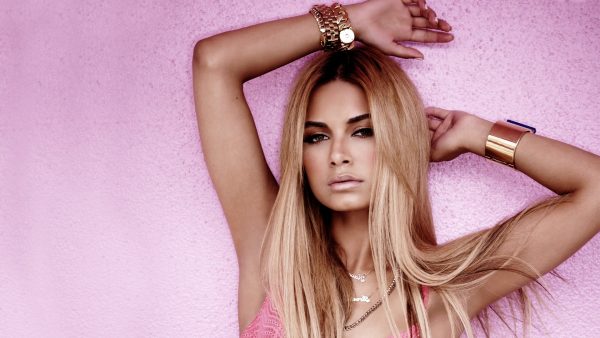 Restando in tema di one hit wonder, proprio in questi ultimi anni l'Australia ce ne ha fornita un'altra. Questa volta parliamo non di una normale cantante, ma di una cantante/DJ, e dunque di un'artista che produce in autonomia tutte le sue canzoni. Lei è HAVANA BROWN, e la sua carriera inizia nel 2008 con l'entrata a far parte della Island Records Australia in qualità di DJ. Havana ha talento, e questo le permette di collaborare con artisti come Britney Spears, Rihanna e Chris Brown, il che accrescerà di molto le sue quotazioni.
Ciò fa sì che la Island le dia abbastanza fiducia da farle dare il via una carriera anche come interprete. Per il suo debut single, tuttavia, la bella Havana non si espone da sola ma fonde il suo stile di produttrice dance con quello di RedOne, mentre per la parte vocale del brano collabora con Pitbull. Insomma, l'artista si dotò di una squadra molto molto forte, e così il brano riuscì in men che non si dica a diventare una grossa hit internazionale, facendo molto bene soprattutto negli USA.
Purtroppo, anche nel suo caso l'aver debuttato in circostanze che la facevano sembrare solo una delle tante non fu molto utile e così, complice anche un singolo che nascondeva gran parte delle sue doti creative, Havana fu un altro fenomeno passeggero destinato a sparire già con il singolo successivo ed a ottenere risultati negativi già con l'album. Ora come ora le sue quotazioni sono scese parecchio rispetto a qualche anno fa, ma ciò non la scoraggia e lei continua comunque a fare musica.
Avere un fratello/sorella già famoso è un'arma a doppio taglio: se da un lato ciò ti dà la possibilità di ottenere facilmente un contratto discografico, dall'altro ti tratterrà sempre nella sua ombra, il che può diventare anche frustrante, soprattutto quando le tue doti artistiche sono molto molto simili a quelli del parente fortunato. Ne sa qualcosa DANNII MINOGUE, che con un timbro ed una fisicità identici a quelli della sorella non è mai riuscita ad avere una carriera lontanamente paragonabile alla sua.
Ciò tuttavia non toglie che di tanto in tanto qualche apparizione in varie classifiche la cantante l'abbia fatta: pur non essendo mai esplosa per davvero, Dannii  dal 1990 ha comunque avuto delle hit in alcuni mercati, ed è sempre stata abbastanza popolare in UK, dove è tuttora molto amata e richiesta come giudice di talent. In particolare, subito dopo il periodo più fortunato per Kylie, anche Dannii riuscì ad avere un buon successo internazionale con "Who Do You Love Now".
Questo brano è l'emblema dello stile di Dannii: un timbro identico a quello di Kylie su canzoni dall'appeal dance/disco molto più marcato. Questo pezzo riuscì ad avviare quella che possiamo considerare l'unica Era fortunata nella carriera di Dannii: la "Neon Nights" Era, un periodo che si concluse con la certificazione oro per l'album in Regno Unito. Direi che per un'artista che è quasi completamente identico ad una delle più grandi dive del pop questi sono risultati davvero ottimi!
Che dire, dopo questa carrellata forse vi renderete conto di come il mercato australiano abbia un potenziale molto ampio che purtroppo non viene sfruttato a dovere a causa di motivazioni principalmente geografiche. Ma chissà che in una nuova era della musica le popstar australiane non possano avere la loro rivincita… chi vivrà vedra!