10 cantanti che non hanno (ancora) collaborato con Max Martin
Qualche giorno fa è uscita una notizia che, se confermata, sarebbe clamorosa. Adele ha collaborato con Max Martin in un brano del suo prossimo album ( che potrebbe uscire a novembre). La notizia lascia del tutto spiazzati. L'album che ha reso gloriosa la carriera di Adele,  "21", ha ben poco a che fare con il pop amato e odiato di Martin. Inoltre Adele, visto il suo successo, non sembra proprio essere la persona che ha bisogno di Martin per vendere. In attesa di conferme e smentite, spostiamo l'attenzione su Martin. L'autore/produttore da quasi 20 anni ottiene successi su successi, Tante carriere sono partite grazie al suo contributo decisivo (Katy Perry e Britney Spears), altre carriere hanno trovato una nuova strada grazie a lui (Taylor Swift e Pink). Altri cantanti ancora hanno fatto un salto di qualità e di fama (Ariana Grande, Kelly Clarkson). Senza considerare l'enorme numero di artisti che ha lavorato con Martin solo per cercare una hit salva-flop.
Chi non ha ancora ceduto alla corte di Re Mida Max Martin? In questo articolo vedremo 10 che si sono (per ora) tenuti lontani dall'autore svedese. Ad ogni artista presente in questa top 10, associerò alcuni cantanti che hanno collaborato con Max Martin e che per alcuni versi risultano assimilabili ai 10 protagonisti di questa lista.
1) Lady Gaga: la cantante di New York è esplosa contemporaneamente ad una altra star: Katy Perry. Se Katy è stata ed è l'emblema attuale del pop "martiano", Lady Gaga si è costruita una carriera parallela con un sound che non poteva (e non può) certo essere considerato simile a quello della Perry. Le converrebbe ora come ora collaborarci?  Più no che si. Sicuramente Martin e Gaga insieme riuscirebbero a creare qualche hit, ma il rischio di omologazione a tutte le altre pop stars sarebbe controproducente. Gaga, per cercare di tornare al grande successo, deve in un certo qual modo aprire una nuova tendenza nella musica. E poi ci sono i precedenti sfortunati di chi ha cercato di tornare al successo con l'appoggio di Max Martin: Jennifer Lopez ("First Love") e Christina Aguilera ("Your Body", "Let There Be Love").
2) Bruno Mars: la star hawaiiana ha costruito il suo successo insieme ad un ristrettissimo gruppo di collaboratori: i Philip Lawrence ed Ari Levine. i 3 hanno scritto e prodotto tutti brani dei due album di Bruno Mars. A loro si sono aggiunti in alcune tracce altri collaboratori come Mark Ronson, Benny Blanco, Paul Epworth e Diplo. In questa maniera Bruno ha mantenuto uno stile musicale ben definito che è stato peraltro il principale fattore del suo successo. Continuare su questa strada rischia però di essere pericoloso perchè ripetersi e proporre musica 'già sentita' potrebbe portare brutte sorprese persino per Bruno. D'altra parte chissà cosa ne uscirebbe da un eventuale incontro musicale con Max Martin? Il caso di Bruno ricorda quello di Pink. La cantante ha collaborato con Martin a partire dal quarto album "I'm Not Dead" ed ha sempre fatto in modo di non essere sopraffatta dallo stile del autore/produttore, tanto che in nessun suo album sono presenti più di 5 brani co-realizzati con lo svedese. Anche Bruno potrebbe cercare di ripetere questo schema?
3) Beyoncè: la superstar texana ha avuto una fortuna enorme nella sua carriera: poter contare sui  migliori scrittori e produttori in circolazione. La scelta di non collaborare con Martin appare quindi come la dimostrazione del solco netto che separa i due: Lei simbolo del RnB moderno, lui emblema del pop. E' anche vero però che Beyoncè abbia ceduto al pop in certi casi ma un pop in cui la vocalità della cantante è comunque rilevantissima, al contrario di quanto accade nei brani di Martin. Non è un caso che i più grandi successi di Max provengono da cantanti come Britney Spears, Pink, Katy Perry, Taylor Swift che non spiccano per potenza o estensione vocale. Un'eventuale collaborazione di Bee con Martin ricorderebbe quella di Leona Lewis nel 2009. Dopo il boom di "Spirit", per "Echo" Leona si fece affiancare dai una miriade di collaboratori notissimi tra cui Max Martin nei brani "I Got You" e "Outta My Head". Un precedente da NON ripetere.
4) One Direction: il gruppo di maggiore successo negli anni 10′ non ha ancora collaborato con il produttore di maggior successo degli anni 10′! Nei primi 4 album, l'ex quintetto ha lavorato attivamente alla realizzazione dei loro album ed in aggiunta hanno collaborato autori e producers under 40 come Julian Bunetta, John Ryan, Ed Sheeran, Rami Jacoub, Carl Falk. In "Take Me Home" hanno però trovato spazio anche Shellback e Dr. Luke, due collaboratori strettissimi di Martin (il primo ha collaborato a tutti i brani di Taylor Swift con Martin, il secondo a quelli con Katy Perry). Un'eventuale collabo One Direction-Martin potrebbe quindi avere lo scopo di puntellare il successo degli 1D prima dello scioglimento (temporaneo?). Rimanendo in ambito di teen-idol non debuttanti, Justin Bieber ha collaborato con Martin una sola volta nella hit "Beauty And A Beat". Buon auspicio da seguire?
5) Rihanna: un po' come Beyoncè, anche Rihanna non ha avuto bisogno di andare da Martin perchè ha sempre avuto alla sua porta una fila lunghissima di produttori pronti a venderle il meglio del loro materiale. Dopo le evidenti difficoltà nei primi mesi dell'anno per scalare le classifiche, la Roc Nation potrebbe spingere Rihanna tra le braccia di Martin? Forse, ma la scelta non convince per due motivi:
– Max Martin generalmente da' il meglio di sè quando collabora effettivamente con l'artista e non quando fa tutto da solo per poi dare il brano a chi capita. Dato che Rihanna non è famosa per le sue abilità di songwriter e producer, probabilmente si ritroverebbe ad avere dei brani che forse sarebbero più adatti ad altri artisti.
– Rihanna ha costruito la sua fortuna intorno ad un timbro vocale che la maggior parte delle altre cantanti si sogna. Collaborare con Martin significherebbe probabilmente rinunciarci e adeguarsi a brani spesso vocalmente anonimi (nel senso che non mettono in mostra la vocalità).
Per il paragone con Rihanna, ho scelto…Taylor Swift. Può sembrare una contraddizione (Taylor è songwriter e producer) ma c'è un motivo. Dopo la Speak Now Era, Taylor Swift aveva in un certo qual modo bisogno di una svolta e Max Martin ha dato forma a questa svolta. Il passaggio al pop (positivo o negativo) ha dato una nuova impronta musicale a Taylor e le ha permesso di tornare a brillare anche nel campo dei singoli dove aveva faticato con "Speak Now". Rihanna viene da diversi album di buon successo mentre sta faticando con i singoli: dal flop di "Right Now" non ne trova uno di grande successo (esclusa per ovvie ragioni "The Monster"). La sua situazione è quindi, con le dovute proporzioni, assimilabile a quella della Swift. Anche a Rihanna potrebbe servire una svolta rischiosa ma decisa?  Riri sarà pronta a farsi plasmare musicalmente da Martin?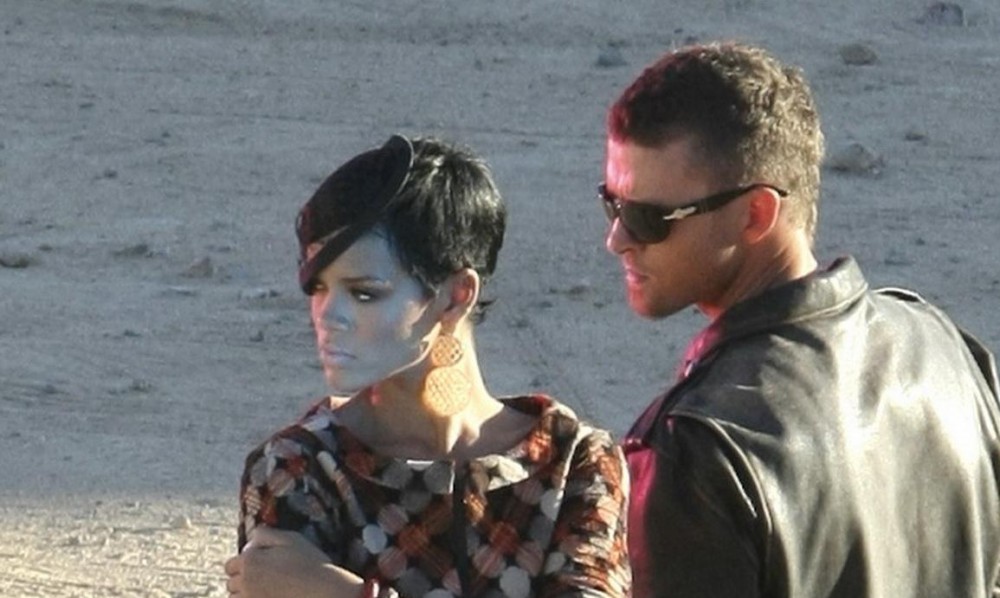 6) Justin Timberlake: qualcuno starà già sobbalzando dalla sedia: "Ma come? Justin ha collaborato con Martin quando faceva parte dei N Sync. Ed è proprio così: il gruppo ed il produttore hanno lavorato insieme in 5 brani tra cui la hit "It's Gonna Be Me". Diventato solista,  Justin non ha più incrociato Max Martin. Timberlake finora nella sua carriera ha lavorato con uno/due produttori per ognuno dei suoi album: Pharrell Williams e Chad Hugo per "Justified", Timbaland e Danja per "Future Sex/LoveSounds", e Timbaland, J-Roc e James Fauntleroy per "The 20/20 Experience". Il prossimo album glielo potrebbe curare tutto Max Martin? Pressochè impossibile, il discorso è simile a quello di Gaga e Beyoncè, Timberlake rischierebbe di appiattirsi sullo stile di Martin. Per il paragone con Justin si potrebbe pensare a Will.I.Am, anche egli cantante, producer e facente parte di un gruppo (ovviamente i Black Eyed Peas). Entrambi musicalmente sono stati protagonisti degli ultimi 15 anni influenzando a loro modo la musica attuale. A differenza di Justin però Will.I.Am ha ceduto al fascino del pop di Martin collaborando con lui nel brano "This Is Love" ft Eva Simons, brano senza infamia e senza lode. se Justin collaborasse con Martin, vorremmo qualcosa di decisamente meglio.
7) Kelly Rowland: arriviamo all'ex Destiny Child la cui carriera da solista è stata perennemente sulle montagne russe.Tra successi e buchi nell'acqua, Kelly ha ampiato il suo raggio d'azione dall' Rnb fino alla Dance. Non ha però mai testato il pop di Martin. Sembra solo una coincidenza perchè un tentativo con Martin non sarebbe poi una cattiva idea. Proprio un 'tentativo' fece Carrie Underwood. Ebbene si, persino la country-star, pur venendo da un genere ben diverso dal pop (come la Rowland) ha collaborato con Max Martin. Lo ha fatto persino molto prima della sua collega ex-country Taylor Swift!
Era il 2009 e nel terzo album di Carrie venne inserito il brano "Quitter", co-scritto e co-prodotto da Martin. "Quitter" è una country-pop-track (non diventata singolo) che manca d'incisività. Kelly saprebbe fare di meglio con Martin?
8) Chris Brown: passiamo ad un'altra star RnB come Chris Brown. Anche Chris nella sua carriera ha cercato di alternare l'RnB a qualcosa di più pop, di maggiore impatto commerciale. Non è mai passato però per le grinfie di Max Martin e neppure per quello dei suoi fidati colleghi (Dr. Luke, Shellback, Benny Blanco). Insomma Chris ha fatto l'esatto contrario dell'altra grande star dell'RnB contemporaneo: Usher. Il cantante ha collaborato con Martin in 2 brani: "DJ Got Us falling In Love", "Scream", entrambe hits. In un certo qual modo da quando ha collaborato con Martin, Usher ha faticato ancora di più per trovare delle hits che potessero mettere d'accordo sia il pubblico pop che Rnb. Ci è riuscito solo con "I Don't Mind", co-scritta e prodotta da……Dr Luke. Il rischio è quindi di perdere credibilità tra i fans Rnb senza acquisirne tra i fans pop. Vale la pena di correrlo?
9) Madonna: dal 2000 in poi la regina del pop è sempre stata molto furba nell'affiancarsi a personaggi forti del momento (Britney Spears nel 2003, Justin Timberlake nel 2008, Nicki Minaj nel 2012). Dal punto di vista dei produttori è accaduta la stessa cosa con gli ultimi 3 album in cui spiccavano Martin Solveig, Timbaland, Diplo, etc. In questo contesto un'eventuale canzone a 4 mani con Max Martin non parrebbe impossibile. Il paragone più appropriato per Madonna sarebbe quello con Celine Dion. La cantante canadese ha collaborato con Martin nel 1999. quando cioè aveva  già quasi due decenni di carriera alle spalle.  Il brano "That's The Way It Is" divenne una top 10 hit in tutto il mondo. 4 anni dopo Celine e Max hanno collaborato  di nuovo in 3 brani di cui uno divenne singolo per il solo mercato canadese. Un precedente buono ma non ottimo. Il matrimonio Madonna-Martin s'ha da fare?
10) Ed Sheeran: concludiamo con il cantautore maschile del momento: Ed Sheeran. Nel suo secondo lavoro discografico Ed ha mostrato un evoluzione musicale grazie anche ai proficui contributi di Pharrell Williams, Rick Rubin, Benny Blanco, Jeff Bhasker. Un'evoluzione che ha reso Ed più commerciale senza fargli perdere un'identità ed una credibilità musicale. Sarebbe in grado di fare lo stesso con Max Martin nel suo terzo album? Questa è la stessa domanda che ci potremo fare adesso riguardo alla star del momento giunta al terzo album: The Weeknd. Il cantante Rnb ha collaborato per la prima volta con Martin proprio in 3 brani di "Beauty Behind The Madness" tra cui l'arcinota "Can't Feel My Face". Visto come le cose gli stanno andando bene, anche Ed potrebbe seguirlo?
C'è qualcuno di questi artisti in particolare che vorreste veder collaborare con Max Martin?
Siete d'accordo con le nostre opinioni condivise nel post?