10 Canzoni Hip Hop per festeggiare il Capodanno 2016
Scoprite con noi 10 Banger che non possono assolutamente mancare nella vostra playlist del 31 se siete amanti di bassi potenti, rime taglienti e ritornelli irresistibili!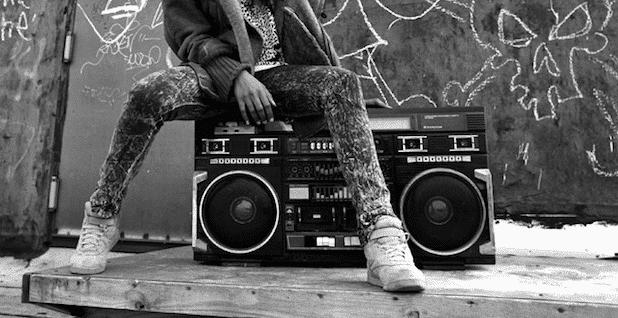 In questo articolo indicheremo infatti dieci brani rilasciati nel 2016 che reputiamo fondamentali per una festa di Capodanno a tema Hip Hop, pur adattandosi bene a qualsiasi tipo di audience.
BLACK BEATLES – RAE SREMMURD FEAT. GUCCI MANE:
Da qualche anno a questa parte i giovani fratelli del Mississipi sfornano ad intervalli periodici delle megahit urban così potenti da infettare anche il Vecchio Continente con un sound non tradizionalmente apprezzato da queste parti.
Ultima in ordine tempo è la colonna sonora della Mennequin Challenge Black Beatles con Gucci Mane, cresciuta grazie alla viralità della challenge ha portato il trio in vetta alla Billboard Hot100 per la prima volta in carriera. Il pezzo del momento che sicuramente coinvolgerà tutti!
FOR FREE – DJ KHALED FEAT. DRAKE:
Poteva mancare il Re Mida Drake in una playlist 2016? Certo che no, abbiamo deciso però di non scegliere uno dei tormentoni come Work o One Dance in favore della sua collaborazione con la star di Snapchat (e produttore) DJ Khaled. Singolo che ha raggiunto la certificazione Platino senza neanche un video ufficiale, dimostrazione dello stato di grazia in cui si trova il rapper di Toronto al momento. Il beat frizzante e il flow di Drizzy contageranno la festa!
NO PROBLEM – CHANCE THE RAPPER FEAT. 2 CHAINZ & LIL WAYNE:
Se nel 2016 ancora non conoscete Chance allora vivete sotto un sasso, dopo alcuni anni di fama abbastanza limitata ha compiuto quest'anno il grande salto nella scena mainstream travolgendo il settore. Fresco, diverso, energico ed intelligente Chano conquisterà tutti i vostri amici con una canzone decretata tra le migliori dell'anno da diverse riviste specializzate.
PROMISE – KID INK FEAT. FETTY WAP:
Se ci sono due hitmakers che nel Hip Hop odierno hanno avuto grande successo sono sicuramente Kid Ink e Fetty Wap. Il rapper di Los Angeles dopo il successo di Show Me con Chris Brown ha inanellato una serie di hit lunghissima dimostrandosi una costante in ogni club, Fetty dal canto suo ha spopolato con il suo timbro particolare e caratteristico. Ecco a voi Promise tipica midtempo prodotta da DJ Mustard in cui Kid Ink da il meglio di sé con un Fetty che migliora ulteriormente il tutto, un sound così popolare e orecchiabile che piacerà a tutti.
PARTY – CHRIS BROWN FEAT. GUCCI MANE & USHER:
Rilasciata da appena due settimane questa Banger può rivelarsi un nuovo tormentone in america per Breezy, promozione permettendo, il brano ha tutto per sfondare davvero. Un beat di ottimo livello, lo stile di Usher, il contributo di Gucci, un video perfetto e l'innata capacità di Breezy di adattarsi ad ogni tipo di musica rendono Party immancabile in ogni festa che si rispetti.
BROCCOLI – D.R.A.M. FEAT. LIL YACHTY:
Uno dei successi più inaspettati di questo 2016 è la spensierata Broccoli del semisconosciuto D.R.A.M. e la nuova sensation del Hip Hop Lil Yachty. La traccia ha raggiunto addirittura la posizione numero 5 della classifica di Billboard e ha venduto più di due milioni di unità. Molto popolare anche al di fuori dei confini statunitensi, Broccoli farà apparire un sorriso sulla bocca di ogni ascoltatore.
PURPLE LAMBORGHINI – RICK ROSS & SKRILLEX:
Il successo al botteghino Suicide Squad è stato frutto anche di una colonna sonora azzeccatissima che ha coinvolto anche grandi nomi del music biz, Heathens e Sucker For Pain sono state infatti due grandi hit di quest'anno.
Noi vi parliamo però del terzo singolo, quello più festaiolo, Purple Lamborghini di Rick Ross e Skrillex. Riuscitissimo mix tra l'hip hop aggressivo di Rozay e la super base dubstep di Skrillex questa canzone canzone ha incontrato favore di pubblico e critica e sicuramente scatenerà ancora di più la vostra festa.
PT. 2 – KANYE WEST:
Seconda parte di Father Stretch My Hands, sono entrambe contenute nell'ultimo eclettico album di Mr. West. Pt. 2 intrappola la carica di Panda di Desiigner in due minuti di genialità creata da Kanye in cui suoni, voci e basi diverse si mischiano in un insieme eterogeneo ma portentoso. I suoi cambi di registro e la sua stranezza alzeranno il livello del vostro party.
PICK UP THE PHONE – TRAVIS SCOTT & YOUNG THUG FEAT. QUAVO:
Protagonisti assoluti della nuova leva, Travis e Thugga si sono uniti al rapper dei Migos per creare una hit dettata dai trend odierni, mischiando un Hip Hop molto dark a influenze Trap, senza però cadere nel banale anzi.
Pick Up The Phone è una bomba che una volta assimilata difficilmente esce dalla testa, tutti e tre gli interpreti si impegnano al massimo per un beat di altissima qualità che contaminerà tutti i partecipanti alla festa.
ALL THE WAY UP – FAT JOE FEAT. REMY MA, FRENCH MONTANA & INFARED:
Erano quasi dieci anni che Fat Joe non riusciva ad entrare tra le prime 40 posizioni eppure con questo singolo uscito a marzo ha fatto molto di più peakkando alla numero 27 e ricevendo due nominations ai prossimi Grammys.
Che due veteranissimi come il rapper newyorkese e Remy Ma avessero una hit del genere in un Hip Hop che ormai da anni non è più il loro è stata una vera sorpresa. All The Way Up però è un pezzo che ricorda da vicino i primi 2000 pur non risultando fuori luogo nella musica di oggi. L'ultimo successo di Fat Joe farà felici sicuramente i fan della musica black con qualche anno in più senza però non smorzare i più giovani.
Di seguito alcune "honorable mentions", ovvero brani che per diversi motivi non hanno fatto la lista finale pur rimanendo perfette per il vostro Capodanno:
No Shopping – French Montana feat. Drake, Work – Rihanna feat. Drake, Calm Down – G Eazy, You Was Right – Lil Uzi Vert, Deja Vu – J Cole, One Dance – Drake, Don't Mind – Kent Jones, No Romeo No Juliet – 50 Cent feat. Chris Brown
Voi quale brano HipHop sceglierete per celebrare l'ultimo dell'anno?