10 hits per avvicinarsi alla musica country – prima parte
Approcciarsi ad un nuovo genere musicale, diverso e particolare rispetto a tutti gli altri non è mai facile. Il country non fa eccezione. Il genere di gran successo negli USA non è mai riuscito a sfondare in Europa. A mancare è soprattutto un background musicale e culturale riguardo la musica country che rimane così del tutto sconosciuta. Gran parte della responsabilità va quindi anche alle radio che spesso si rifiutano di passare anche quei pezzi che rappresentano delle contaminazioni tra il country ed altri generi come pop e rock. Inoltre degli eventuali artisti europei di genre country si ritroverebbero subito esclusi dalle case discografiche, le quali non vedrebbero nessuna chance di successo nel vecchio continente. In particolare qui in Italia, country è ancora sinonimo di Cowboy, fieno, stivali, western. Un'immagine decisamente superata.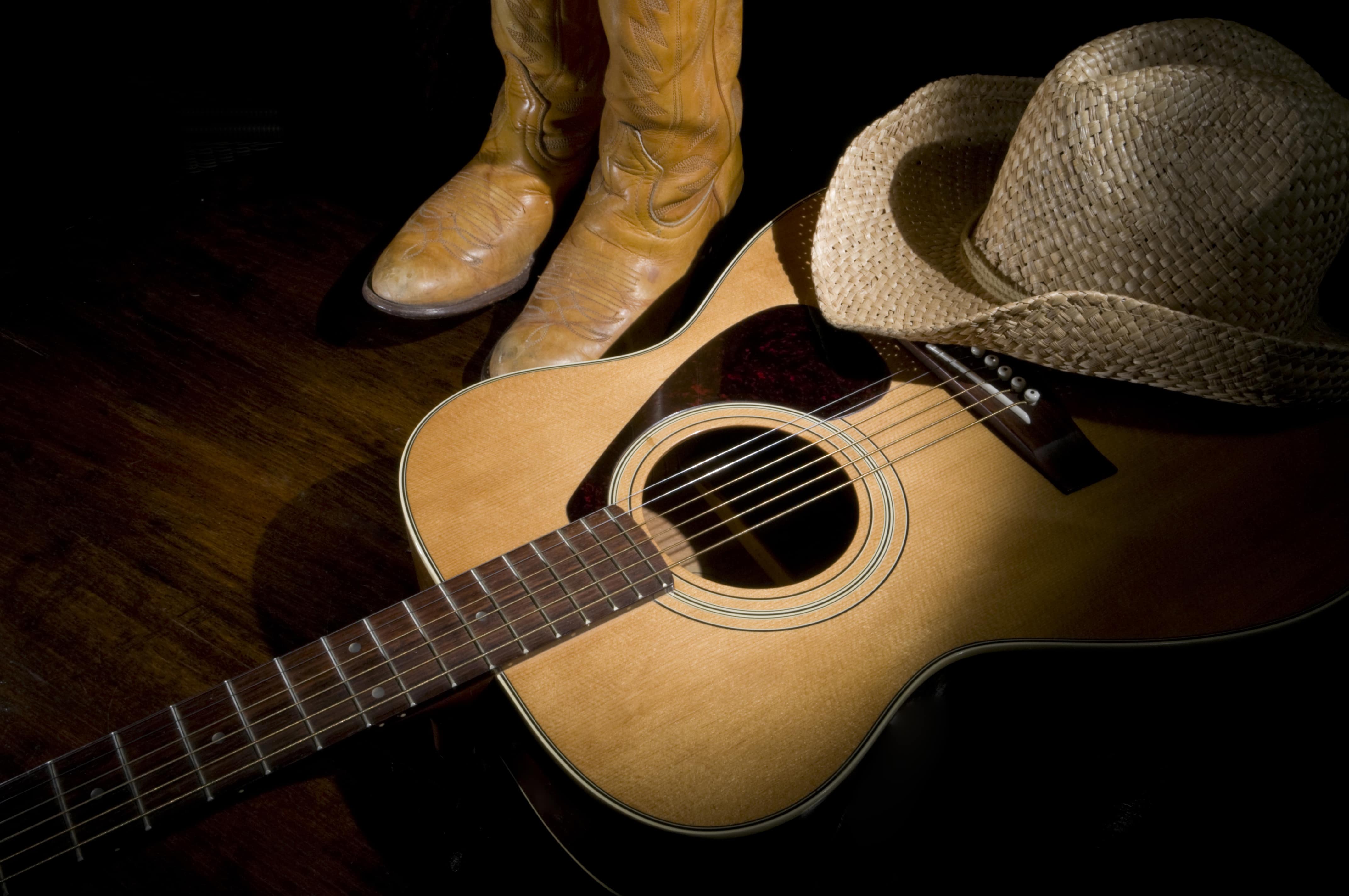 Per chi tenta di ascoltare la musica country c'è poi un problema: da dove cominciare? Non conoscendo il genere infatti, spesso si ha l'impressione di ascoltare canzoni tutte uguali. Nella lista di oggi vi propongo quindi 10 hits country degli ultimi anni (tranne una!). La maggior parte dei brani scelti sfocia nel country-pop, il che renderà l'ascolto  più 'digeribile' anche a coloro che non 'masticano' country. Prendete quindi questa lista come un tentativo di avvicinarsi ad un genere e a degli artisti che forse (presi anche singolarmente) vi potrebbero piacere. Buona lettura e ascolto!
Sure Be Cool If You Did – Blake Shelton: partiamo da subito con un nome arci-noto della musica country: "Blake Shelton. La country-star ha iniziato la sua carriera nel 2005, carriera che ha preso una svolta decisiva con il suo approdo a The Voice US nel 2011. Da quell'anno in poi ha pubblicato 3 album, risultando il il giudice che ha più sfruttato il suo ruolo per promuovere la sua carriera. Blake è riuscito ad ottenere grandi apprezzamenti anche al di fuori della musica country come dimostrano i duetti con Christina Aguilera e Shakira nei loro rispettivi ultimi album. Shelton detiene un record incredibile: 15 singoli consecutivi in vetta alla Country Airplay Chart, il 15esimo lo ha ottenuto proprio poche settimane fa, chissà fin dove si spingerà. Fa parte di questa serie di No.1 "Sure Be Cool If You Did", rilasciata ad inizio 2012 come primo singolo dall'album "Based On a True Story…". Si tratta di una country-ballad dalle influenze pop che ha bisogno di diversi ascolti per essere 'compresa' a pieno. Ai prim ascolti potrà sembrare strano il ritornello lungo e complesso, opposto ai refrain semplici e ripetitivi che spesso sentiamo alla radio. Una romantica base di pianoforte e chitarra e un'interpretazione vocale tanto solida quanto 'distaccata' completano il quadro di questa ottima traccia.
Somethin' Bad – Miranda Lambert & Carrie Underwood. Da marito a ex-mgoglie! E si perchè proprio poche settimane fa è arrivata la notizia che Blake Shelton e Miranda Lambert hanno ufficialmente divorziato. La coppia era la terza più ricca dopo quella di Harris/Swift e e Beyoncè/Jay Z.
Miranda Lambert ha  avuto un successo moderato ma costante nel corso della sua carriera quindicennale. Quasi tutti i suoi album hanno raggiunto il platino (nessun doppio platino). Come secondo singolo dal suo ultimo LP "Platinum" è stato estratto il duetto con Carrie Underwood intitolato "Somethin' Bad". Si tratta di un brano country-rock ma dal sound catchy per il pubblico pop. Nel video, le due superstars del country sono delle temibili truffatrici impegnate in un difficile colpo tra sale da poker, travestimenti e fughe in elicottero……
Pontoon – Little Big Town: arriviamo ai Little Big Town, gruppo country in attività dal 1998. Il loro successo è piuttosto altalenante (due album platino su 6, gli altri neppure oro). In questi mesi il gruppo è tornato alla ribalta grazie alla hit "Girl Crush". L'apice del successo è però arrivato con "Pontoon" nel 2012, primo singolo dal platinum album "Tornado". Ai primi ascolti  questo brano appare piuttosto insignificante e anonimo, ma con gli ascolti vi entrerà in testa il ritmo e il sound di questa country-track. "Pontoon" ha anche vinto il Grammy come Best Country Duo/Group Performance.
Brantley Gilbert – Bottoms Up: passiamo ad un country-man il cui nome forse non avrete mai sentito ma che negli anni si è tolto qualche soddisfazione. Finora ha pubblicato 3 album di cui uno platino e uno oro. Il lead single dell'ultimo album "Just As I Am" è intitolato "Bottoms Up" ed un brano country dal sapore malinconico. Il testo si rivolge ad una donna e utlizza un po' tutti i vari clichè della musica country ("Rock this quiet, little country town Get up, drop a tailgate on ya truck" o anche "Let's give a toast to the good times All y'all get your drinks up high").
Dirt – FLorida Georgia Line: arrivati subito al grande successo con il debut-single "Cruise" (remixato con Nelly), i Florida Georgia Line hanno avuto una prima Era discografica fantastica: album doppio platino e tutti i singoli almeno platino ("Cruise oltre 7 mln di downloads). Con il secondo album "Anything Goes", il duo si è notevolmente ridimensionato mantenendo però una buona costanza nelle charts. Il singolo che vi propongo è "Dirt", primo singolo dal secondo album. Anche in questo caso ci troviamo di fronte ad una splendida country-ballad o che va ascoltato molte e molte volte per essere compreso. Apprezzabile anche il testo incentrato sul ricordo nostalgico della vita in campagna, ricordo che è anche il tema principale della storia di una coppia nel video ufficiale.
You've Got A Way – Shania Twain: torniamo indietro nel tempo fino al 1999, anno in cui Shania Twain rilasciò l'ottavo singolo tratto dal best seller "Come On Over". Il brano country-pop "You've Got A Way" è stato remixato ed inserito anche nella soundtrack di "Notting Hill", celebre film con protagonisti Julia Roberts e Hugh Grant. Il brano, nominato ai Grammy come Best Song, è una romantica ballad perfetta come canzone da matrimonio. Nel video si alternano immagini di Shania in un giardino e spezzoni del film Notting Hill.
Wanted – Hunter Hayes: voliamo nel 2012 quando il giovanissimo Hunter Hayes rilasciava il singolo "Wanted". Il singolo se non fosse per il genere country-pop potrebbe essere legittimamente associato a branidi altre teen-stars come Justin Bieber e gli One Direction. Il testo infatti è una dedica d'amore ad una ragazza che utlizza molti degli stereotipi e frasi già sentite sul tema. Cià non toglie che musicalmente "Wanted" è un brano di indubbia futura. Lo dimostra il successo: è secondo singolo country pià venduto di sempre di un artista maschile.
Just A Kiss – Lady Antebellum: pur avendo imboccato negli ultimi anni una parabola discendente, i Lady Antebellum sono più o meno noti anche al pubblico no n americano grazie alla mega-hit "Need You Now". Da lì in poi il loro successo è andato scemando. Il loro secondo singolo di maggior successo è "Just A Kiss", primo singolo tratto dall'album del 2011 "Own The Night". Nel singolo le voci dei 3 componenti del gruppo si uniscono in una triste ountry-pop ballad. Anche qui servono diversi ascolti per entrare pienamente nel mood del brano, soprattutto per chi non è abituato a sentire musica di questo genere.
That's My Kind Of Night – Luke Bryan: arriviamo al brano più frizzante e movimentato di questa lista: "That's My Kind OF NIght", primo singolo tratto da "Crash My Party", album del 2013 di Luke Bryan, autentica superstar della country-music attuale. La canzone è una uptempo in cui si uniscono un beat infettivo insieme ad un'interpretazione vocale perfetta per il brano, Unica pecca è il testo pieno di clichè riguardanti donne, alcol e il country, clichè che hanno causato notevoli critiche all'artista. Il singolo però è stato un successo. Meritatamente.
Highway Don't Care – Tim McGraw ft Taylor Swift & Keith Urban: il debutto discografico di Taylor Swift è stato nel segno di "Tim McGraw", primo singolo della carriera della cantante. In realtà il cantante country era solo un pretesto per parlare di una storia d'amore giovanile. Si può dire però che Tim McGraw abbia chiesto indietro il favore con la splendida "Highway Don't Care" rilasciata nel 2013 come secondo singolo dell'album "Two Lines Of Freedom" di McGraw. Nel brano le voci di Tim e Taylor vengono accompagnate dalla chitarra di Keith Urban, impegnato anchein pregevoli assoli, Peraltro questa è una delle poche canzoni nella quale Taylor Swift interpreta un brano che non ha co-scritto. Nel singolo Tim McGraw parla di una donna che, affranta da qualcosa che le è successo col fidanzato, guida in autostrada rischiando la vita….ma all'autostrada non importa. Nel video (in cui i cantanti non interagiscono), una donna è protagonista di un incidente stradale……..a voi scoprire il finale.