10 note attrici che non sono riuscite ad avere successo come cantanti
Nonostante lo scenario musicale sia pieno di attrici (e, più raramente, anche attori) che in un secondo momento sono riuscite ad affermarsi anche come cantanti, non sempre chi ottiene successo nel campo cinematografico e/o televisivo riesce a lanciare la propria carriera anche nell'universo musicale. Questo non per eventuali carenze di talento in questo secondo ambito (anzi, a questo parametro proprio il pubblico non sembra essere interessato), ma semplicemente perché non sempre la fortuna è benevola in tutte le cose che si provano a fare nella propria vita.
E così abbiamo avuto molti casi di attrici che, pur ottenendo fama e popolarità mondiali grazie a film e serie TV di successo non sono riuscite a lanciare per davvero una carriera musicale, anche se a volte queste ragazze avevano un ottimo talento anche a livello canoro.
Le casistiche sono molteplici: può capitare che queste attrici rilascino un album, floppino e rinuncino completamente dopo un solo tentativo; che inizialmente ottengano successo ma cadano già al secondo album e, per un motivo o per un altro, non riescono a continuare questo lato della loro carriera; può capitare che artisti nati in musical, che dunque hanno rilasciato soundtrack in cui cantavano gran parte delle tracce, provino a rilasciare una serie di singoli, non riescano a beccare una hit e così la loro carriera finisce a quel punto; oppure può perfino capitare di rilasciare vari album a distanza di tanto tempo ma non riuscire mai ad affermarsi, o ancora gente che prova ancora ad esplodere, ma non ottiene alcun risultato.
In questo post tratteremo 10 ragazze che hanno avuto questo tipo di esperienza, sforzandoci di selezionare persone attualmente non attive nel musicbiz. Let's Go!
Iniziamo da lei, Lindsay Lohan, una delle bambine prodigio più famose del mondo del cinema. Classe 1986, Lindsay debutta a soli 12 anni in uno dei film Disney non cartoon di maggior successo degli anni 90: Genitori in Trappola. Il film ebbe risultati incredibili al botteghino, al punto da essere tuttora uno dei lungometraggi più trasmessi dalle TV di tutto il mondo, e ciò diede immediatamente una fortissima popolarità alla Lohan, che nel giro di pochissimi anni si costruì un nome importantissimo grazie ad altri successi Disney come "Quel Pazzo Venerdì" o "Herbie", ma anche con drammi di un certo livello come "Radio America".
Ancora minorenne, Lindsay era una delle attrici più potenti e pagate di Hollywood, ma ciò non le bastò: la ragazza voleva sfondare anche nel mondo della musica. Forte di una popolarità grandissima, l'artista debuttò in questo campo con "Rumors", singolo che ottenne un successo abbastanza forte per lanciare il suo album di debutto, "Spark", il quale si rivelò un buon successo commerciale e riuscì ad ottenere il disco di platino in USA e Giappone. Lindsay dimostrò di avere tutto il potenziale per potersi costruire una grande carriera da ogni punto di vista, ma le cose purtroppo presero presto una brutta piega.
Questa era discografica fu molto soddisfacente per Lindsay, e così l'artista pubblicò di lì a poco un album dalla qualità ben superiore rispetto a quella del disco precedente. Molte delle traccie di "A Little More Personal" espongono un lato più intimo della cantante, e questo sembrò conquistare il pubblico in misura minore rispetto alla spensieratezza di Spark, e così il disco si rivelò un flop dal punto di vista commerciale.
Successivamente, la carriera di Lindsay ha subito contraccolpi vari: problemi personali, abuso di alcol e droghe le hanno strappato via carriera e la sua lucentezza, e se da un lato dal punto di vista recitativo ha continuato a fare qualcosina, da quello musicale ha completamente abbandonato. Ultimamente è apparsa nell'album dei Duran Duran, si, ma purtroppo non sembra in vena di tornare a cantare davvero…
Restiamo in casa Disney per incontrare un'altra nota bambina prodigio. Classe 1985 (come la Lohan), Raven-Symone inizia a recitare a soli 5 anni in serie tv dedicate ai bambini. La sua è un'infanzia vissuta sempre e comunque davanti ai riflettori: numerose saranno le parti che le verranno affidate in varie serie TV, e così la bambina Raven diventa immediatamente una baby-star. La fama inizia a farsi molto grande grazie anche al lavoro di doppiatrice eseguito in varie serie tv e film cartoon. Ricordiamo in particolare il grandissimo successo di "Kim Possible", serie animata fra le più riuscite di Disney Channell.
Il vero salto di qualità avviene però negli anni '90, quando Mamma Disney le affida un da protagonista in quella che si rivelerà una delle sue serie meglio riuscite e più popolari di sempre: Raven, la storia di una ragazza sensitiva. Il successo è immenso, e renderà celebre per sempre il nome di questa ragazza. Il riscontro è veramente superbo, le proporzioni sono davvero epiche rispetto al risultati ottenuti in precedenza, e Raven arriva rapidamente al suo apice.
Parallelamente al successo di attrice e doppiatrice, Raven prova a lanciare anche la sua carriera musicale, ma il pubblico non sembra interessato a questo, forse perché il suo genere, l'R&B-urban, non è proprio il più seguito dal fanbase di ragazzini che si era creata. Il suo primo album, pensate, risale al 1993, e fu un totale fiasco. Risultati identici furono ottenuto anche dal secondo disco, rilasciato verso la fine degli anni '90, quando la sua fama iniziava a farsi forte, servì a molto.
Perfino i suoi ultimi due dischi, rilasciati entrambi dopo il successo esponenziale di "Raven", passarono quasi completamente inosservati (fatta eccezione del successo minimo ottenuto con pochi singoli, fra cui "Backflip"), e così ormai è dal 2009 che Raven sembra aver appeso il microfono al chiodo, se non per qualche lavoro sporadico. Peccato: lei è davvero una cantante carismatica e talentuosa, molto meglio di tante starruncole odierne. Oggi, Raven continua a lavorare come attrice in qualche film o serie TV. Il grande successo è finito, si, ma resta tranquillamente a galla, a parte (anche lei) qualche problema con droga e alcol.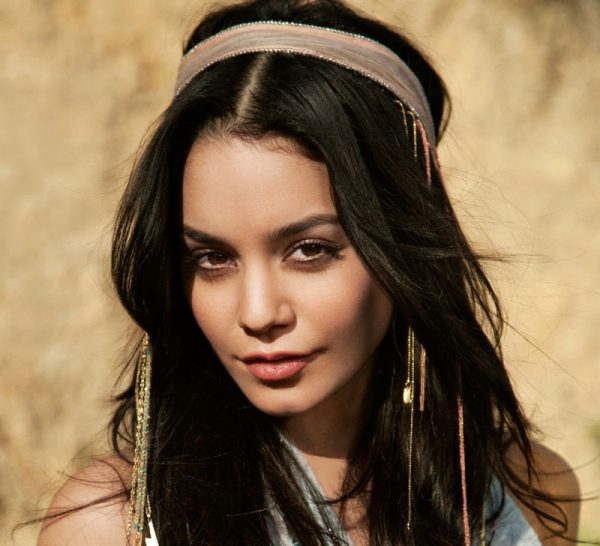 Restiamo nell'ambito di attrici che hanno iniziato a recitare da giovanissime con Vanessa Hudgens. Classe 1988, Vanessa inizia a bazzicare in serie TV dal 2002, ma ottiene il suo primo vero successo soltanto nel 2003 grazie al film adolescenziale "Thirteen". Da allora la popolarità della ragazzina inizia a crescere, ma la vera consacrazione arriverà soltanto nel 2006, anno in cui il suo nome diventa celeberrimo in tutto il mondo grazie al ruolo di protagonista in una delle saghe per ragazzi di maggior successo della storia: High School Musical.
Il successo dei tre capitoli della è travolgente, ed oltre a donare una visibilità immensa a Vanessa ed a permetterle di far vedere al mondo quale brava attrice lei sia, la saga le permise anche di mettere in mostra le sue abilità canore. Il pubblico sembrava apprezzare anche questo lato di lei, e così la Disney le dà la possibilità di debuttare anche come cantante, ed inizialmente le cose sembrano andare bene:  "Come Back to Me" fu una hit internazionale, ma già l'album "V" ottenne risultati discreti, molto inferiori a quanto ci si poteva aspettare da un nome noto come il suo.
In ogni caso, la saga di High School Musical andava avanti, Vanessa restava popolarissima, e così le fu permesso di fare anche un secondo album, "Identified", ma i risultati furono ancora peggiori rispetto al disco precedente, e concluso il successo esponenziale di HS non ci fu più modo perché Vanessa continuasse a portare avanti in maniera organica la sua carriera musicale. L'unica eccezione di rilievo è avvenuta grazie al remake televisivo di "Grease", occasione in cui fra l'altro l'abbiamo vista proporre performance canore e recitative a poche ora dalla morte di suo padre.
Sul piano recitativo, invece, l'artista ha continuato a lavorare più o meno stabilmente, occupandosi soprattutto del teatro. Questo l'ha allontanata dall'enorme successo di qualche anno fa, ma le perfette di continuare a vivere del suo talento e della sua passione. Non sono mancati, comunque, ruoli che le hanno dato altra visibilità mondiale, ma ovviamente con proporzioni inferiori al passato.
Dopo tante attrici Disney, parliamo finalmente di qualcuno che proprio con il fatato mondo Disneyano non ha nulla a che vedere. Classe 1979, Jennifer Love Hewitt debutta anche lei da giovanissima: è dal 1989 che iniziamo infatti a vederla come guest star in numerosi film e serie TV, in alcuni casi anche di ottimo successo. La popolarità di Jennifer cresce di anno in anno durante la sua adolescenza, ed inizia a farsi forte soprattutto verso la fine del decennio grazie a pellicole di successo, in particolare con il teen horror "I Still Know What You Did Last Summer".
Ottenuto un minimo livello di popolarità, Jennifer prova ad affermarsi grazie anche in un altro mondo: quello della musica. Per l'intera durata degli anni 90, infatti, l'artista rilascia più album, iniziando praticamente a fare musica fin da bambina, ma coi suoi primi tre dischi l'artista passa completamente inosservata, e nonostante la sua musica sia pop e catchy, nessun suo lavoro entra nelle classifiche.
Il suo primo singolo di successo sarà "How Do I Deal" dalla colonna sonora di "I Still Know What You Did Last Summer", ma questo migliorerà di pochissimo la sua posizione in ambito musicale, permettendo al suo quarto ed ultimo album "BareNaked" di ottenere risultati lievemente superiori rispetto ai predecessori, ma comunque ancora non soddisfacenti per lanciare una vera carriera musicale. Il secondo singolo "Can I Go Now" ottiene risultati buoni in alcuni mercati, ma in generale l'Era non decolla minimamente. Anche nel suo caso questo è un peccato, visto che il talento c'era eccome.
Archiviati questi anni di esperienza musicale, Jennifer decide di concentrarsi soltanto sull'ambito in cui sembra più apprezzata, e questa scelta si rivela ottima: sarà proprio nella seconda metà dello scorso decennio che Jennifer arriva alle stelle. Questo grazie al successo esponenziale ottenuto da una delle serie TV in cui recita da protagonista, Ghost Whisperer. Il suo ruolo è quello di una medium capace di comunicare coi fantasmi, e rapidamente la produzione diventa un grandissimo successo in quasi tutto il mondo. Per questa ragione Jennifer riesce a ricavare una popolarità immensa dalla serie, al punto che da quel momento in poi i ruoli in altri film e serie TV di successo non smetteranno mai di arrivare.
Torniamo subito in casa Disney per incontrare forse una delle ragazze più famose di questa lista: Ashley Tisdale. Classe 1985, dopo aver avuto delle esperienze da guest star in note serie TV l'artista debutta a 14 anni come doppiatrice nel cartoon "Anche i Cani Vanno in Paradiso", ma sarà nel dramma "Donnie Darko" il primo lavoro in grado di garantirle un po' di popolarità. Ma è a partire dal 2005 che la fama dell'artista inizia a farsi prorompente: questo grazie al successo della serie TV targata Disney "Zac & Cody al Grand Hotel".
La serie conserva per anni una popolarità enorme, ed in particolare il personaggio di Ashley piace molto, e così lei viene scritturata per una saga ancora più famosa e fortunata: la trilogia di High School Musical. Anche qui il suo personaggio (la famigerata Sharpey) piace moltissimo e conquista il pubblico, ma non solo per la simpatia, la bellezza ed il talento recitativo di Ashley: la Tisdale delziia tutti anche per l'ottima qualità delle performance musicali proposte. Questo dato le permette di inseguire altri orizzonti nella sua carriera…
Nel 2007, fra la release del primo capitolo di HSM e quella del secondo e mentre Zac e Cody otteneva ancora moltissimi consensi, Ahsley debutta a tutti gli effetti come cantante con l'album "Headstrong". I singoli estratti, purtroppo, non ottengono consensi, ma l'album si comporta benino nelle classifiche, ottenendo tre dischi d'oro. Questi risultati e l'ispirazione derivante da alcune vicende personali portano l'artista a rilasciare dopo 2 anni un album molto più personale e ben fatto del precedente, il bellissimo "Guilty Pleasure": si tratta di un album sentito, con bei testi e belle produzioni, anche ben cantato, eppure il pubblico questa volta si dimostra poco interessato nel sostenere la Ashley cantante.
Certo, l'album riesce a raggiungere posizioni abbastanza alte in varie classifiche, ma purtroppo non arriva alcuna certificazione. Da allora, pur parlando più volte di eventuali comeback, Ashley non rilascerà più musica in maniera organica: certo, alcune canzoni arriveranno, ed a breve dovrebbe essere rilasciato un duetto con Avril Lavigne e Demi Lovato (ex attrice che invece è riuscita a lanciare la sua carriera di cantante), tuttavia dal 2010 in poi l'artista è sembrata focalizza esclusivamente sulla carriera d'attrici e doppiatrice, ed ora come ora non sappiamo fino a che punto è possibile un vero comeback.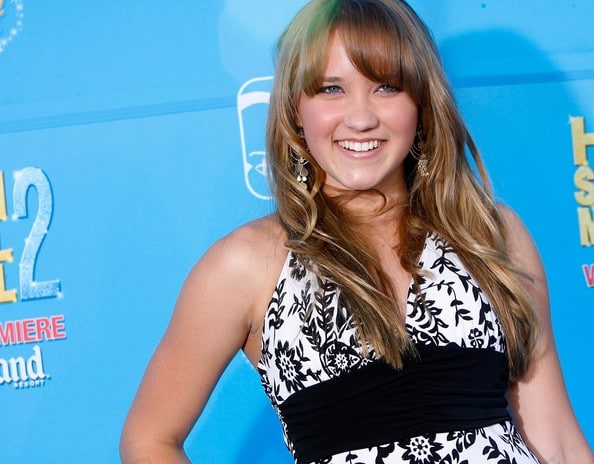 Ok, ormai lo avrete capito: quella di voler tentare sia la strada della recitazione che quella del canto è una fissazione tutta Disneyana! Anche Emily Osment fa parte di questa corrente. Classe 1992, Emily inizia a recitare giovanissima, apparendo fin dal 1999 in ruoli secondari in film e serie TV e come protagonista in lavori di scarso successo come "Sara, Plain and Tall". Negli anni successivi, tuttavia, Emily riesce ad apparire in una serie TV cult come Friends, per poi riuscire ad ottenere finalmente un livello tangibile di fama grazie al ruolo di coprotagonista nella saga cinematografica di successo "Spy Kids".
Dopo pochi anni, il successo e la popolarità di Emily esplodono grazie ad una serie TV per ragazzi fra le più amate di tutti i tempi: sto parlando di Hannah Montana. Il telefilm, lo sapete, ha lanciato la carriera di Miley Cyrus, ma ha anche donato una grandissima visibilità a questa ragazza, la quale interpretava uno dei ruoli più importanti: quello della migliore amica di Miley/Hannah, Lily. Visto l'esempio di Miley, che già in quegli anni iniziava a macinare milioni e milioni di copie, presto anche Lily ebbe il suo alter ego cantante nella sitcom, ed anche lei provò a lanciare la sua carriera musicale.
L'ingresso nelle scene di Emily come cantante avvenne nel 2009 con l'EP "All the Right Wrongs", un disco pop-rock come molti altri rilasciati da artisti Disneyani, ma questa formula non conquistò per nulla il pubblico, nonostante gli apprezzamenti concessi precedentemente a tante colleghe (e proprio in quel periodo anche ad una certa Demi Lovato) che avevano seguito queste stesse orme. Lily ci riprova l'anno successivo col suo unico studio album, "Fight or Flight", disco con cui ovviamente cambia completamente immagine e sonorità puntando su dance e synthpop (formula che nella storia della Disney ha portato all'affermazione soltanto nel caso di Selena Gomez).
Il cambiamento di stile non servì praticamente a nulla, e così anche l'album di Emily fu un enorme buco nell'acqua. Da allora, l'artista ha completamente cessato di fare musica,Successivamente, anche lei si è dedicata esclusivamente al ruolo di attrice, ma sono stati ben pochi gli altri ruoli importanti che è riuscita ad ottenere. Ora come ora, le cose le vanno decisamente meglio come doppiatrice, e comunque riesce a restare a galla nel mondo dello spettacolo.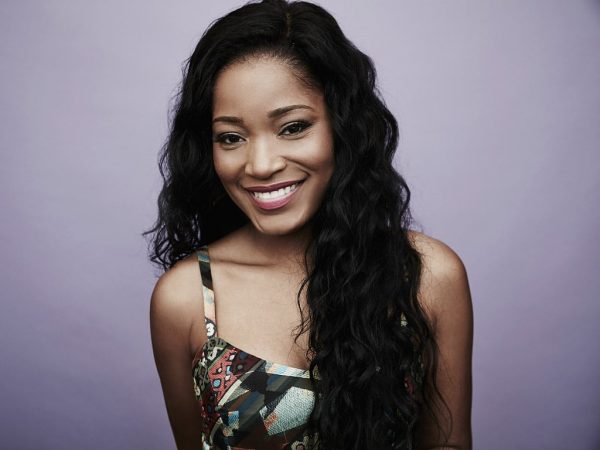 Passiamo ora ad un'artista che tuttora continua a provare di emergere come cantante, ma che sembra non riuscire comunque in questo intento. Classe 1993, Keke Palmer inizia ad apparire come guest star in varie serie tv a partire dal 2004, recitando in episodi di serie importantissime, ma è soltanto nel 2005 che la ragazza fa la prima apparizione di rilievo in un film di successo, "Barbeshop 2". Qui la ragazza ha ancora un ruolo secondario, ma dovrà attendere soltanto un anno prima dell'arrivo del vero successo, il quale bussa alla sua porta grazie a "Una Parola per un Sogno", film che le permetterà di ottenere un'ottima popolarità e svariati premi.
Keke si farà tuttavia enormemente popolare soltanto durante anno successivo, quando la ragazza interpreterà il ruolo di protagonista femminile in uno dei film TV/musical Disney di maggior successo di sempre: Jump In. Questo ruolo le permette di aver un boom mediatico enorme, ed il pubblico sembrerà apprezzare moltissimo anche le performance musicali proposte da Keke nel film. Come accaduto altre volte in passato, questo darà all'artista finalmente la possibilità di lavorare anche come cantante. Keke non si butta tuttavia sugli stessi stili di altre cantanti/attrici Disney: lei, un po' come Raven, vuole fare R&B, ed è forse anche per questo che il suo album "So Uncool" (che comunque gode di molte venature pop) passa completamente inosservato.
Comunque, Jump In ha dato una bella scossa alla carriera di Keke, che da quel momento non si ritroverà mai più lontana dai riflettori: fra film, serie tv e lavoro come conduttrice presso la famosa rete televisiva BET, la Palmer può definirsi più che soddisfatta, soprattutto adesso che le è stato affidato un ruolo primario in una nuova serie TV di successo fra i più giovani, Scream Queens.
In questa situazione, mentre l'attività di attrice continua a darle soddisfazioni, l'artista ha dimostrato a tutti che quella per la musica non era un'attività imposta ma una vera passione ed ha firmato un contratto con una nuova label: la Islands Record. Per ora sono stati pubblicati già due nuovi singoli dal suo secondo album, fra cui la potente "Enemiez" con Jeremih, tuttavia la Keke cantante sembra continuare a non avere una benché minima presa sul pubblico. A noi dispiace davvero: lei ci piace molto.
Restiamo nel filone di artisti che hanno mostrato vera passione per la musica continuando ad oltranza negli anni nonostante mancati riscontri con Kat Graham. Classe 1989, Jat fa un'apparizione di scarso rilievo in "Genitori in Trappola" (si, il film di debutto di Lindsay) per poi ricominciare a recitare solo nel 2002, dandosi anche lei a ruoli da guest star in più serie TV. Inizialmente la sua carriera non sembra decollare mai, lei si limita sempre ad apparizioni secondarie in film e serie TV, ma la svolta arriva finalmente a partire dal 2009, anno in cui ottiene un ruolo principale in una serie di grandissimo successo: "The Vampire Diares".
La serie, che da allora continua ad andare in onda ed a portare a casa numeri ottimi, ha donato una grande popolarità all'artista, motivandola così nel provare a lanciarsi anche in un altro ambito la musica. Del resto, già in passato Kat aveva dimostrato ottime abilità per una disciplina figlia della musica, la danza, ma è soltanto dal 2010 che prova a lanciare la sua carriera anche come cantante, rilasciando il suo singolo di debutto "I Want It All".
Nonostante il successo della sua serie TV, Kat non ha concluso praticamente nulla nella sua carriera musicale: i due EP da lei rilasciati sono stati dei sonori buchi nell'acqua, e fra i vari singoli l'unico che ha ottenuto dei risultati rilevanti è "Put Your Graffiti on Me", il quale può tuttavia vantare un successo forte soltanto nei club. Kat si è ritrovata dunque in una situazione molto strana: contemporaneamente, la sua carriera da attrice è esplosa, ma quella musicale si è affossata sempre di più, portandola a perdere ogni contatto con label mainstream.
Ciononostante, Kat ha voluto dare al mondo una prova di passione e dedizione e, pagando tutto di tasca propria, è riuscita a coinvolgere perfino produttori talentuosi ed importanti come Babyface per la realizzazione di Roxbury Drive, il suo primo e si spera non unico album, rilasciato lo scorso anno. Ovviamente, la traccia prodotta da Babyface, "Secret", è stata lanciata come primo singolo, ed a nostro avviso si tratta di un brano molto valido.
Ecco un artista che invece sembra aver appeso definitivamente il microfono al chiodo, ma che comunque continua a lavorare in maniera più o meno costante in televisione. Victoria Justice nasce nel 1993 ed inizia ad apparire come guest star in note serie TV fin dal 2003 ed in ruoli minori all'interno di alcuni (pochi) film dal 2005. La carriera della Justice non decolla per moltissimo tempo, i ruoli che le vengono affidati per tutta la durata del decennio sono marginali, e nei pochi casi in cui glene vengono affidati alcuni centrali le opere in questione tutto saranno meno che successi.
Con lo scattare del nuovo decennio, tuttavia, la situazione muta di colpo: Victoria ottiene la parte di protagonista di "Victorius", serie TV/musical per ragazzi prodotta e trasmessa dal rivale numero 1 di Disney Channell, Nickelodeon. La serie in questione ottiene un successo enorme, e finalmente la Justice diventa una celebrità, fra l'altro in un ambiente in cui è in grado di mostrare tutti i suoi talenti ed abilità: recitazione, canto, ballo. Ovviamente, vengono realizzate anche delle soundtrack per la serie TV, e questi dischi (in cui Victoria interpreta la maggior parte delle tracce) ottengono un discreto successo nelle classifiche.
Per questa ragione, mentre la serie era ancora in corso. Victoria provò a lanciare la sua carriera anche nel mondo della musica rilasciando singoli non inclusi nelle soundtrack del telefilm. Questi brani passarono tuttavia quasi completamente inosservati, accontentandosi di posizioni bassissime nelle classifiche. Pensate che il primo di questi brani, "Freak the Freak Out", si fermò alla no.50 della Billboard Hot 100, e questo resta ad oggi il suo miglior piazzamento. Dopo una serie di singoli passati inosservati, la carriera musicale di Victoria finì: si dice che lei non volesse sottostare alle regole imposte dalle label, ma dinanzi a questi numeri intuiamo che il motivo per il quale la ragazza non ha pubblicato più nulla sia un altro.
Successivamente, Victoria ha continuato a lavorare come attrice in serie TV e film dal successo spesso fin troppo moderato, tuttavia negli ultimi due anni è entrata a far parte del cast fisso di una candid camera di successo, riportando dunque il suo volto e la sua voce dinanzi ad un folto numero di telespettatori… meglio di niente, insomma. Peccato, perché il talento c'e.
Essere parente di una popstar celeberrima dà sicuramente un grande slancio iniziale, ma poi può metterti rapidamente in ombra. Questo lo sa molto bene Jamie Lynn Spears, sorella della ben più famosa Britney. Classe 1991, grazie al nome della sorellina entra immediatamente nel mondo della recitazione con pochissima gavetta: senza essere mai una guest star in alcuna opera, già nel 2002 recita già al fianco di Britney nel suo unico film, "Croassroad", ed è protagonista di una serie TV comica, "All That".
Passeranno pochissimi anni e, nel 2005, a 14 anni la ragazza avrà già il ruolo che le garantirà popolarità, quello di Zoey in "Zoey 101", popolare serie TV per ragazzi che andrà in onda in tutto il mondo per gli anni successivi.Prodotta e trasmessa anch'essa da Nickelodeon, la serie otterrà un'ampia popolarità, portando i suoi creatori ad investire molto denaro in questa produzione. Il successo della serie è enorme, tuttavia dopo la sua fine la più piccola delle Spears si darà a pochissimi altri ruoli d'attrice, stoppando clamorosamente una carriera che comunque aveva i presupposti per proseguire, anche grazie all'aiuto derivante dai gossip riguardanti la sorellona.
Questo forse accadde perché il sogno di Jamie in realtà la conduceva verso un altro mondo, vicino ma nel contempo distante da quello di sua sorella: la sua ambizione è infatti quella di diventare una cantante country. Questa sua intenzione, tuttavia, sarà messa in chiaro soltanto nel 2013, anno in cui l'artista pubblicherà l'unico singolo finora rilasciato nella sua carriera: la meravigliosa "How Could I Want More", una ballad in cui l'artista dimostra doti vocali decisamente interessanti.
Successivamente, l'artista riesce a pubblicare un EP sotto RCA e ad apparire in "Chilling With You", traccia contenuta nell'ultimo album di Britney "Britney Jean", tuttavia per adesso la carriera di Jamie come cantante (e nel mondo dello spettacolo in generale) pare si sia conclusa. In realtà si era parlato di un album di debutto, ma questo vocio è rimasto fine a se stesso, ed ora come ora la ragazza non sembra avere più i presupposti per lanciare una carriera.
Abbiamo analizzato 10 casi spesso molto diversi fra di loro. 10 ragazze con due sogni, uno dei quali è diventato realtà, l'altro no. 10 persone rinchiuse in un limbo, a metà fra la felicità per l'aver ottenuto i giusti riconoscimenti grazie ad una parte del proprio estro artistico e la tristezza nell'aver completamente fallito con un'altra parte di sé. Certo, alcune di loro non avevano una grandissima passione per la musica, ma altre avevano negli occhi la stessa luce che irradia le maggiori popstar, ed un talento innegabile.
Fra questi 10 casi che abbiamo analizzato, quali vi hanno colpito di più? Chi di loro vorreste poter osservare nelle classifiche odierne?