5 canzoni prodotte da grandi Hitmakers che hanno floppato!
Quando un buon produttore non assicura il successo. Ecco 5 canzoni Flop prodotte da grandi producers.
Nella storia della musica Pop sono stati numerosissimi i casi in cui grandi cantanti, già affermati o comunque con già diversi album di successo all'attivo, hanno scelto di affidarsi, nella fase di creazione del sound, a produttori di fama mondiale e popolarissimi nel panorama discografico.
Da cosa è dettata la scelta di un producer famoso? A volte dalle sonorità che piacciono molto, a volte dalla voglia di cambiare e strizzare l'occhio alle nuove generazioni (dato che molto spesso il produttore di spicco è quello più popolare sul mercato, e perciò la mente creativa dei nuovi singoli in classifica ascoltati dai più giovani), ma soprattutto da una grande paura, quella di non riuscire ad avere il successo riscosso in passato.
Per cercare, dunque, di evitare un buco nell'acqua molti grandi nomi si affidano alle abili mani dei producer del momento, nella speranza che una succosa collaborazione possa cambiare le sorti dei loro lavori discografici, portando a numerosi successi a catena a partire da un brano di buona fattura e dal grande potenziale per spopolare nelle classifiche di tutto il mondo.
Tuttavia, non sempre la situazione è delle più rosee. Molti sono stati, infatti, i casi in cui potenziali hit prodotte da stimati nomi dell'industria discografica non hanno avuto il successo sperato o sono passate completamente inosservate in quasi tutto il mondo.
Oggi andremo proprio ad esaminare 5 casi di singoli, cantati da popstar affermate e con carriere di notevole importanza, che non sono mai riusciti a dominare le chart pur registrando nei credits il nome di un grande produttore.
Nick Carter – I Got You (prodotta da Max Martin)
Il più giovane dei Backstreet Boys, in un anno di pausa dalle attività della sua band, registrò il suo primo album da solista Now or Never, lavoro discografico che virava maggiormente verso il Pop Rock e l'Adult Contemporary rispetto alle canzoni del suo gruppo e che riuscì ad ottenere un discreto numero di dischi d'oro (in Canada, Giappone e Stati Uniti).
Per i primi due singoli si affidò a diversi produttori (Matthew Gerrard per Help Me e il duo Kierulf-Schwartz per Do I Have to Cry for You?), mentre per il terzo si affidò alle mani dell'amico e mentore Max Martin, che aveva prodotto quasi tutti i brani dei Backstreet Boys, era diventato famoso grazie a pezzi come ...Baby One More Time e I Want It That Way e solo una decina di anni dopo si sarebbe confermato come producer musicale di maggior successo della storia.
I Got You è una canzone scelta come singolo forse perché più in linea con le canzoni che Carter aveva registrato insieme ai Backstreet.
Una sapiente fusione di Europop e Adult Contemporary con uno spruzzo di Pop Rock anni '90 non si discostava e non tradiva le origini del giovane cantante statunitense, con un video e un look che però alludevano ad una voglia di crescere e maturare, tanto come artista quanto come persona. Peccato che non riuscì ad ottenere alcun riscontro: la posizione più alta che registrò nel 2003 fu la ventitreesima nella classifica italiana (una delle poche che, quando si lega ad un artista, difficilmente lo dimentica).
Mario – How Do I Breathe (prodotta dagli Stargate)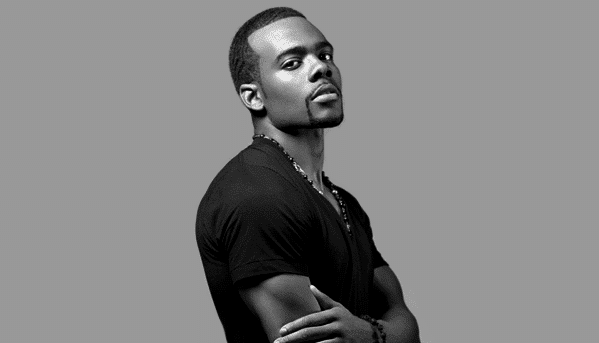 Mario Barrett, conosciuto anche con il solo nome di battesimo, a soli 21 anni poteva già vantare due album di grande successo negli Stati Uniti (il primo rilasciato quando era ancora sedicenne) e un brano arrivato in cima alle classifiche di tutto il mondo, ossia Let Me Love You, che dominò la chart americana nel 2005 per ben nove settimane consecutive e che anche in Italia toccò il podio raggiungendo il peak alla seconda posizione.
Nel 2007, per cercare di riconfermare il proprio successo si affidò alle sapienti mani di un duo di produttori norvegesi, gli Stargate, allora piuttosto noti nella scena R&B/Hip Hop per la grande hit del 2003 Scandalous (cantata dal gruppo di Alesha Dixon, le Mis-Teeq) e che sarebbero diventati popolarissimi nell'industria discografica grazie alle collaborazioni con Rihanna. Ad oggi i due producer hanno prodotto successi del calibro di Worth It delle Fifth Harmony o Hymn for The Weekend dei Coldplay.
How Do I Breathe è in pratica un brano parente di Hate That I Love You di Rihanna e Ne-Yo: entrambe uscite nel 2007 (a pochissimi mesi di distanza), con una base R&B ritmica intensificata dai battiti degli handclap e accompagnata da una strumentazione elettronica che strizza l'occhio agli anni '90, ma soprattutto accomunate dallo stesso duo di produzione.
Di certo però i due singoli hanno avuto destini ben diversi: se alla ballata della cantante barbadiana è toccato un successo planetario, il giovane Mario, che cantava questo intenso pezzo in un mondo urbano capovolto e capace di trasformare in immagini il senso di smarrimento delle lyrics, non ha potuto vantare una nuova hit nella sua breve carriera. La ballad, primo singolo estratto dal suo album Go, si è dovuta accontentare di una magra ventunesima posizione in Regno Unito e di una quarantaseiesima nella madrepatria statunitense.
Kelly Rowland – Rose Colored Glasses (prodotta da Dr. Luke)
Compagna di gruppo dell'affermata popstar Beyoncé, Kelly Rowland ha sempre sofferto non solo della minor fama rispetto alla celebre collega che cantava con lei nelle Destiny's Child, ma anche di una carriera molto altalenante fra grandi hit e clamorosi buchi nell'acqua, riuscendo però sempre ad emergere in ogni era grazie a singoli che spiccavano il volo verso le posizioni più alte delle charts. Nel 2002, con il suo primo album, era stata la volta di Dilemma (realizzata assieme al famoso rapper Nelly), mentre nel 2007 era stata la volta di Work, che, sebbene non sia mai entrata in classifica negli States, ha ottenuto un boom enorme in Europa e non solo grazie al popolare remix dei Freemasons.
Ottenuto poi nel 2009 un nuovo grande successo, ossia When Love Takes Over con il dj David Guetta, la cantante statunitense cercò di sfruttare la popolarità del momento con un nuovo album e diversi singoli, tra cui figura questo di cui stiamo parlando, prodotto dall'allievo di Max Martin Dr. Luke, all'epoca già celebre come maggior esponente della moda Elettropop dei primi anni '10 del nuovo millennio. Questo dopo essersi fatto notare dal grande pubblico grazie al singolo Since U Been Gone di Kelly Clarkson.
Rose Colored Glasses è un'intensa ballata che sa fondere sapientemente le sincopate pulsazioni tipicamente R&B delle strofe all'elettronica spezzata delle tastiere anni '80 nel refrain. La base riesce a sposarsi alla perfezione con le vibranti lyrics che parlano di una sofferta storia d'amore che tutti hanno pensato fosse felice, vedendola proprio da quegli occhiali tinti di rosa che danno il titolo al brano. La forte e struggente emotività del pezzo, tuttavia, non è stata ripagata da un buon risultato nelle charts: il singolo non è riuscito ad entrare in nessuna rilevante classifica, fermandosi nel 2010 solo alla posizione 39 della US Top 40 Airplay. 
Janet Jackson – Luv (prodotta da Darkchild)
Il periodo dei Duemila per Janet Jackson non fu certo dei più rosei. Dopo il grande successo di All for You, la cantante, dopo la fine dell'infelice esibizione al Superbowl del 2004, ottenne in tutta risposta il quasi totale boicottaggio mediatico negli USA.
Cosa che non certo aiutò i suoi due album successivi, Damita Jo e 20 Y.O., così come i singoli estratti dagli album (a parte la midtempo Call on Me, che vantava il featuring di Nelly e riuscì a toccare in molti Paesi almeno una tranquilla top 30).
Per cercare di non replicare risultati simili con il nuovo lavoro in studio, Janet terminò la lunghissima collaborazione con il duo di produttori Jimmy Jam & Terry Lewis per affidarsi alle mani di nomi molto noti nella scena dell'R&B con l'album Discipline.
In questo disco, oltre alle produzioni targate Ne-Yo e Stargate, si ritrovano numerosi brani prodotti dall'eclettico e versatile Rodney Jerkins, in arte Darkchild, il grande produttore della hit anni '90 The Boy Is Mine e di buona parte del repertorio delle Destiny's Child,.
Luv è un tradizionale brano R&B, una midtempo intervallata dalle influenze Funk dei fluidi giri di tastiere e dei vibranti sintetizzatori che completano la base assieme alla voce filtrata ma sempre cristallina e senza sbavature di Janet.
Il singolo, terzo estratto dal decimo album in studio della cantante, crea un paragone azzeccatissimo tra l'innamoramento e una collisione tra automobili, parlando della forza di un colpo di fulmine accompagnata da una base elettronica incalzante e passionale.
Il brano, a causa di una strategia sbagliata della casa discografica (che non diede tempo al pubblico di assimilare dei nuovi singoli rilasciandone tre in un unico mese), non riuscì mai ad entrare nella Billboard Hot 100, accontentandosi di una seconda posizione nella Bubbling Under Hot 100 e di una 34 nella classifica R&B statunitense.
Bjork – Earth Intruders (prodotta da Timbaland)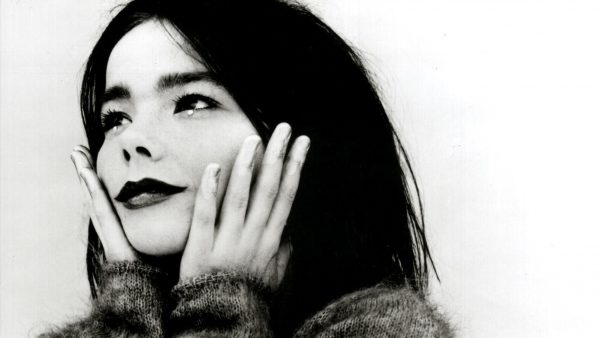 L'eclettica artista islandese Bjork, negli anni Duemila, poteva vantare una carriera in cui aveva praticamente sperimentato ogni genere di musica elettronica, dall'Ambient alla Techno, dall'House al Trip Hop, passando anche nella fase acustica in cui si è concentrata molto sulla sua potente vocalità (l'album Medulla del 2004).$
In 15 anni da Debut aveva anche avuto un discreto numero di hit in tutto il mondo: da Human Behaviour a Big Time Sensuality, da It's Oh So Quiet a Hyperballad i suoi originali singoli le avevano fatto guadagnare una grande popolarità e una altrettanto grande influenza nel panorama discografico.
Nel 2007, al rilascio dell'album Volta, la cantante islandese volle creare un nuovo mix vincente per il suo ritorno sulle scene, volendo fondere uno stile molto vicino al Tribal assieme all'Hip Hop che, a metà dello scorso decennio, spopolava nelle classifiche.
Così, per il primo singolo del suo nuovo lavoro in studio, si fece aiutare da Timbaland, il celebre produttore ricordato per la creazione dei famosissimi album FutureSex/LoveSounds e Loose assieme, per grandissime hit ottenute in tutto il corso dello scorso decennio e anche per aver accompagnato negli anni, da mente creativa e amico, il successo dell'indimenticabile Aaliyah.
Earth Intruders è una canzone dalle numerosissime influenze: Bjork ci mette molto del suo, tra percussioni intense e crescenti che rimandano alla musica africana e alcuni accenni di Electro House, e Timbaland leviga il sound della track con le sue classiche tastiere Hip Hop dal gusto anni '80 e uno spruzzo di fiati e percussioni aggiunti per rendere il risultato ancora più cadenzato e ritmato, come una sorta di canzone militare.
Il singolo della cantante islandese viene reso ancora più incalzante dalla marcia degli intrusi sulla Terra di cui parla il testo e che danno il titolo al brano.
Purtroppo il riuscitissimo brano non riesce ad avere più i consensi dei singoli precedenti, fermandosi negli Stati Uniti alla posizione 84 (che in realtà diventa il peak massimo di Bjork in America), e non riuscendo a spopolare in Europa, restando purtroppo nei piazzamenti più bassi dei 100 singoli più venduti in Europa (tra la top 50 in Belgio e una magra sessantaquattresima posizione in Francia).
Questi sono gli esempi che vi ho proposto oggi, ma di singoli che hanno avuto un destino simile, pur vantando la collaborazione di famosi e importanti produttori, ce ne sono stati moltissimi.
Secondo voi, quali altri singoli potrebbero essere aggiunti a questa lista?