50 motivi e curiosità per amare la leggenda: auguri Janet Jackson
50 Motivi per amare Janet Jackson
50 anni ed 1 giorno! Ieri, 16 aprile 2016, Janet Jackson ha festeggiato i suoi 50 anni, di cui più di trenta passati nel musicbiz, ottenendo grandiosi successo, e lasciando il segno come una delle grandi leggende viventi della musica moderna, R&B, Pop e Funk.
Janet Jackson nasce a Gary, la più piccola di una stirpe di artisti, i Jackson, dal quale esce fuori anche il fratello Michael, per molti, l'unico ed inimitabile Re Del Pop!
Arrivare a definirsi come una delle più grandi artiste femminili mai esistite non é per niente semplice, per innumerevoli motivi. Il fatto di essere donna, una jackson, una afro-americana, ed avere un fratellone già celebre, e genialmente irraggiungibile. Eppure Janet si é definita chiaramente, segnando decenni di storia musicale, e creandosi un'immagine di grandissimo spessore artistico.
50 anni sono passati da quando questa dolcissima donna del Toro é nata nello stato dell'Indiana, e da poco tempo abbiamo appreso che diventerà mamma della sua prima bambina (almeno questo hint arriva da una gif pubblicata qualche giorno fa dalla stessa Janet).
Noi vogliamo celebrarla per questo suo compleanno, elencandovi 50 buoni motivi per amarla e venerarla come merita, e magari per scoprire anche qualche curiosità su di lei, la sua vita e la sua carriera…:
 Il suo ultimo video "Dammn Baby", é una clip in bianco e nero dove Janet (49enne) tira fuori ancora uno stile nel ballo ed una classe impeccabile. Raffinatezza allo stato puro:
Il suo ultimo disco "Unbreakable", é stato tra quelli che hanno ricevuto le migliori valutazioni dalla critica e dalla stampa nel corso del 2015, grazie ad una coesione nel sound, e dei testi davvero molto profondi e socialmente importanti.
Ben 7 dei suoi album sono arrivati alla numero 1 degli album più venduti in America! 5 consecutivamente, un record che la eguaglia a Madonna, e battuto di recente solo da Beyoncé a quota 6 consecutivi.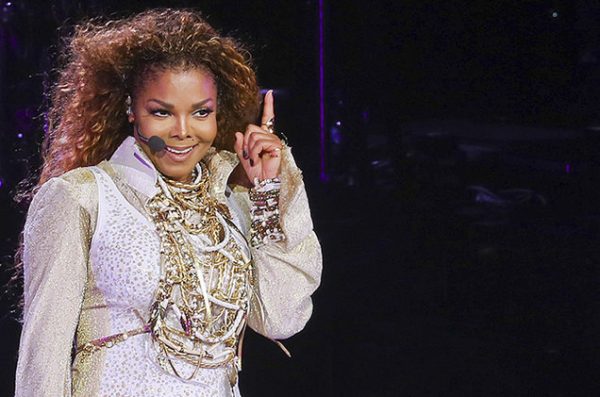 Il suo sorriso é davvero unico, e non può lasciare indifferenti. Pensate che lei non l'ha mai trovato attraente, e nei photoshoot ha sempre preferito le sue immagini a viso "serio".
Non ci sono artiste come lei, con le stesse qualità di performer, ne tra le sue coetanee, ne tra le nuove generazioni. Le sue routine di ballo e coreografie sono ad oggi ancora intoccabili ed uniche.
Sebbene la sua voce non sia tra le più potenti, C3-D6 (3 Ottave 1 Nota ), Janet ha una padronanza estrema della sua voce, é tra le artiste più intonate, e sa sfruttare al meglio le sue potenzialità, come sa pure nascondere i suoi limiti. Il suo timbro caldo e dolce si distingue nella massa.
Il suo rapporto con i fans é davvero unico, la sua dolcezza passa anche nel suo modo di comunicare, a differenza di altre Dive traspare la sua capacità di creare empatia ed affetto, i suoi incontri con i fans sono sempre stati descritti come vera "magia", e la sua gratitudine ed umiltà sono rimasti invariati durante gli anni di grande successo.
La sua carriera musicale é stata quella di una femminista vera, i suoi messaggi musicali a favore delle donne e dell'emancipazione si sono ripresentati innumerevoli volte, la prima fu con il suo album d'exploit e capolavoro "Control", dove prese le distanze dalla propria famiglia, e da qualsiasi entità esterna che voleva influenzarla: "This is a story about control — my control. Control of what I say, control of what I do."
A distanza di anni dallo scandalo del Superbowl, é riuscita a rendere ridicola una parte di opinione pubblica americana che in quegli anni si accanì contro di lei (perché nera, perché una Jackson, perché una donna). Le sue reazioni sono state sempre misurate, proprio con un ritorno musicale come quello di "Unbreakable", é riuscita a rispondere con la musica alla grande ipocrisia che in America riesce sempre ad infangare i grandi nomi (dal fratello Michael, alla grande Whitney, passando per la "rivale" Madonna).
È una donna decisamente molto equilibrata, nonostante anche lei abbia patito come il fratello Michael, di un'infanzia rubata, forzata dal padre verso una vita sotto i riflettori.
È umana, ed ha faticato molto ad accettarsi, in quanto fondamentalmente é sempre stata grassottella da bambina, e da ragazzina, e durante la sua carriera ha vissuto moltissimi problemi di peso.
È una grande performer e se la cava decisamente come attrice (ben al di sopra della media di altre cantanti che si improvvisano in quel ruolo)! Stupende le sue apparizioni nei film "Why Did I Get Married", e "For Colored Girls".
https://www.youtube.com/watch?v=Eq3UNYwKkWY
Le sue baby-making sexy songs sono davvero uniche. Pochissime altre artiste sono riuscite a creare delle canzoni adatte per fare "sesso" e per fare "all'amore" come Janet. Proprio il suo timbro caldo si é adattato perfettamente a questo tipo di canzoni, che hanno iniziato a diventare preponderanti nell'album di emancipazione sessuale "janet." del 1993.
In prima fila per i diritti LGBT. Con il suo pezzo "Together Again" tratto da "Velvet Rope" e dedicato ad un suo amico defunto a causa dell'AIDS, Janet si é sempre messa in prima fila per i diritti della comunità LGBT, aiutando anche finanziariamente associazioni mondiali contro la diffusione dell'AIDS.
Il suo album "Control". Con questo album detiene ancora il record per il maggior numero di Nominations agli American Awards (12) per un solo album. Con lo stesso disco si é portata a casa 6 Billboard Music Awards, e fu nominata per ben 4 Grammy Awards. Ben 5 i singoli di questo disco finiti nella Top5 della Billboard Hot 100, ed il suo debutto fu alla numero 1 sia nella R&B Album charts che nella Billboard 200.
Il suo album "Rhythm Nation". Anch'esso debutto alla 1 sia della Billboard 200, che della R&B album chart. Fu il disco più venduto del 1990. Ancora oggi é l'unico disco dal quale sono stati estratti 7 singoli finiti in Top 5 nella Hot 100, e l'unico ad avere avuto 3 numeri 1 in tre anni differenti (89-90-91). 9 le nomination ai Grammy, e vinti ben 8 Billboard Music Awards.
Il suo album "The Velvet Rope".  Per molti definito il capolavoro assoluto di Janet, anche se personalmente mi trovo personalmente a mio agio con altri suoi disci. Con questo album debuttò ancora una volta alla numero 1, e grazie a "I Get Lonely" inanellò la sua 18essima Top10 hit consecutiva, dal 1989 al 1998, superando Madonna con 17 hit consecutive in Top10 1984-1989.
Le sue collaborazioni eccezionali, prima tra tutte quella con il fratello Michael in "Scream", ancora oggi il brano con il video musicale più costoso della storia, e punto di riferimento per le coreografie feroci e gli effetti speciali cinematografici. Ma da segnalare anche le sue collabo con Heavy D, Joni Mitchell, Blackstreet, Q-Tip, Missy Elliott, e tanti altri.
Le sue metamorfosi di stile. Dal suo inizio di carriera Janet si é subito distinta come una vera e propria icona di stile, passando da ragazza impacciata e grassottella nella "Control" Era, ad una donna emancipata e sexy con "janet", ed una afro-proud girl nella "Velvet Rope" Era. Insomma, girando la sua videgrafia troverete una Janet sempre diversa, e le sue metamorfosi, come quelle di Madonna, hanno fatto scuola, ispirando una miriade di artiste contemporanee, da Christina Aguilera a Gwen Stefani, passando per Ciara e Beyoncé.
Le sue debolezze ed i suoi flop. Si Janet ha vissuto momenti tremendi sia per quanto riguarda la creatività, ed il rendimento commerciale, sia per quanto riguarda la vita privata. Eppure, guardandoli dopo 50 anni, questi momenti affrontati a testa alta, ne fanno una donna davvero unica, e rappresentano anche la sua umanità e la sua forza. Tutto é racchiuso nell'ultimo disco, che significa proprio "infrangibile".
I suoi tour: Janet Jackson é come Kylie e Madonna una delle tre grandi regine per quello che riguarda lo show imbastito nei tour. Se Kylie e Madonna hanno fatto delle scenografie e dei costumi uno spettacolo, Whitney e Mariah sulla sola voce, Janet come pure il fratello Michael, hanno sempre puntato su coreografie di grande eccellenza ed un'energia fisica fuori dal comune. Una vera e propria performers, che nonostante i suoi 50 anni ha dimostrato di avere ancora tutte le capacità di incantare il pubblico, lo ha fatto con le tappe del suo "Unbreakable" Tour, che però é stato interrotto a causa della maternità imminente.
https://www.youtube.com/watch?v=J4kqWXxjKws
La sua vena Rock! Espressa più volte durante la sua carriera, Janet, nonostante alcune lacune a livello di potenza vocale, ha mostrato più volte una grande versatilità, imponendosi con brani decisamente Rockeggianti, come "Black Cat" o "What About".
Il suo Registro Basso. Che é esploso ed ha affascinato specialmente nel Brano "Son Of A Gun", collaborazione insieme a Missy Elliott tratta dal disco "All For You".
La sua versatilità nelle classifiche. Se vogliamo trovare un'artista paragonabile a Janet oggi, di certo questa é Rihanna. Hanno in comune la grande facilità di riuscire ad imporsi sia nelle classifiche generali con brani prettamente Pop, sia in quelle R&B con delle sonorità Urban. Janet in questo é stata maestra, collezionando un gran numero di no.1 hit nella R&B Charts Mondiali, ma imponendosi anche nelle classifiche generali.
Ha sempre supportato Michael. Il suo rapporto con il fratello Michael era puro e sincero, Janet si é mostrata tra i Jackson la più comprensiva con il fratello compianto, forse accomunava i due una fama gigantesca, e pertanto il senso di fratellanza é sempre stato totalmente disinteressato.
Ha usato la sua musica per prorogare messaggi socialmente utili e di accusa politica in difesa della minoranze, e dei più deboli. Non serve commentare questo punto, basta leggere i testi di brani come "State Of The World", "Rhythm Nation", o le più recenti "Black Eagle" o "Shoulda Known Better".
Il suo rinnovamento continuo nel sound. Janet può vantarsi di essere una che ha lavorato sempre con gli stessi produttori, ma é sempre riuscita a rimanere sulla cresta dell'onda sia per quanto riguarda il sound, che per quanto riguarda la coerenza artistica. Pensare che "Control" ed "Unbreakable" siano stati prodotti dallo stesso team fa veramente pensare…
Jimmy Jam & Terry Lewis. Non possiamo non menzionarli, loro sono il sound di Janet punto! Nessun'altro é riuscito a dare valore alle loro produzioni come Janet (nemmeno Prince), come nessun'altro produttore é riuscito a fare risaltare al meglio le qualità di Janet. Ci ha provato Jermaine Dupri senza ottenere grandi risultati.. sono un TRIO indistruttibile che va avanti da 30 anni!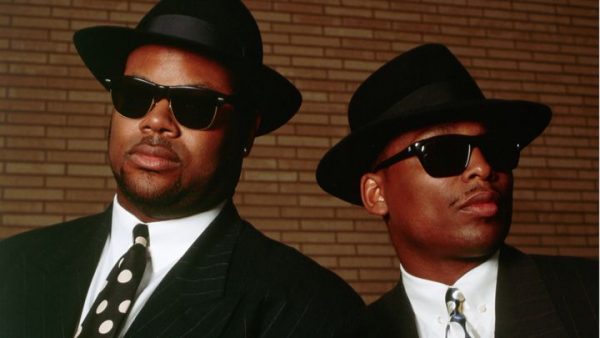 Le sue storie d'amore tormentate. Janet non ha mai vissuto l'ambito privato in maniera serena, sono tanti gli scandali che l'hanno coinvolta, da un matrimonio segreto con James DeBarge, l'altro matrimonio Rene Elizondo Jr., una storia con il produttore Jermaine Dupri poi naufragata, ed infine la felicità ritrovata con il multi-milionario Wissam Al Mana sposato nel 2012 e tutt'ora suo Marito. I suoi tormenti amorosi la accomunano ad altre divas come Mariah, Madonna e JLo.
La sua foto epica per Rolling Stone magazine, scattata da Patrick Demarchelier, é LA FOTO!
La sua chair routine che ha fatto storia nel video "Miss You Much".
I colori ed il buon umore proposti nel video di "All For You", nel quale flirta con un bono stratosferico, e si impone alla grande con delle coreografie mozzafiato.
https://www.youtube.com/watch?v=ZFnPBiAk5JA
Lo swag pesante mostrato nel video "Nasty", uno dei suoi primi classici.
I suoi remix Dance! Regina dei remix da discoteca, Janet Jackson sempre insieme a Kylie e Madonna, é tra le artiste con il maggior numero di no.1 hits nella chart Dance americana, ogni suoi singolo può infatti vantare innumerevoli versioni e remix dance, che arricchiscono a dismisura la sua discografica.
La sua vita sana! Già, Janet Jackson non fuma, e cerca di condurre una vita molto sana. Ovviamente a sbilanciare questo equilibrio ci sono stati momenti di down, che l'hanno portata come detto prima, a prendere chili su chili. Tuttavia Janet si é sempre mantenuta in forma, ed oggi può sfoggiare uno stato di salute invidiabile.
I suoi zigomi! Janet ha degli zigomi perfetti, li aveva da bambina e li ha mantenuti anche ora, sono anch'essi parte del suo sorriso unico, che abbiamo citato prima!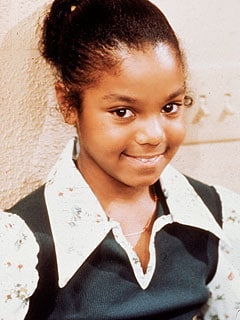 Le cotonature anni '80 nei video come "What Have You Done For Me Lately" e "When I Think Of You".
Il suo stile "viaggiatrice del Mondo" saltato fuori in video epici come "Runaway" e "Together Again"
La sua tuta militaresca di "Rhythm Nation", presa anche da Beyoncé in uno degli ultimi festeggiamenti per Halloween, con la figlia Blue Ivy vestita da Michael.
Il fatto che sia la prima donna nera ad aver fondato la sua Label "Rhythm Nation", distribuita dalla BMG, e che ha fatto capolino proprio con l'ultimo disco "Unbreakable". Sinonimo di una grande fiuto per il business.
 Il trio sensuale/lesbo profondamente intimo nella sua re-edizione di "Tonight's The Night" di Rod Stewart. Janet come vi abbiamo detto va scoperta non solo per il suo timbro, per i suoi video unici, ma anche per i suoi testi. "The Velvet Rope" conteneva un brano davvero unico, la splendida "Tonight's The Night" originalmente proposta da Rod Stewart, ma ripresa da Janet per descrivere una serata di sensualità a tre, con un'altra donna ed un uomo "Questo é solo tra me e te… e te" canta nel brano, e si riferisce ad un ragazzo ed una ragazza "Perché ti amo, ragazzo",  e nella strofa successiva "Perché ti amo, ragazza".
La sua visione del sadomaso esplosa nel brano "Discipline" prodotto da Ne-Yo. "Oh… misbehaved
And my punishment should fit my crime, Tie me to something, Take off all my clothes, Daddy I want you to take your time (I'm scared)"
Per aver indotto Jennifer Lopez ad iniziare con la musica. Infatti la diva di "Ain't Your Mama" ha fatto la sua prima apparizione in un video musicale come ballerina di Janet nel video "That's The Way Love Goes".
La sua canzone d'amore per eccellenza "That's The Way Love Goes", uno dei brani slow più belli di sempre.
Il suo viaggio tra pianeti e la sua solo dance routine nel video "Feedback" di qualche anno fa
Il contrasto assoluto tra la sua fottuta timidezza nelle interviste, e la sua immagine sbruffona e da diva assoluta mentre performa sul palco
"Wardrobe Malfunction". Sebbene sia stato uno dei momenti più bui della sua carriera, in un'America allora dominata da Bush, fatta di contrati e una folta schiera di puritani, ancora ad oggi l'unico "Wardrobe Malfunction" che si ricorda é il suo, e di star che hanno perso il controllo degli abiti da scena ce ne sono stati tanti in seguito (oggi é più che normale per farsi pubblicità). Il suo potere prima di quell'episodio nefasto era talmente grande, che tutti gli occhi erano puntati su di lei. Nel male che questa storia ha portato a Janet, troviamo anche tanti punti positivi, primo tra tutti aver messo in risalto l'ipocrisia di un popolo intero, che oggi, sempre nella sua incoerenza, sostiene sempre di più artiste più nude che vestite…
La sua capacità di mettere a nudo anche i suoi difetti, la sua innata autoironia, ed il suo percorso spiegato nel libro "True You", utile a tante persone che hanno fatto fatica, o faticano ad accettarsi.
La sua intelligenza! Janet é una donna decisamente intelligente, lo ha dimostrato in moltissime interviste, ed é sempre pronta a parlare di moltissimi argomenti che vanno aldilà della sua comfort-zone (la musica).
Il fatto che sarà una Mamma davvero eccezionale, a cui facciamo i nostri migliori auguri!
Tanti Auguri Miss Jackson! Con l'auspicio di rivederti presto in Tour nel 2017!