Alicia Keys – That's What's Up | nuova canzone (AUDIO)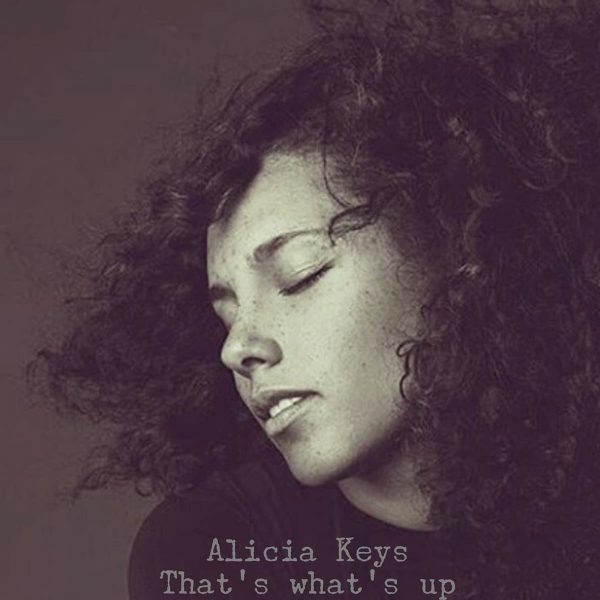 Alicia Keys ha voluto festeggiare il suo 36° compleanno condividendo con i suoi fans una nuova canzone intitolata That's What's Up.
Si tratta di un'intensa produzione piano-voce attraverso la quale la cantante ha voluto ringraziare tutti coloro che l'hanno sempre seguita e supportata in questi anni, mostrandole infinita lealtà in ogni passo della sua carriera.
Questo gesto di gratitudine formato musicale, però, a qualcuno potrebbe ricordare qualcosa. That's What's Up, infatti, non è propriamente un brano inedito, in quanto si tratta di un campionamento di una traccia dell'amico e collega Kanye West, nello specifico Low Lights, contenuta nell'ultima fatica del controverso rapper, The Life Of Pablo.
Il sound ricorda molto la linea stilistica che inizialmente aveva lasciato intendere che avrebbe seguito per l'album, Here, salvo poi "ripiegare" su un genere più tradizionale.
La canzone è disponibile su Soundcloud ed è accompagnata da un video che l'artista newyorkese ha rilasciato sui suoi profili social, una clip effetto vintage, molto semplice, che la ritrae in quella che sembra essere la lussuosa suite di un albergo, mentre passeggia tra camera da letto e stanza da bagno.
A seguire la birthday jam di Alicia Keys ed il video della sorpresa:
🛀🏽 🍷 🎁 That's what's up! #NewSong #NewVideoAlert #BirthdaySong!🚨🚨
👉🏽 https://t.co/LdVWY1VdWX #gratitude! I'm so thankful!!😘😘 pic.twitter.com/cAOYCjzSPB

— Alicia Keys (@aliciakeys) 25 gennaio 2017
Che ne pensate del pezzo?
Vi ricordiamo infine che Alicia tornerà a vestire i panni di coach alla prossima edizione di The Voice, accanto ai colleghi Adam Levin, Blake Shelton e Gwen Stefani, tornata nello show per sostituire Miley Cyrus. Appuntamento il 27 febbraio su NBC.