Ally Brooke presenta l'inedito Vámonos durante il primo show solista in Brasile
Nel corso del Fusion Festival l'ex Fifth Harmony Ally Brooke ha presentato in anteprima assoluta un suo inedito, intitolato Vámonos. 
Il sound latin-pop del pezzo ci ha abbastanza spiazzati visto che da una come lei avremmo immaginato un debutto diverso, magari con una ballad, dal momento che per mesi ha lavorato con la Warren. La Brooke proverà il salto solita con vari stili per capire cosa preferisce il pubblico?
VIDEO • Ally performing her new song 'Vámonos' today (via @PerfectAllyB)#AllyBrookeAtFusion

— Ally Brooke Online (@AllyBrookeOn) September 2, 2018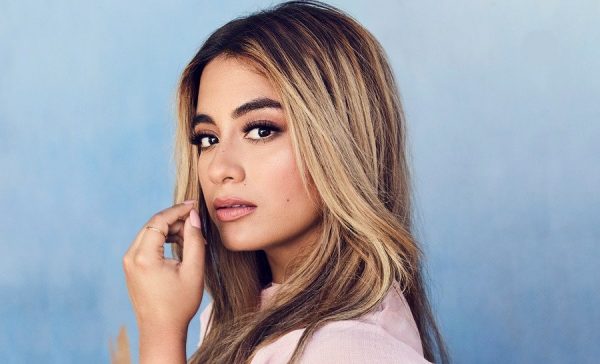 Le Fifth Harmony hanno ormai preso strade diverse. Mentre Camila si appresta a consolidare il suo successo con il rilascio di un nuovo singolo, Lauren Jauregui sembra essere vicinissima al debutto solista e Normani ha avuto la possibilità di collaborare con Missy Elliott, ad oggi più incerta sembrava essere la situazione di Dinah e Ally, dal punto di vista mediatico decisamente meno "presenti"  delle colleghe.
Sul fronte Ally Brooke finalmente sono arrivate qualche giorno fa importanti novità. La 25enne texana di origini messicane ha infatti condiviso tramite il suo account Instagram una foto dallo studio di registrazione che anticipa una collaborazione monstre. 
Come si può vedere dallo scatto che segue, la giovane cantante è al lavoro con la leggendaria compositrice Diane Warren, una delle più importanti, se non la più importante, dell'industria musicale moderna in termini di qualità e quantità di canzoni partorite. A lei si devono infatti pietre miliari e quali I Don't Want to Miss a Thing degli Aerosmith, There You'll Be di Faith Hill o Un-Break My Heart di Toni Braxton.
Affiancare la Warren, regina delle ballad, ad Ally ci sembra una scelta assolutamente coerente con il gusto artistico della giovane, grandissima fan del genere. Si presume quindi che per lei la casa discografica abbia in mente un percorso incentrato su voce e classicità, discostandola quindi dagli stili con cui ad oggi si sono affacciate le ex colleghe nel panorama musicale da soliste.
Bel colpo per una semi-debuttante dare il via alla carriera accostando il proprio nome a quello di Diane Warren, su questo non c'è dubbio:
Voi cosa ne pensate? Questo connubio vi stuzzica curiosità?