Aloe Blacc – Let the Game Begin | nuova canzone
Il cantante R&B Aloe Blacc torna in scena con il nuovo singolo. Dopo il successi planetari archiviati grazie a "I Need a Dollar" ed alla collaborazione con Avicii in "Wake Me Up" e gli ottimi risultati riscontrati in patria con la successiva  "The Man", e del suo terzo album "Lift Your Spirit" (lavoro con cui ha ricevuto anche una nomination ai Grammy), l'artista è pronto per schierare una canzone inedita.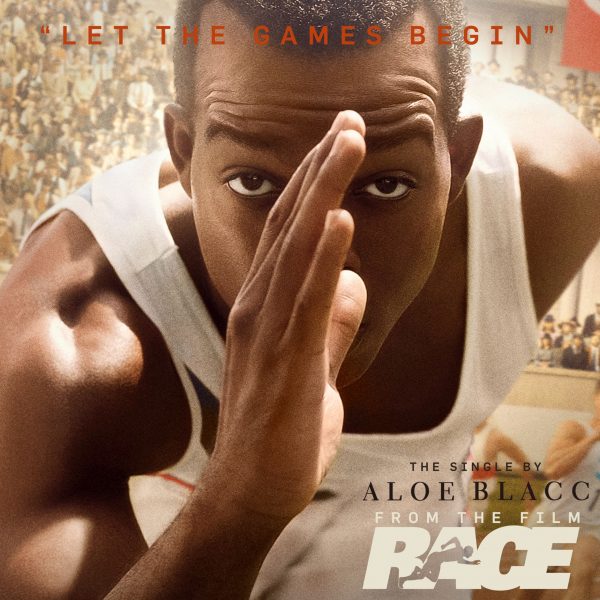 Questa volta, almeno in teoria, non si parla di un brano atto a lanciare il suo prossimo studio album, ma il pezzo portante nella colonna sonora di un lungometraggio. Il film in questione si intitola "Race" e si basa sulla storia, tanto vera quanto incredibile, del leggendario atleta Jesse Owens, che nelle Olimpiadi del 1936 riuscì ad ottenere ben 4 medaglie d'oro, segnando un record ancora imbattuto.
Per quanto riguarda il brano, il suo titolo è "Let The Games Begin" ed è una downtempo souful e melodiosa che ci conquista grazie ad una base suadente, che abbraccia dolcemente nell'intro e si lascia trasformare poi da tamburi, piano ed altri strumenti successivamente. La voce di Aloe è calda, penetrante, ben ponderata, insomma da vero interprete che sa bene come rendere reali determinate sensazioni.
Da questa interpretazione emerge chiara la descrizione di una figura conscia del suo talento e delle sue vittorie che tuttavia non risulta megalomane e vanitosa. Del resto, come la storia ci insegna, si parla di un tributo ad una persona che non avrebbe nemmeno voluto competere nella gara che gli ha permesso di fare la storia in quanto intenzionato a lasciare spazio ai suoi colleghi.
Quale migliore interprete se non un uomo semplice e dimesso come Aloe poteva prestare la sua voce a questo tributo, sicuramente molto più sincero di altri che abbiamo ascoltato negli ultimi anni.
Ecco a voi l'audio della traccia: