Aly & AJ – Take Me | nuovo singolo (AUDIO)
AGGIORNAMENTO: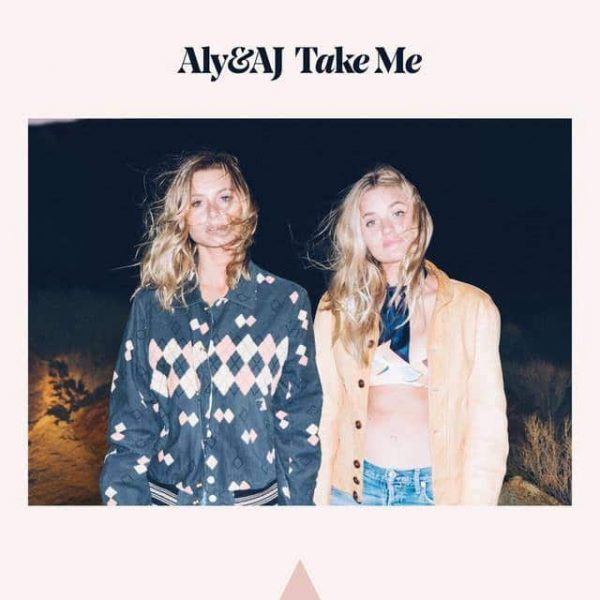 Se ne parlava da più di un anno, eppure il singolo che segna il comeback ufficiale delle sorelle Aly & AJ è arrivato solo ieri. Siete curiosi di ascoltare il loro brano Take Me? Ecco l'audio, diteci cosa ne pensate:
---
Molto spesso la musica è anche una questione di famiglia. Nel panorama musicale ci sono stati e ci sono tutt'ora numerosi gruppi musicali i cui membri (tutti o alcuni) sono parenti stretti. I Jonas Brothers sono forse la band di fratelli più nota ai giorni nostri ma non sono assolutamente gli unici; pensiamo alle Haim o agli Hanson (one-hit wonder con "Mmmbop" del '97); ci sono poi i 30 seconds to Mars, i Good Charlotte ed i leggendari Oasis, Van Halen, Jackson 5, AC/DC ecc…solo per citarne alcuni.
Un duo femminile da aggiungere alla lista è quello formato da Aly & AJ, conosciute anche come 78violet dal 2009 al 2015. Alyson e AJ Michalka sono due sorelle cantanti e attrici californiane che, insieme, hanno dato vita a tre album in studio. Il primo disco, Into The Rush (2005), ha avuto un buon successo, riuscendo a piazzare nel mondo poco più di 1 milione di copie. Decisamente più sfortunato il seguito del 2006 Acoustic Heart of Winter, mentre il loro terzo (ed ultimo) progetto discografico Insomniac (2007) conta un bottino di 700mila unità nei soli Stati Uniti.
A partire dal 2009 cambiarono il nome da Aly & AJ a 78violet ma i loro piani per un imminente quarto LP svanirono dal momento in cui le strade con la loro casa discografica, la Hollywood Records, si separarono. Continuarono comunque a registrare brani, alcuni dei quali rientrarono nella colonna sonora di Hellcats, serie tv nella quale Aly ha recitato, cancellata dopo una sola stagione.
Dal 2010 al 2014 si susseguirono alcuni singoli e svariati annunci di un eventuale EP che però non si materializzò mai. Nel dicembre dell'anno scorso le ragazze hanno scelto di tornare ad essere chiamate Aly & AJ, abbandonando uno psudonimo che non ha portato loro alcuna fortuna. A distanza di 9 anni da Insomniac, sembra proprio che il momento di un loro concreto comeback sia finalmente giunto. Un mese fa le sorelle hanno confermato tramite twitter di essere al lavoro per il nuovo disco assieme a Mike Elizondo (Jay-Z, Eminem, Dr. Dre…) e Ryan Spraker.
P.S. We'll be writing and recording this upcoming record with Mike Elizondo and Ryan Spraker.

— Aly & AJ (@alyandaj) April 5, 2016
Aly tre giorni fa ha confermato il tutto postando su instagram una foto di lei e la sorella in un teatro accompagnata dalla didascalia "Tornata in studio con questa qui ⬅️"
Questa sembra essere la volta buona dopo l'infinità di ostacoli che ha caratterizzato la recente carriera musicale delle due sorelle. Cosa pensate del loro ritorno? Hanno qualche chance di farsi notare o purtroppo per loro sarà una lotta persa in partenza?