Anne-Marie presenta il video di "2002", geniale tributo al pop

Se già ci era parsa geniale la canzone, altrettanto non possiamo che dire del video, nel quale sono chiari i riferimenti alle clip di Bye Bye Bye, Baby One More Time e 99 Problems. Secondo noi Anne-Marie con questo singolo ha fatto assolutamente centro!
---
Il nuovo singolo di Speak Your Mind si intitola 2002, una nostalgica canzone che ripercorre l'adolescenza di Anne-Marie attraverso le canzoni del periodo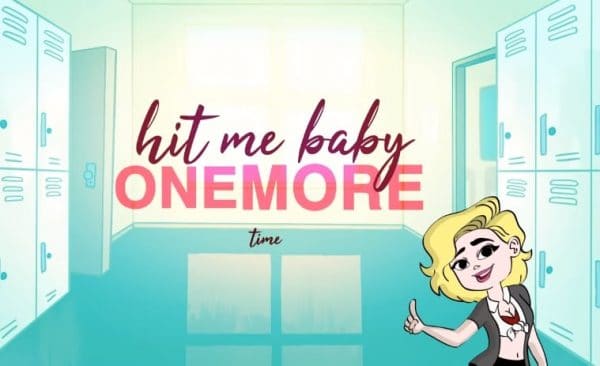 Se già avete nostalgia della musica dei primi anni 2000, vi avvisiamo subito che questo singolo potrebbe peggiorare la situazione.
Scherzi a parte, ad una settimana di distanza dal debut album Speak Your Mind, la talentuosa cantautrice Anne-Marie ha rilasciato oggi il nuovo singolo ufficiale, intitolato 2002 (QUI testo e traduzione).
Prodotto da Steve Mac e scritto dalla ragazza assieme a Ed Sheeran e Julia Michaels, il brano è una geniale uptempo che ripercorre la prima cotta della cantante citando i titoli di alcune delle più grandi hit in voga nell'ormai lontano 2002 (da qui il titolo): 99 Problems di Jay-Z,  Ride Wit Me di Nelly, Bye Bye Bye degli *NSYNC e due dei più grandi successi del suo idolo Britney Spears, Oops!… I Did It Again e Baby One More Time.
Oops I got 99 problems singing bye, bye, bye
Hold up, if you wanna go and take a ride with me
Better hit me, baby, one more time
Intervistata da Luvpop, la voce di Alarm ha spiegato:
"E' dedicato interamente a quell'anno, quando avevo quell'età e ascoltavo solo quella musica che amavo. Sapete, Christina Aguilera, Missy Elliott, tutte canzoni su quella scia. Sì, mi riporta decisamente indietro a quel tempo"
Secondo noi con questa canzone Anne-Marie ha davvero fatto centro. Un brano fresco, simpatico ed estremamente orecchiabile che a modo suo tributa un periodo musicale che manca davvero a molti, noi compresi.
Già dal lyric video si possono cogliere alcuni riferimenti osservando gli outift inconfondibili indossati dal suo avatar. A questo punto siamo curiosissimi di vedere il video ufficiale, e voi?