Arisa annuncia il suo primo greatest hits e un nuovo tour!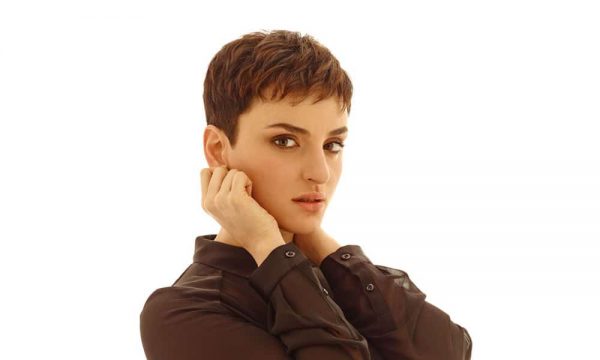 La celebre voce del Pop italiano Arisa sta per tornare con un nuovo disco e una tournée nel 2017! A pochissimi mesi dall'uscita del suo quinto album in studio Guardando il cielo, la cantante lucana Rosalba Pippa, in arte Arisa, si è buttata a capofitto non soltanto nella nuova edizione di X Factor (a cui lei ha preso parte nelle vesti di giudice per la terza volta dopo le esperienze della quinta e sesta stagione), ma anche nella registrazione di un nuovo brano che, questa volta, non sarà incluso in un nuovo album, bensì nel suo primo greatest hits Voce – The Best Of, in uscita il prossimo 25 novembre e contenente numerosi suoi successi realizzati dal 2009 ad oggi.
Il suo best of conterrà non solo 18 dei suoi singoli passati (in una carrellata tra le prime hit Sincerità e Malamorenò e le più recenti Controvento e Guardando il cielo), ma anche l'inedito Una cantante di musica leggera, brano dall'arrangiamento Synth Pop delicato ma accattivante inciso assieme al cantautore milanese Tricarico, uscito lo scorso 11 novembre in tutti gli store digitali. Ecco qui cover e tracklist del greatest hits e l'audio del nuovo brano di Arisa.
1) Una cantante di musica leggera (con Tricarico)
2) Abbi cura di te
3) Sincerità
4) La notte
5) Quante parole che non dici
6) Controvento
7) Una notte ancora
8) Fragili (con Club Dogo)
9) Ci sei e se non ci sei
10) Guardando il cielo
11) La cosa più importante
12) Io sono
13) Malamorenò
14) Poi Però
15) Meraviglioso Amore mio
16) Il tempo che verrà
17) Amami
18) L'amore è un'altra cosa
19) Pace
Per promuovere la sua nuova uscita negli store musicali la cantante di L'amore è un'altra cosa ha anche deciso di ripartire con una nuova leg della sua tournée Voce, che, dopo il successo di quest'estate, è stata annunciata dalla stessa Arisa sul suo profilo Twitter con le prime date fissate nei primi 3 mesi del prossimo anno. Ecco qui le prime date del suo nuovo tour, i cui biglietti saranno disponibili a breve.
12 GENNAIO CASCINA (PI) – CITTA' DEL TEATRO
14 GENNAIO LUGANO – TEATRO LAC
21 GENNAIO FERRARA – TEATRO NUOVO
2 FEBBRAIO FIRENZE – OBIHALL
3 FEBBRAIO BOLOGNA – TEATRO DUSE
4 FEBBRAIO ROMA – PARCO DELLA MUSICA SALA SINOPOLI
10 FEBBRAIO VICENZA – TEATRO COMUNALE
3 MARZO GORIZIA – TEATRO COMUNALE GIUSEPPE VERDI
17 MARZO CARPI – TEATRO COMUNALE
18 MARZO VARESE – TEATRO DI VARESE
23 MARZO TORINO – TEATRO COLOSSEO
24 MARZO – S.VINCENT (AO) PALAIS
25 MARZO BORGOSESIA (VC) – TEATRO PRO LOCO
27 MARZO MILANO – TEATRO LINEAR CIAK
Cosa ne pensate di questa notizia?