Ecco gli artisti e le canzoni più cercati su Shazam nel 2015
Negli ultimi anni il progressivo sviluppo di nuove tecnologie, apparecchi elettronici et similia hanno portato ad una fruizione della musica più veloce rispetto al passato. Appena pubblicato, un singolo può fare sul giro di web e social network ed essere conosciuto in ogni angolo del mondo. Tra le novità degli ultimi anni che hanno accentuato questo fenomeno c'è l'app Shazam. Essa permette agli utilizzatori di conoscere il titolo e l'autore di un brano che si sta ascoltando in quel momento.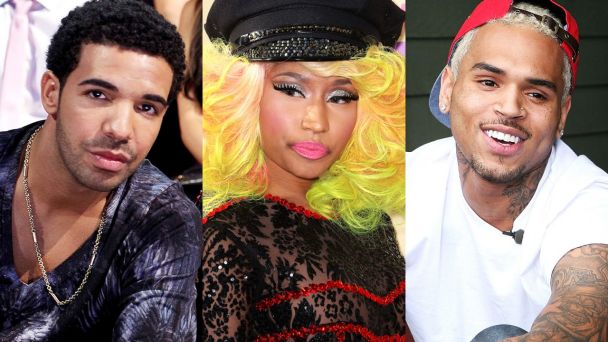 Anche Shazam ha pubblicato le classifiche di fine anno riguardanti le canzoni più ricercate del 2015. Tra esse vince "Lean On" di Major Lazer & Dj Snake & Mo. Il motivo è facilmente spiegabile  considerando che la vocalist del brano era poco conosciuta prima della pubblicazione del brano. chi ascoltava il brano si chiedeva legittimamente chi fosse la cantante ( ed i produttori) della canzone. Segue al secondo posto "Cheerleader" di Omi e il discorso da fare sembra molto simile a quello fatto per "Lean On". Come vedete la maggior parte dei brani è cantanta da artisti non particolarmente famosi, tranne Wiz Khalifa e Ellie Goulding.
1 Lean On – Dj Snake & Major Lazer ft Mo
2 Cheerleader – Omi
3. See You Again – Wiz Khalifa ft Charlie Puth
4. Firestone – Kygo ft Conrad Sewell
5 Are You With Me – Lost Frequencies
6 Love Me Like You Do – Ellie Goulding
Nella classifica degli artisti più "shazamati" vince Diplo. Tra gli altri spiccano Ed Sheeran (leader tra gli uomini), immediatamente seguito da Chris Brown (che ha fatto talmente tante canzoni nel 2015 che giustamente la gente si chiede che titolo abbiano) Ellie Goulding (prima tra le donne) seguita da Rihanna,  e poi Drake, The Weeknd, David Guetta, Demi Lovato e Selena Gomez.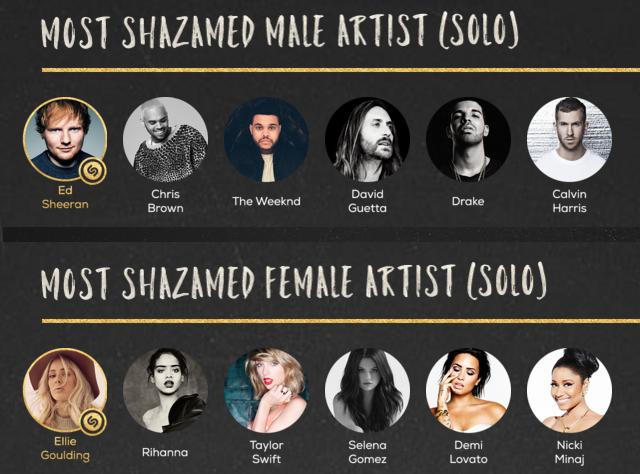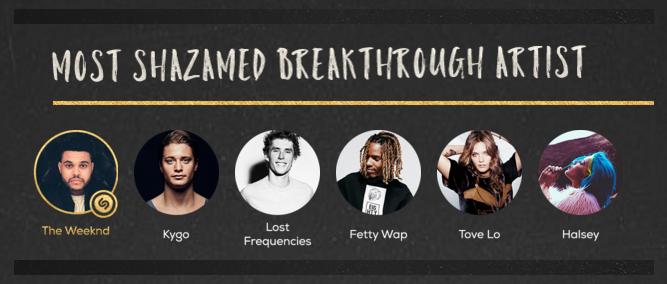 Infine è da notare che "Hello" di Adele è la fastest Trending Shazam dell'anno cioè la canzone che ha impiegato meno tempo a raggiungere la vetta su Shazam. Per tutte le altre classifiche, clicca QUI
Quali artisti non vi aspettavate in classifica?