Babyface, Craig David e Wiz Kahlifa ritornano con nuova musica ed anticipazioni
Wiz Khalifa nella giornata di ieri è stato ospite nel programma di Justin Credible e DJ Sourmilk, nella stazione radio Losangelina Power 106 FM è ha rilasciato alcune importanti dichiarazioni sul suo nuovo album "Rolling Papers 2: The Weed Album". Dato il titolo, il progetto sarà il sequel del suo "Rolling Papers" del 2011 e ai microfoni ha detto:
Un sacco di gente crede che l'album uscirà quest'anno, ma non è così
Il suo sesto album in studio sarà rilasciato nel 2016:
Arriverà l'anno prossimo, non quest'anno
Il suo ultimo album è "Blacc Hollywood", risale al 2014, e personalmente credo sia una vera bomba. Ma di Wiz Khalifa si è comunque continuato a parlare, durante tutto quest'anno, per la hit mondiale "See You Again" con Charlie Puth, original soundtrack di Fast and Furious 7.
Il rapper di Pittsburgh ha poi detto che i fans possono (e devono) aspettarsi delle imminenti sorprese, il che ci porta a pensare al fatto che Wiz rilascerà a breve il mixtape "Cabin Fever 3", annunciato da lui stesso lo scorso 19 Novembre in un video blog.
"Ci saranno delle sorprese (ride), sapete come lavoro. Faccio uscire sempre musica nuova e non ho rilasciato un album quest'anno, quindi rilascerò qualcosa."
Scherzando sui suoi tatuaggi ha poi detto di aver perso il conto e di essersi fermato a 28. Ma sicuramente ne avrà di più…
A inzio intervista ha parlato del suo rapporto con Ty Dolla $ign, fresco del suo debut album "Free TC". Ha detto che con lui c'è grande chimica e che Ty ha il suo rispetto perché scrive, produce ed è bravissimo a fare quello che fa.
A fine intervista invece hanno parlato del nuovo singolo "Ball Like This" con Future e Kid Ink, che trovate qui sotto.
Mi aspetto grandi cose da Wiz Khalifa dopo il suo ultimo album. E voi?
---
Babyface, storico produttore ed interprete che tanto al mondo della musica black nel corso della sua formidabile carriera, ha dato ufficialmente il via alla sua nuova Era discografica annunciando il suo prossimo album "Return of the Tender Lover" e rilasciando il primo singolo estratto dal progetto, "Exeptional".
Il brano è una midtempo R&B dal piglio abbastanza incalzante che di sicuro farà molto felici gli amanti del genere, e forse potrà ottenere un trattamento di riguardo anche da parte delle radio di genere.
Vi postiamo inoltre copertina e tracklist dell'album: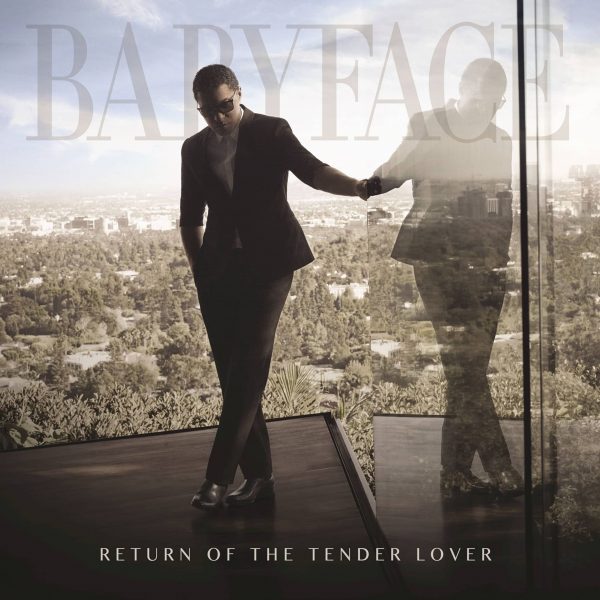 We've Got Love
Fight for Love
Exceptional
Walking on Air (feat. El DeBarge)
I Want You (feat. After 7)
Love and Devotion
Standing Ovation
Something About You
Our Love
Quest'anno l'artista si è già fatto sentire grazie alla bellissima collaborazione con Kat Graham "Secret", un brano con il quale il produttore è riuscito a mettere in luce il talento di un'interprete che finora era stata sottovalutata da molti. Tutto ciò fa riflettere su come il talento di questo artista sia rimasto immutato negli anni e su come egli sia ancora in grado di offrire moltissimo album musicbiz, nonostante l'urban attuale sembri andare in direzioni molto diverse.
Voi cosa ne pensate del nuovo singolo? Riuscirà il nostro Babyface ad ottenere un riscontro positivo quantomeno presso le radio di genere, oppure dovrà "accontentarsi" degli ascoltatori di vecchia data che lo hanno seguito dagli esordi senza riuscire ad ampliare la sua portata verso gli ascoltatori urban più giovani?
---
Oltre Babyface, in queste ore è tornato anche Craig David, il quale ha preferito tuttavia buttarsi però su sonorità che hanno poco a che vedere con l'R&B. Ascoltare per credere…