BANKS finalmente in Italia? Ecco di chi stiamo parlando
Stappate le bottiglie perché oggi è un gran giorno per tutti i fan di Banks. La pagina di VivoConcerti ha condiviso una canzone della cantante, scrivendo "…E se?" e quando succede una cosa del genere vuol dire solo una cosa: che un concerto è alle porte. Sembra che finalmente la talentuosa Banks avrà l'occasione di esibirsi per il suo pubblico italiano. E per quelli di voi che si staranno chiedendo se ne vale la pena, o ancora peggio, "Ma Banks esattamente chi è?", ecco un piccolo riassunto per correre ai ripari prima che sia troppo tardi.
Jillian Rose Banks è una cantautrice statunitense, nata a Los Angeles. Come sempre più spesso accade negli ultimi anni, una serie di EP e singoli rilasciati su Spotify qua e là prima del lancio ufficiale – correva l'anno 2014 – con un album che l'ha subito consacrata: Goddess.
Si può dire che Goddess sia il 21 – quello di Adele, si intende – della musica elettronica. Al centro di tutto una relazione finita e malata, e intorno diciotto brani che definiscono una personalità spigolosa e un carattere musicale nitido, messo a fuoco.
Nonostante il disco sia intriso di elettronica e suoni moderni, Banks è una polistrumentista che compone la maggior parte dei suoi brani con la chitarra o con il pianoforte. Uno dei pezzi più intensi del disco è Someone New, una ballad alla chitarra che esalta due delle sue migliori qualità: una scrittura che è in grado di guardare le emozioni attraverso una lenta di ingrandimento e una voce che è in grado di restituirle con quel grado di dettaglio, una carezza che fa male. Altri brani che non si può fare a meno di ascoltare di questo primo album sono Brain, Before I Ever Met You, Waiting Game; pezzi che puntano il riflettore su melodie malinconiche, un sound dark e ipnotico, testi che mettono a nudo.
Grandi aspettative per il secondo album che arriva due anni dopo. E' il 2016 quando Banks torna sul mercato discografico con The Altar, un disco che affonda le radici in modo viscerale nella sua musica precedente, ma che allo stesso tempo decide di intraprendere un percorso nuovo con passi più robusti e i pugni chiusi dalla rabbia. Un sound aggressivo, testi diretti, voce magnetica, produzioni carismatiche e sensuali che si alterano a ritmi incalzanti che sembrano quasi soffocare: questi gli ingredienti di una seconda prova superata a pieni voti, già a partire dal singolo che anticipa l'intero progetto, Gemini Feed.
Come per Goddess, anche qui Banks regala una delle performance più intense su un brano acustico, Mother Earth, che si chiude con un minuto strumentale impreziosito dai violini. Oltre a quelli già citati, altri brani che bisogna ascoltare per capire al meglio il mondo di Banks sono: Mind Games e ancor di più This Is Not About Us e Fuck With MySelf, che presentano tanto R&B, ma non quello classico: quello rivisto da Banks.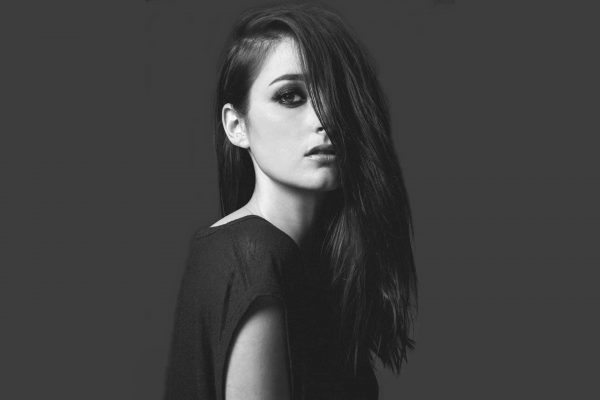 Ci sono altri due brani che non si possono non citare. Il primo è Better, rilasciato nel 2015a ponte tra i due dischi, e che dimostra la grandissima forza interpretativa di Banks. Un'artista in grado di utilizzare parole semplici, magari già sentite, come missili: le punta, le indirizza e le fa scavare. Il secondo brano è l'ultima pubblicazione della cantante: si tratta di Crowded Places, ballad che trova posto nella soundtrack della famosa serie tv Girls. Arrangiamento costruito intorno ai suoi vocal in repeat, come spesso accade nei suoi brani, e un ritornello che recita: I've been scared of crowded places. Bè, cara Banks, speriamo che i club italiani affollati non ti spaventino, perché è lì che ti aspettiamo.