Big Boi – Vicious Lies And Dangerous Rumors (recensione album)
L'11 dicembre sono usciti sono sostanzialmente tre album importanti: "Unorthodox jukebox"di Bruno Mars, "Jesus Piece" di Game e "Vicious lies and dangerous rumors" di Big Boi. Magari quest'ultimo è passato più in secondo piano perchè i primi due hanno avuto una migliore promozione: "Locked out of heaven" di Bruno Mars è in alto in tutte le classifiche mondiali, mentre Game ha creato attenzione attorno a sé sia coi "Sunday service" che con un album dal tema molto controverso.
Big Boi, invece, si è affidato prima a "Gossip" con UGK e Big K.R.I.T. e poi a "She said OK" di Teophilus London e Tre Luce. Entrambi i singoli hanno sfortunatamente fallito in classifica, sebbene la loro qualità non lasciasse pensare ad una sorte tanto migliore. Solo con "Mama told me" con Kelly Rowland, l'album ha iniziato ad incuriosire. E, in effetti, ciò che contiene l'album è di gran lunga migliore rispetto ai primi due brani, che sono stati relegati alla deluxe edition.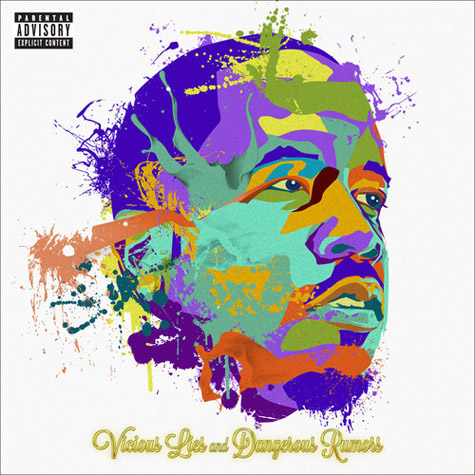 Dal punto di vista dei testi, non c'è molto da dire, dato che parlano perlopiù di donne e sesso, ad eccezione di "In the A", dedicata ad Atlanta e che vede proprio tre rapper della città cantarla, di "Shoes for running", in cui si parla di soldi e cura del cancro, e delle ultime due tracce, dedicate al padre morto. Ma è sul ritmo e sui ritornelli che questo album stravince. In nessuna traccia Big Boi canta nel ritornello (tecnicamente in "In the A", si usa solo una sample di una precedente canzone degli OutKast), lasciando questo compito agli ospiti: Sleepy Brown, Phantogram, Kid Cudi, Little Dragon, Kelly Rowland, Wavves e Bosko. Big Boi, inoltre, riesce a destreggiarsi bene con le varie influenze dei featured artist: basta sentirlo in "She hates me", dove sono rintracciabili le sonorità tipiche delle canzoni di Kid Cudi, oppure nella quasi futuristica "CPU" con Phantogram, e nelle altre tracce in cui il ritornello più pop non sminuisce il brano hip-hop.
Venendo alle canzoni, è innegabile che il flow di Big Boi è il motivo per cui vale la pena di ascoltare quest'album. Sarà "il fascino del sud", ma trovare una sola canzone definibile "deludente" è difficile. E sempre in tema di flow, ammirabile è "Lines" con A$AP Rocky che rappa magnificamente nel primo verso. Si fanno notare anche "Raspberries", personalmente la mia preferita, che si fa piacere dal primo ascolto per il suo ritmo e che potrebbe essere un bellissimo singolo, e "Tremendous damage", brano in cui Big Boi racconta delle difficoltà provate dopo la morte del padre mentre il produttore Bosko, nel ritornello, lo incoraggia ad essere forte.
Come dice il proverbio, "squadra vincente non si cambia", e infatti Big Boi produce le canzoni soprattutto con Chris Carmouche, lo stesso che ha vinto un Grammy per il lavoro svolto in "Speakerboxxx / The love below". La speranza è ora quella di sentirlo ancor in altre buone produzioni come quelle in quest'album. E un'altra grande rivelazione dell'album è la voce di Sarah Barthel dei Phantogram. Probabilmente non è un caso che presti la propria voce in ben 3 tracce. Il gruppo ha pubblicato l'ultimo EP nel 2011, ma adesso potrebbe ritrovare il giusto slancio per ricominciare con una notorietà maggiore.
Dovendo un dare un giudizio complessivo all'album, non posso tenermi più basso dell'8 e mezzo. Mancano forse testi che lascino un segno (tranne "Tremendous damage"), ma sulle canzoni il lavoro svolto è stato grandioso. Se solo Big Boi e la casa discografica avessero avuto più fiducia nel lavoro, la prima data fissata, ossia il 13 novembre, avrebbe dato all'album molta più visibilità per la mancanza di concorrenza e al rapper più vendite. Chi, però, segue Big Boi sa cosa aspettarsi dal rapper di Atlanta e perchè ascoltarlo può sempre dimostrarsi una garanzia. Concordate con me?