Billboard 200: boom Solange, crollo preoccupante per Shawn Mendes (tutti i dati)
Le sorelle Knowles entrano nella storia della musica!  La sorella minore di Beyoncé, Solange raggiunge per la prima volta in carriera la prima posizione della Billboard 200. Le sorelle  diventano così una delle pochissime coppie di fratelli/sorelle che hanno raggiunto singolarmente la prima posizione della classifica album degli USA. Solo altre due coppie ci sono riuscite fino ad oggi; Michael e Janet Jackson, Master P e Silkk The Shocker. Nello specifico sono le prime sorelle, entrambe donne.
"A Seat At The Table" debutta alla 1 con 72.000 copie equivalenti di cui 46.000 copie vendute. Solange ha battuto di un soffio "22, A Million" di Bon Iver, il CD ottiene infatti 71.000 copie equivalenti di cui però 55.000 vendute (più dell'album di Solange). Va detto che le previsioni davano Solange in svantaggio ma col passare dei giorni ha aumentato notevolmente i suoi streams riuscendo a superare Bon Iver.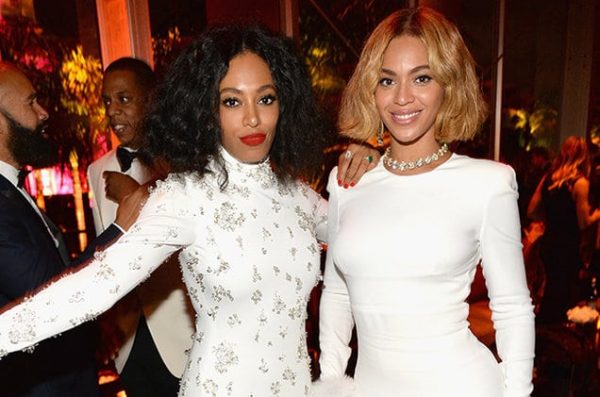 Drake è alla 3 con "Views" (47.000, -7%). Andiamo alla 4 dove troviamo la soundtrack di Suicide Squad che ottiene 38.000 unità (-9%). Rimonta incredibile dalla 24 alla 5 per i Red Hot Chili Peppers: il loro "The Getaway" sale del 112% a 33.000 unità di cui 31.000 vendute grazie. Il rialzo è dovuto alla vendita dell'album in coppia con i biglietti del loro prossimo tour.
Discesa dalla 1 alla 6 per Shawn Mendes, "Illuminate" crolla dell'80% (29.000). Ariana Grande sale ancora: +17% e 27.000 unità. Twenty One Pilots scendono alla 8 (-3%). Andiamo alla 9 dove troviamo il debutto di Van Morrison con "Keep Me Singing". Il CD ottiene 25.000 praticamente tutte vendute. Infine alla 10 c'è, in discesa, Travi$ Scott con "Birds In The Trap Sing McKnight". (24.000, -12%). Di seguito l'intera top 30:
1- A Seat At The Table – Solange
2-  22, A Mllion – Bon Iver
3-  Views – Drake
4- Suicide Squad – Soundtrack
5- The Getaway – Red Hot Chili Peppers
6-  Illuminate – Shawn Mendes
7- Dangerous Woman – Ariana Grande
8-  Blurryface – Twenty One Pilots
9-Keep Me Singing – Van Morrison
10- Birds In The Trap Sing Mcknight – Travi$ Scott
11- A Moon Shaped Pool – Radiohead
12-Anti – Rihanna
13-Hamilton Musical – Cast di Broadway
14-Blue Mountain – Bob Weir
15 Dig Your Roots – Florida Georgia Line
16-This Is Acting – Sia
17 – The Altar – Banks
18-The Life Of Pablo – Kanye West
19-They Don't Know – Jason Aldean
20-25 – Adele
21-Chapter And Verse -Bruce Springsteen
22-Lemonade – Beyoncé
23-Remember Us To Life – Regina Spektor
24-Sorceress – Opeth
25-California – Blink 182
26-American Band – Drive-By Truckers
27-Traveller –  Chris Stapleton
28-Yellowcard – Yellowcard
29-Blonde – Frank Ocean
30-For Better, Or Worse – John Prine