Billboard 200: Harry Style debutta alla #1 ed é record, Paramore in top10!
Harry Styles apre la classifica Billboard 200 con il suo nuovo album e guadagna la prima posizione con 230,000 unità, secondo i dati Nielsen Music. Di queste, 193,000 copie sono album realmente venduti.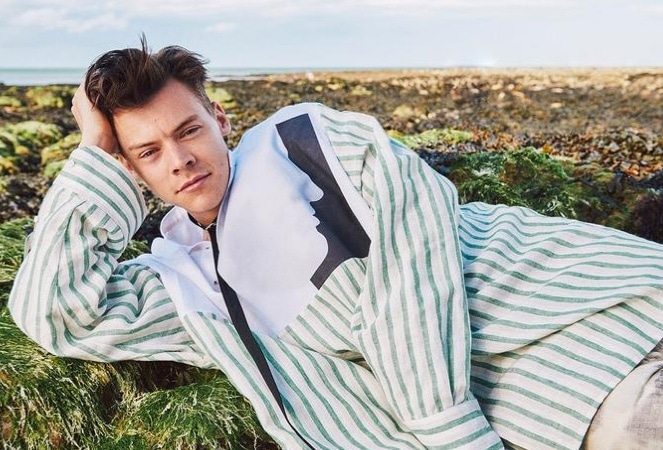 Con questi numeri Styles ottiene il record del più alto debutto di un artista maschile inglese nella classifica americana dal 1991, superando il precedente detentore del record, Sam Smith che aveva venduto ben 166,000 copie con il suo primo disco intitolato In The Lonely Hour nel 2014.
Nonostante questo importantissimo record, Styles è il secondo artista inglese a raggiungere la #1 con un album di debutto in 61 anni di storia della Billboard 200. Il primo posto è occupato da un altro suo collega, anche lui ex membro dei One Direction, Zayn che ha debuttato con Mind of Mine nel 2016, vendendo 157,000 unità, di cui 112,000 copie vendute.
Avendo deciso di prendere strade diverse, i One Direction entrano a far parte dei gruppi che nella storia sono riusciti ad avere più dischi alla #1 nelle carriere da solisti dei loro membri. Rientrano a far parte di questa particolare élite anche le Destiny's Child e soprattutto i Beatles.
La band Country Zac Brown Band debutta in seconda posizione grazie all'ultimo progetto discografico, Welcome Home, con 146,000 unità. Segue DAMN di Kendrick Lamar stabile alla #3 con 117,000 unità mentre From A Room: Volume 1 di Chris Stapleton scende alla #4 nella sua seconda settimana con 75,000 unità. Chiude la top 5 la soundtrack di Guardians of the Galaxy con 69,000 unità.
I Paramore conquistano il loro terzo album in top 10 con l'ultimo disco, After Laughter, raggiungendo la posizione numero 6 e accumulando 67,000 unità.
È il primo album che il gruppo pubblica dal 2013, quando arrivò in prima posizione con 106,000 copie vendute. La band aveva precedentemente occupato la #2 con il l'album di debutto Brand New Eyes nel 2009.
Drake scende dalla #5 alla #7 con More Life, accumulando 58,000 unità nella nona settimana in classifica, di cui le prime tre passate stabilmente alla #1.
Machine Gun Kelly debutta alla #8 con il nuovo album Bloom (57,000 unità) mentre chiudono la top 10 Divide di Ed Sheeran che perde tre posizioni e si ferma alla #9 e Bruno Mars alla #10 con 24K Magic (41,000 unità).