Billboard Hot 100: crollo terribile per Katy Perry e Selena Gomez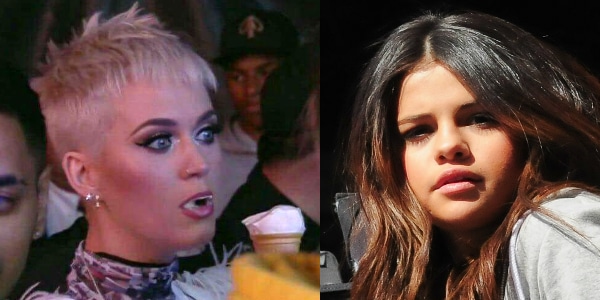 Quarta settimana di dominio incontrastato per Despacito che conquista ben 69.6 milioni di streams. Solo una canzone ha registrato un risultato più alto nella classifica streaming: si tratta di Harlem Shake di Baauer nel 2013 che è riuscita ad accumulare 103 milioni di streams in una sola settimana. Despacito ha conquistato quest'ottimo risultato sorpassando altre due canzoni di grandissimo successo: Humble di Kendrick Lamar (67.4 milioni) e Hello di Adele (61.6 milioni). Luis Fonsi e Daddy Yankee vendono ben 148.000 copie, rappresentando l'80% delle vendite nella classifica delle digital songs.
Bruno Mars rimane stabile alla #2 con That's What I Like, così come DJ Khaled che, nella quarta settimana alla #3 con I'm The One, vanta 75.000 copie vendute nella digital songs e 42.3 milioni di streams. Seguono Kendrick Lamar alla #4 con Humble e Shape Of You di Ed Sheeran alla #5. Continua dunque il record di Sheeran che mantiene il suo brano in top 5 per la ventunesima settimana consecutiva.
Ferma alla #6 Mask Off di Future che però mostra un incremento nelle vendite (34.000 copie) e nello streaming dove arriva a 43.3 milioni di ascolti. Seguono Stay di Zedd & Alessia Cara alla #7, Something Just Like This dei Chainsmokers & Coldplay alla #8 ed XO TOUR Llif3 di Lil Uzi Vert alla #9. Post Malone celebra la sua prima top 10 con Congratulations feat Quavo che nella sua 23esima settimana in classifica, sale di 3 posizioni ed arriva alla 10. Si tratta della prima top 10 per Post Malone mentre Quavo arriva a quota 3.
Post Malone celebra la sua prima top 10 con il singolo Congratulations ft. Quavo che nella sua ventitreesima settimana in classifica sale dalla #13 alla #10, registrando 30 milioni di streams e 37.000 copie vendute nelle digital songs. Si tratta del primo singolo in top 10 per Post Malone mentre è il terzo per Quavo, dopo Portland e I'm The One.
New entry in top 20: Redbone di Childish Gambino (22-17), Unforgettable di French Montana (23-18) featuring Swae Lee, Rolex di Ayo & Teo (31-20).
Raggiunge un nuovo peak anche Slow Hands di Niall Horan che passa dalla posizione #52 della scorsa settimana alla #33.
Scendono vertiginosamente Bad Liar di Selena Gomez dalla #27 alla #45 e Swish Swish di Katy Perry, che perde 32 posizioni e si ferma alla #78.