Billboard Hot 100: Drake è come Michael Jackson??? Sale Adele, Rihanna regna
Ormai non si può più parlare di Billboard Hot 100: sarebbe più corretto definirla "Drake Hot 100"
da settimane ormai non c'è nessuno in grado di contrastare il suo dominio. "One Dance" è per l'ottava settimana alla 1. La canzone guida la On-Demand Songs Chart con 19,1 mln di On-Demand Streams.
Nella streaming songs chart colleziona 21 mln di streams, in radio è a 157 mln di audience. Infine nelle vendite è a 78.000 downloads.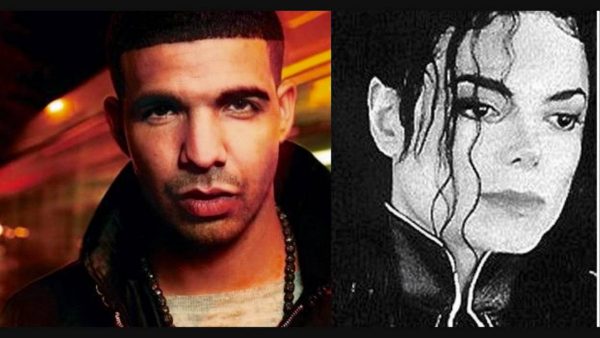 Anche questa settimana Drake si prende un record: da sette settimane consecutive guida sia la Hot 100 sia la BB200 eguagliando il record maschile di Michael Jackson ottenuto nel 1983 con l'album "Thriller" e il singolo "Billie Jean".
Il record assoluto è di Whitney Houston con 12 settimane (con "I Will Always Love You" tra i singoli e la soundtrack "The Bodyguard" tra gli album).
Anche i Beatles riuscirono a rimanere alla 1 per 12 settimane consecutive in entrambe le charts ma con 2 album (11 settimane per l'album "Meet The Beatles" e 1 per "The Beatles' Second Album".
Va comunque ricordato che con lo streaming di mezzo ottenere risultati del genere non è equiparabile. 
Justin Timberlake è alla 2 con "Can't Stop The Feeling" pur trascorrendo l'ottava settimana  alla 1 nelle vendite (107.000, -9%). Anche nelle radio la canzone è prima con 164 mln di audience, mentre viene penalizzata dallo streaming (11,3 mln).
Entra per la prima volta in top 3 "Don't Let Me Down" dei The Chainsmokers. Con 130 mln di audience, 14,8 mln di streams e 72.000 downloads il singolo sta dimostrando una pregevole costanza.
Nessuno può batterlo nello streaming (25,9 mln), ma questo non basta a "Panda" per non perdere il podio. Nella Rap Songs Chart il singolo è da 13 settimane alla 1.
Quinto posto confermato per Calvin Harris e Rihanna con "This Is What Your Came For", nelle radio ha raggiunto i 100 mln. Stazionaria alla 6 Sia con "Cheap Thrills": la canzone vola in radio con 101 mln (+20%) mentre nello streaming sale a 11,5 mln (+6%). Sia potrebbe superare Harris e Rihanna la prossima settimana.
Rihanna intanto è anche alla 7 con "Needed Me". Ottavo posto per "Don't Mind" di Kent Hones, al suo nuovo peak. Il brano è leader tra le canzoni rock per la quarta settimana. Scende alla 10 "Work From Home" delle Fifth Harmony. Il gruppo femminile può contare su "All In My Head" (Flex)", il nuovo singolo ft Fetty Wap sale dalla 78 alla 40.
Sale dalla 19 alla 13 "Send My Love ( To Your New Lover)"  di Adele, nuovo peak. Entra per la prima volta in top 15 la hit "H.O.L.Y." . Attenzione anche a Meghan Trainor che sale alla 16 con "Me Too" che intanto è in top 5 su iTunes US. Torniamo  a riparlare di Rihanna e Drake. Ritroviamo lui alla 19 con "Controlla", e poi di nuovo insieme alla 20 con "Work" e alla 27 con "Too Good". In mezzo alla 22 Drake è protagonista anche del featuring con DJ Khaled "For Free". Chiudiamo con Beyoncè che ritorna in top 20 con "Sorry".
1 – One Dance – Drake ft WizKid & Kyla
2- Can't Stop The Feeling – Justin Timberlake
3-   Don't Let Me Down – The Chainsmokers
4- Panda -Desiigner
5-  This Is What You Came For – Calvin Harris ft Rihanna
6- Cheap Thrills – Sia ft Sean Paul
7- – Needed Me – Rihanna
8- Don't Mind – Kent Jones
9- Ride Twenty One Pilots
10- Work From Home – Fifth Harmony ft Ty Dolla $ign Ride – Twenty One Pilots
11- I Took A Pill In Ibiza – Mike
12- Just Like Fire – Pink
13 Send My Love (To Your New Lover) – Adele
14-H.O.L.Y. – FloRida ft Georgia Line
15 7 Years – Lukas Graham
16-Me Too – Meghan Trainor
17 – Dangerous Woman – Ariana Grande
18- Heathens – Twenty One Pilots
19-  Controlla – Drake
20-Work – Rihanna ft Drake
21-Close – Nick Jonas ft Tove Lo
22- For Free – Dj Khaled ft Drake
23- Stressed Out – Twenty One Pilots
24-Let It Go – James Bay
25-Lost Boy – Ruth B
26- Sorry – Beyonce
27- Too Good – Drake ft Rihanna
28-Love Yourself – Justin Bieber
29-My House – Flo Rida
30-All The Way Up – Fate Joe, Remy Ma & Jay Z ft French Montana & Infared