Classifiche
Billboard Hot 100: Ed Sheeran torna alla 1, Zayn/Swift sul podio
Ed Sheeran torna alla 1 con il suo nuovo singolo Shape Of You. La canzone, grazie al video, è salita del 19% con 31,7 mln di streams. Anche nelle vendite sale a 115.000 downloads (+11%). Infine in radio vola a 116 mln di audience (+24%).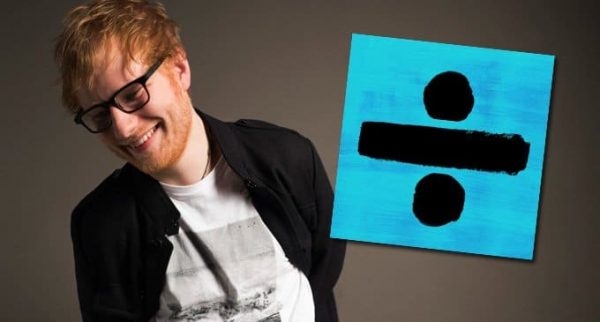 Deve accontentarsi del secondo posto Migos ft. Lil Uzi Vert con Bad And Boujee, dopo 3 settimane alla 1. Nello streaming è ancora saldamente prima con 50 mln di streams.  Nelle vendite invece è sempre sottotono con 43.000 downloads.
Continua l'ascesa di Zayn e Taylor Swift con I Don't Wanna Live Forever. Questa settimana il brano sale alla 3 frazie in particolare a un boom nelle vendite (137.000, +124%, anche grazie allo sconto a 0,69$). L'uscita del video ha portato ad un netto incremento nello streaming (25,7 mln, +58%). In radio è entrata in top 10.
Rimane alla 4 Machine Gun Kelly e Camila Cabelo con la loro Bad Things. La canzone mantiene sostanzialmente gli stessi valori nello streaming, radio e vendite. 27esima settimana in top 5 per Closer dei The Chainsmokers e Halsey. Il singolo ha così pareggiato i due brani con la maggior permanenza in top 5 (Uptown Funk e How Do I Live), riuscirà a a superarli la prossima settimana? Intanto i The Chainsmokers salgono alla 11 con Paris.
A diversi mesi dal debutto, i Maroon 5 con Kendrick Lamar raggiungono un nuovo peak alla 6 con Don't Wanna Know. In radio è prima da 8 settimane. The Weeknd è alla 7 con Starboy. Fake Love di Drake sale alla 8. Rae Sremmurd scendono alla 9 con Black Beatles. Infine alla 10 si conferma Scars To Your Beatiful di Alessia Cara.
Entrano in top 30 gli Inglesi: i Clean Bandit con Rockabye e James Arhur con Say You Won't Let Go.
ECCO LA TOP 20:
1-Shape Of You – Ed Sheeran
2-  Bad And Boujee – Migos ft Lil Uzi Vert
3-  I Don't Wanna Live Forever – ZAYN & Taylor Swift
4- Bad Things – Machine Gun Kelly ft Camila Cabello
5- Closer –  The Chainsmokers ft Halsey
6-  Don't Wanna Know – Maroon 5 ft Kendrick Lamar
7- Starboy – The Weeknd
8-  Fake Love – Drake
9-Black Beatles – Rae Sremmurd
10- Scars To Your Beautiful – Alessia Cara
11- Paris – The Chainsmokers
12- 24k Magic – Bruno Mars
13-  Side To Side – Ariana Grande ft Nicki Minaj
14- Love On The Brain – Rihanna
15 Bounce Back – Big Sean
16- I Feel It Coming – The Weeknd ft Daft Punk
17 – Caroline – Amine
18-  Let Me Love You – DJ Snake ft Justin Bieber
19- T-Shirt – Migos
20-  All Time low – John Bellion