Billboard Hot 100: "The Cure" sale, "Bon Appétit" sparisce, debutta Miley!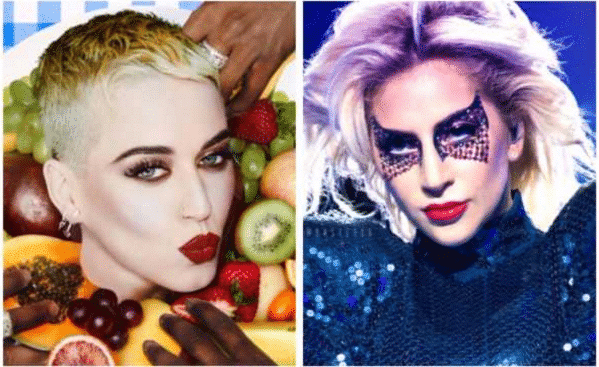 La hit di ha iniziato la sua scalata proprio grazie alla versione remix prodotta insieme al cantante canadese. Despacito raggiunge la vetta anche nella Streaming songs con 54.3 milioni di ascolti e nella digital songs dove vende 104 mila copie.
Si tratta della prima #1 per Luis Fonsi e Daddy Yankee mentre Justin Bieber arriva a quota 5 in due anni, dopo i successi di What Do You Mean?, Sorry, Love Yourself e Let Me Love You featuring Dj Snake.
That's What I Like di Bruno Mars rimane stabile in seconda posizione, dopo aver occupato la vetta per una settimana.
Lascia la 1 e scende alla 3 I'm The One di Dj Khaled, Justin Bieber, Quavo, Chance The Rapper & Lil Wayne.
La canzone retrocede alla 2 anche nella digital songs con 80 mila copie vendute e alla 3 nella streaming songs con 46 milioni di ascolti.
Alla 4 risale di una posizione rispetto la settimana scorsa Shape Of You di Ed Sheeran, mentre  chiude la top 5 Humble di Kendrick Lamar.
Scambio di posizioni anche tra Mask Off del rapper Future e Something Just Like This: la prima risale alla 6 mentre il brano dei Chainsmokers scende alla 7.
Alla 8 e alla 9 invece troviamo XO TOUR Llif3 di Lil Uzi Vert e Stay di Zedd e Alessia Cara in risalita rispettivamente di una e due posizioni. Chiude la top 10 iSpy di KYLE.
Arrivano buoni risultati anche per Congratulations di Post Malone che sale dalla 16 alla 12 e Sign Of The Times di Harry Styles che guadagna ben 10 posizioni e sale alla 18, complice anche l'uscita del suo primo album da solista.
Da segnalare inoltre Closer dei The Chainsmokers che resiste alla posizione 25 dopo oltre 40 settimane di permanenza nella chart e alcuni nuovi peak tra cui Slide di Calvin Harris (28) e Swalla di Jason Derulo (41).
Arrivati alla quarta settimana di permanenza in classifica, The Cure di Lady Gaga ritorna in top 50 (49) salendo di 6 posizioni rispetto alla settimana precedente. Che sia l'inizio di una nuova risalita come è accaduto poco tempo fa con Million Reasons? Sarebbe anche il momento di rilasciare il videoclip del nuovo singolo così da spingere The Cure ancora più in alto nella speranza che diventi una vera e propria Hit estiva.
Debutta alla 64, ma con solo mezza giornata di conteggio, Malibu di Miley Cyrus. La prossima settimana il brano dovrebbe molto probabilmente salire fino alla top 5.
È allarmante invece il dato che viene fuori dalla classifica per quanto riguarda il nuovo singolo di Katy Perry: Bon Appétit infatti è sparito completamente dalla top 100 dopo il debutto flop della settimana scorsa alla posizione 76. Buoni risultati finora non sono arrivati; che sia giunto già il momento di puntare le speranze sul prossimo singolo??