Billboard Hot 100: Zayn e Taylor Swift debuttano in top 10
Rae Sremmurd con Gucci Mane sono sempre alla 1 grazie a "Black Beatles"
La canzone è la regina dello streaming con 32.7 mln di streams mentre in radio sale a 92 mln (+6%). Nelle vendite è a 61.000 downloads. Al secondo posto si conferma "Starboy" di The Weeknd ft Daft Punk. Con 25,6 mln di streams, 113 mln in radio e 58.000 downloads, il brano è ancora in corsa per raggiungere la vetta nonostante siano passati mesi dal debutto.
I The Chainsmokers non si schiodano dal podio con "Closer", la mega-hit è ancora a 125 mln in radio e quasi 20 mln di streams.  Quarto posto per "24K Magic" di Bruno Mars. Rimane alla 5 il duetto "Side To Side" tra Ariana Grande e Nicki Minaj.
Alla 6 arriva la super-novità della settimana. Zayn e Taylor Swift debuttano con il singolo "I Don't Wanna Live Forever". Nelle vendite debutta alla 1 con 188.000 downloads. Per Taylor Swift  si tratta dell'11esima No.1 nella Digital Songs Chart. In radio ha debuttato alla 39. Il brano è stato reso disponibile su Spotify il 16 dicembre, l'effetto lo vedremo la prossima settimana.
Taylor Swift ottiene la 70esima Hot 100 Hit, pareggiando Nicki Minaj che l'aveva recentemente superata. Entrambe le cantanti distano solo 3 brani dalla leader femminile di sempre, Aretha Franklin con 73 brani. Per Taylor è anche il 20esimo brano  in top 10 (sesta donna di sempre).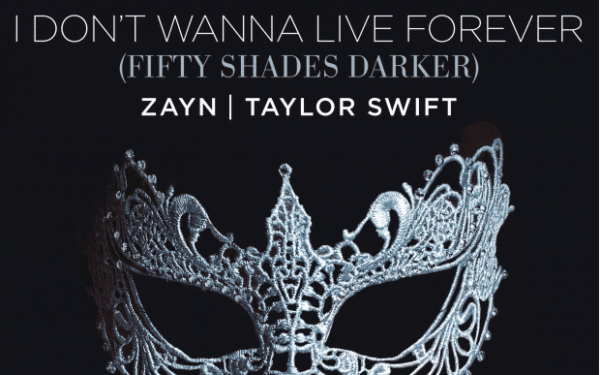 Altro debutto boom alla 7: J. Cole con "Deja Vu". Per il rapper è la best position in carriera. Nello streaming è secondo con 26,9 mln di streams. Nella On-demand songs chart ha ottenuto 26,9 mln di on-demand streamsTutti i 10 brani dell'album "4 Your Eyez Only" hanno debuttato nella Billboard Hot 100 di questa settimana.
Retrocede alla 8 "Juju On that Beat (TZ Anthem)" di Zay Hilfigerrr e Zayion McCall. "Let Me Love You" scende alla 9. Chiude la top 10 "Don't Wanna Know" dei Maroon 5. Non sorprende che il brano sia in vetta alle radio con 126 mln di audience (+6%).
1-Black Beatles – Rae Sremmurd ft Gucci Mane
2-  Starboy – The Weeknd
3-  Closer – The Chainsmokers ft Halsey
4- 24K Magic – Bruno Mars
5- Side To Side – Ariana Grande ft Nicki Minaj
6-  I Don't Wanna Live Forever – Zayn & Taylor Swift
7-  Deja Vu – J. Cole
8- Juju On that Beat (TZ Anthem) – Zay Hilfigerrr e Zayion McCall
9- Let Me Love You – DJ Snake ft Justin Bieber
10-  Don't Wanna Know – Maroon 5