AGGIORNAMENTO:
Si sta delineando la line-up di artisti che tra tre settimane saliranno sul palco della cerimonia dei Billboard Music Awards. Per ora sono state annunciate le performances di: Drake, Camila Cabello (con il suo primo singolo), Nicki Minaj, Bruno Mars, Lorde, John Legend, Céline Dion, Florida Georgia Line, Ed Sheeran, Imagine Dragons, Halsey, The Chainsmokers, Sam Hunt.
Nessuna traccia per ora di Katy Perry, Lady Gaga, ma secondo lo show ci saranno altri ospiti a sorpresa!
---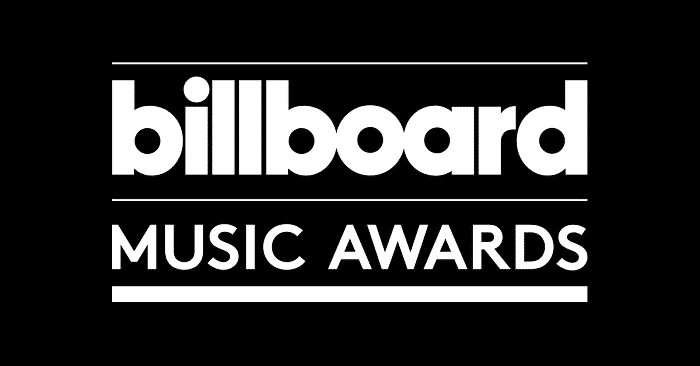 Il prossimo 21 maggio andrà in scena un'altra cerimonia di premiazione dedicata alla musica, i Billboard Music Awards, sponsorizzati ovviamente dalla rivista Billboard.
Per quanto riguarda l'edizione di quest'anno comandano incontrastati Drake e i The Chainsmokers che, con 22 nominations a testa, hanno superato ogni record precedente. Il duo ed il canadese si contenderanno, tra le altre categorie, Top Male Artist e Top Billboard 200 Artist. Dopo di loro i più considerati (ricordiamo che i BMAs sono assegnati in base alle vendite, non da una giuria di qualità) sono i Twenty One Pilots (17),  Rihanna (14), The Weeknd (13) e Beyoncé (8).
La cerimonia andrà in onda come anticipato il 21 maggio alla T-Mobile Arena di Las Vegas. A seguire le categorie principali con annessi nominati, per la lista completa cliccate QUI.
Top Artist:
Adele
Beyonce
Justin Bieber
The Chainsmokers
Drake
Ariana Grande
Shawn Mendes
Rihanna
Twenty One Pilots
The Weeknd
Top New Artist:
Alessia Cara
Desiigner
Lil Uzi Vert
Lukas Graham
Zayn
Billboard Chart Achievement Award Presented by Xfinity:
Luke Bryan
Nicki Minaj
The Chainsmokers
The Weeknd
Twenty One Pilots
Top Male Artist:
Justin Bieber
Drake
Future
Shawn Mendes
The Weeknd
Top Female Artist:
Adele
Beyonce
Ariana Grande
Rihanna
Sia
Top Duo/Group:
The Chainsmokers
Coldplay
Florida Georgia Line
Guns N' Roses
Twenty One Pilots
Top Billboard 200 Artist:
Beyonce
Drake
Prince
Twenty One Pilots
The Weeknd
Top Hot 100 Artist:
The Chainsmokers
Drake
Rihanna
Twenty One Pilots
The Weeknd
Top Song Sales Artist:
The Chainsmokers
Drake
Prince
Justin Timberlake
Twenty One Pilots
Top Radio Songs Artist:
Justin Bieber
The Chainsmokers
Drake
Rihanna
Twenty One Pilots
Top Streaming Songs Artist:
The Chainsmokers
Desiigner
Drake
Rihanna
Twenty One Pilots
Top Social Artist:
Justin Bieber
BTS
Selena Gomez
Ariana Grande
Shawn Mendes
Top Touring Artist:
Justin Bieber
Beyonce
Coldplay
Guns N' Roses
Bruce Springsteen & The E Street Band
Top R&B Artist:
Beyonce
Bruno Mars
Frank Ocean
Rihanna
The Weeknd
Top R&B Tour:
Beyonce
Lionel Richie
Rihanna
Top Rap Artist:
J. Cole
Desiigner
Drake
Future
Rae Sremmurd
Top Rap Tour
Drake
Future
Kanye West
Top Rock Artist:
Coldplay
The Lumineers
Metallica
Twenty One Pilots
X Ambassadors
Top Rock Tour:
Coldplay
Guns N' Roses
Bruce Springsteen & The E Street Band
Top Latin Artist:
J Balvin
Juan Gabriel
Los Plebes Del Rancho De Ariel Camacho
Maluma
Nicky Jam
Top Dance/Electronic Artist:
The Chainsmokers
Calvin Harris
Major Lazer
DJ Snake
Lindsey Stirling
Top Billboard 200 Album:
Beyonce, Lemonade
Drake, Views
Rihanna, Anti
Twenty One Pilots, Blurryface
The Weeknd, Starboy
Top Soundtrack/Cast Album:
Hamilton: An American Musical
Moana
Purple Rain
Suicide Squad: The Album
Trolls
Top R&B Album:
Beyonce, Lemonade
Bruno Mars, 24K Magic
Frank Ocean, Blonde
Rihanna, Anti
The Weeknd, Starboy
Top Rap Album:
J. Cole, 4 Your Eyez Only
Drake, Views
Kevin Gates, Isla
DJ Khaled, Major Key
A Tribe Called Quest, We Got It From Here…Thank You For Your Service
Top Rock Album:
The Lumineers, Cleopatra
Metallica, Hardwired…To Self Destruct
Radiohead, A Moon Shaped Pool
Red Hot Chili Peppers, The Getaway
Twenty One Pilots, Blurryface
Top Latin Album:
J Balvin, Energia
CNCO, Primera Cita
Juan Gabriel, Los Duo 2
Juan Gabriel, Vestido De Etiqueta: Por Eduardo Magallanes
Los Plebes del Rancho de Ariel Camacho, Recuerden Mi Estilo
Top Dance/Electronic Album:
The Chainsmokers, Bouquet
The Chainsmokers, Collage 
Flume, Skin
Kygo, Cloud Nine
Lindsey Stirling, Brave Enough
Top Hot 100 Song:
The Chainsmokers Featuring Halsey, "Closer"
The Chainsmokers Featuring Daya, "Don't Let Me Down"
Drake Featuring WizKid & Kyla, "One Dance"
Justin Timberlake, "Can't Stop The Feeling!"
Twenty One Pilots, "Heathens"
Top Selling Song:
The Chainsmokers Featuring Halsey, "Closer"
The Chainsmokers Featuring Daya, "Don't Let Me Down"
Drake Featuring, WizKid & Kyla "One Dance"
Justin Timberlake, "Can't Stop The Feeling!"
Twenty One Pilots, "Heathens"
Top Radio Song:
The Chainsmokers Featuring Halsey, "Closer"
The Chainsmokers Featuring Daya, "Don't Let Me Down"
Drake Featuring WizKid & Kyla, "One Dance"
Sia Featuring Sean Paul, "Cheap Thrills"
Justin Timberlake, "Can't Stop The Feeling!"
Top Streaming Song (Audio):
The Chainsmokers Featuring Halsey, "Closer"
Drake Featuring WizKid & Kyla, "One Dance"
D.R.A.M. Featuring Lil Yachty, "Broccoli"
Rihanna, "Needed Me"
The Weeknd Featuring Daft Punk, "Starboy"
Top Streaming Song (Video):
The Chainsmokers Featuring Halsey, "Closer"
Desiigner, "Panda"
Zay Hilfigerr & Zayion McCall, "JuJu On That Beat (TZ Anthem)
Rae Sremmurd Featuring Gucci Mane, "Black Beatles"
Twenty One Pilots, "Heathens"
Top Collaboration:
The Chainsmokers Featuring Halsey, "Closer"
The Chainsmokers Featuring Daya, "Don't Let Me Down"
Drake Featuring WizKid & Kyla, "One Dance"
Sia Featuring Sean Paul, "Cheap Thrills"
The Weeknd Featuring Daft Punk, "Starboy"
Top R&B Song:
Drake Featuring WizKid & Kyla, "One Dance"
Bruno Mars, "24K Magic"
Rihanna, "Needed Me"
Rihanna Featuring Drake, "Work"
The Weeknd Featuring Daft Punk, "Starboy"
Top R&B Collaboration:
Drake Featuring WizKid & Kyla, "One Dance"
PARTYNEXTDOOR Featuring Drake, "Come And See Me"
Rihanna Featuring Drake, "Work"
The Weeknd Featuring Daft Punk "I Feel It Coming"
The Weeknd Featuring Daft Punk, "Starboy"
Top Rap Song:
Desiigner, "Panda"
Drake, "Fake Love"
D.R.A.M. Featuring Lil Yachty, "Broccoli"
Migos Featuring Lil Uzi Vert, "Bad And Boujee"
Rae Sremmurd Featuring Gucci Mane, "Black Beatles"
Top Rap Collaboration:
D.R.A.M. Featuring Lil Yachty, "Broccoli"
Zay Hilfigerr & Zayion McCall, "JuJu On That Beat (TZ Anthem)
Machine Gun Kelly & Camila Cabello, "Bad Things"
Migos Featuring Lil Uzi Vert, "Bad and Boujee"
Rae Sremmurd Featuring Gucci Mane, "Black Beatles"
Top Dance/Electronic Song:
The Chainsmokers Featuring Halsey, "Closer"
The Chainsmokers Featuring Daya, "Don't Let Me Down"
Calvin Harris Featuring Rihanna, "This Is What You Came For"
Major Lazer Featuring Justin Bieber & MO, "Cold Water"
DJ Snake Featuring Justin Bieber, "Let Me Love You"
Top Rock Song:
Lil Wayne, Wiz Khalifa & Imagine Dragons with Logic & Ty Dolla $ign Featuring X Ambassadors, "Sucker For Pain"
Twenty One Pilots, "Heathens"
Twenty One Pilots, "Ride"
Twenty One Pilots, "Stressed Out"
X Ambassadors, "Unsteady"
Top Latin Song:
Daddy Yankee, "Shaky Shaky"
Enrique Iglesias Featuring Wisin, "Duele El Corazon"
Nicky Jam, "Hasta El Amanecer"
Shakira Featuring Maluma, "Chantaje"
Carlos Vives & Shakira, "La Bicicleta"