Blake Shelton ft Gwen Stefani – Go Ahead and Break My Heart| live The Voice
Gwen Stefani si sta dando molto da fare ultimamente, e con l'ingresso della sua Used To Love You in Hot 100, sembrerebbe intenzionata a battere il ferro finchè è caldo. Molto spesso, quando due artisti si fidanzano, essi si influenzano tra di loro anche per quanto riguarda la musica. Abbiamo visto decine e decine di coppie di cantanti proporre un duetto, così come molte coppie costituite da un cantante ed un producer ci hanno regalato singoli cantati da uno e prodotti dall'altro. A volte questo può dar vita a discordie mortali per la coppia (basti pensare a Ciara e Future…), ma altre volte il risultato si rivela meraviglioso.
Proprio ieri vi abbiamo annunciato la nascita di una nuova coppia nel musicbiz: quella formata dal cantante country Blake Shelton e dalla iconica popstar (e leader dei No Doubt) Gwen Stefani. La scintilla è scoccata sul set di The Voice USA, talent al quale lavorano entrambi in qualità di giudici, il tutto a pochi mesi dai rispettivi divorzi dei due artisti.
Ebbene, se Shelton ha già duettato con tutte le altri giurate donne che lo hanno affiancato (Christina Aguilera in "Just a Fool" e Shakira in "Medicine", entrambe due delle tracce più valide nella discografia recente delle popstar), poteva forse lasciarsi scappare la collaborazione con colei che è ormai diventata la sua dolce metà? Ovviamente no.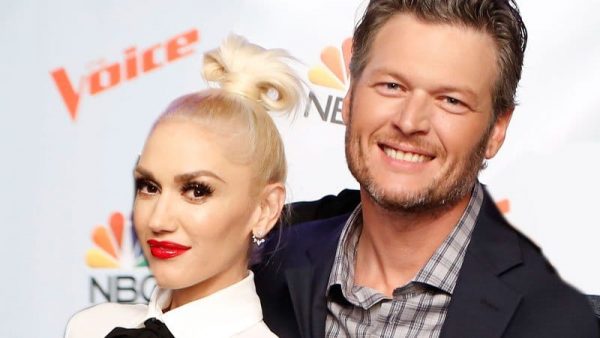 Stando a quanto dichiarato in queste ore, i due artisti stanno scrivendo a 4 mani una ballad country, insomma un tipo di brano "solito" per Blake ma un assoluta novità per l'interprete di "Hollaback Girl", la quale per quanto abbia sperimentato e cambiato generi nel corso della sua carriera non si è mai spinta verso questa determinata direzione musicale.
---
Confermato il titolo del pezzo! La traccia si intitolerà "Go Ahead ad Break My Heart" e sarà inclusa nel nuovo album di Blake.
Rilasciata quest'oggi, la canzone è una power ballad country-pop in piena regola, un duetto emozionante che unisce al meglio i due bellissimi timbri degli artisti. Una conferma per Blake ed un buon esperimento per Gwen: a nostro avviso le caratteristiche perché diventi una hit in USA ci sono tutte.

La coppia ha promosso il brano con una performance a The Voice: