Blake Shelton nell'occhio del ciclone. E' omofobo e razzista?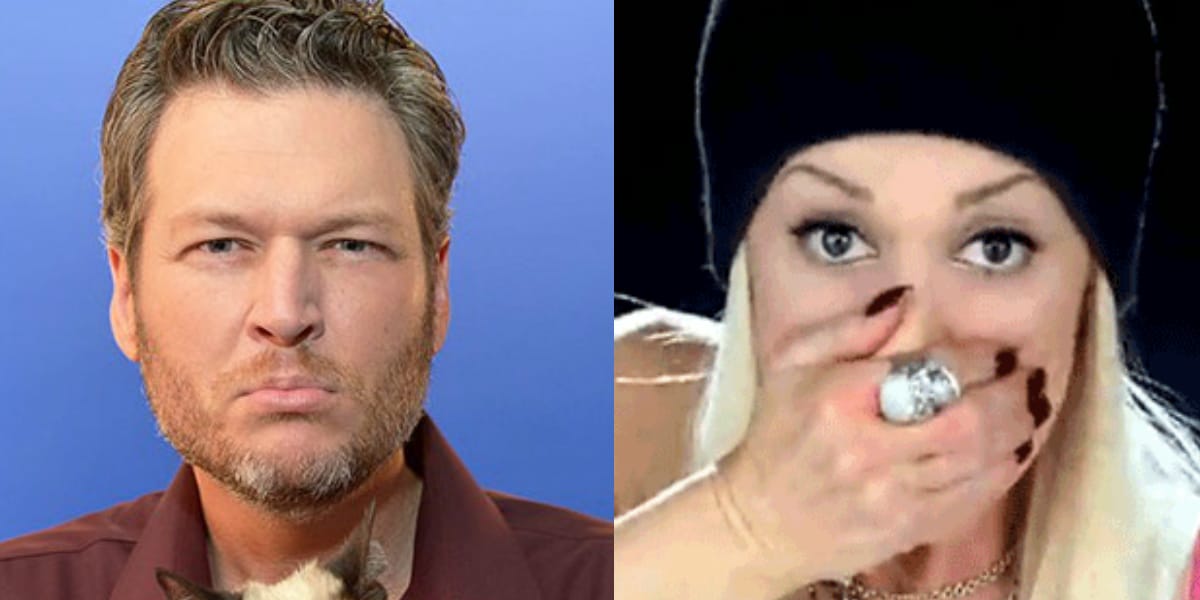 Blake Shelton è oggi una delle personalità più rilevanti della musica country nonché un volto molto noto della televisione statunitense dal momento che, ormai da cinque anni, fa parte della giuria del talent show The Voice, programma nel quale ha anche conosciuto la sua attuale fidanzata, Gwen Stefani (QUI per il loro duetto live).
In questi giorni il cantante si trova con i riflettori puntati addosso per una vicenda che sicuramente non gli fa onore, degli scheletri nell'armadio che, inspiegabilmente, sono usciti con un bel po' di anni di ritardo.
Se siete attivi su twitter avrete sicuramente visto la bufera che ha travolto Shelton a seguito della "riesumazione" di alcuni suoi vecchi tweet che molta gente (tanti suoi fans in primis) ha additato giustamente come ignoranti, maschilisti, omofobi e razzisti.
Non è assolutamente chiaro come mai certi messaggi abbiano creato scandalo ed indignazione solo ora e tanto meno chi abbia deciso di ripescarli, sta di fatto che il popolo del web ha reagito in maniera molto severa contro la star.
Purtroppo per lui i tweet "compromettenti" non sono uno/due da poter dire che si è trattato di un episodio isolato, anzi, sono più di una decina e sembrerebbero mostrare una sua poca tolleranza verso gli stranieri ed uno strano umorismo nei confronti degli omosessuali, motivo per cui è stato accusato di omofobia.
Uno dei tweet maggiormente razzisti dice:
"Vorrei che la testa di c***o nella camera adiacente o stesse zitto o imparasse l'inglese così almeno capirei cosa sta pianificando di bombardare"
E ancora:
"Se non avete notato che Richard Simmons è gay, non avete notato le tette di Katy Perry"

"Aspettando in piedi in un bar di L.A. parlavo con l'uomo davanti a me. Ha ordinato un latte al caramello. Non avrei mai detto che fosse gay"

"Credo che il barista di ieri sera mi abbia messo un po' di quella droga da stupro nel drink….Oh mio Dio! Ed era anche cosììììì carino…."

Questi sono alcuni degli esempi, mentre nelle immagini sottostanti trovate tutti i messaggi incriminati.
Here are Some more extremely homophobic tweets by @BlakeShelton . He's disgusting. pic.twitter.com/Qo8UwXQfqF

— THE MUSIC TEA (@MusicFactsTea) August 13, 2016
And here are some of @BlakeShelton 's extremely offensive disgusting tweets about women. pic.twitter.com/FARq8QdqIP

— THE MUSIC TEA (@MusicFactsTea) August 13, 2016
#Throwback to some of @BlakeShelton 's homophobic tweets poking fun at and insulting gay men. pic.twitter.com/pOPKFscqnH

— THE MUSIC TEA (@MusicFactsTea) August 13, 2016
#blakesheltonisoverparty Y I K E S pic.twitter.com/dRrrSF2k5n

— gregorian chanter & mongolian throat singer🍑 (@rhea_xcx) August 13, 2016
Dopo che il caos era ormai scoppiato Blake non ha potuto far altro che accusare il colpo, cancellare i tweet (anche se troppo tardi), scusarsi e giustificarsi per la brutta figura fatta:
"Tutti sanno che la commedia è stata una parte importante della mia carriera. Ma chi mi conosce sa bene che io non tollero nessuna forma d'odio. Il mio umorismo può essersi rivelato inopportuno ed immaturo? Sì. Pieno di odio? Mai! Ovviamente mi scuso tantissimo con chiunque si sia sentito offeso da quello che ho scritto".
Diciamo che sarebbe stato meglio scusarsi e basta, senza tirar fuori la carta dell'ironia, che sincerante non è un'attenuante valida a rendere meno gravi certi messaggi.
Vedremo se l'immagine di Shelton risentirà di questa vicenda, secondo voi sarà così o la gente avrà già dimenticato tutto?