Britney Spears 5 canzoni da scoprire
Vi riproponiamo una nostra lista dedicata a Britney Spears, ecco 5 perle dalla sua discografia! 
Da lolita del Pop, Britney Spears si è trasformata nella principessa, ed è ancora oggi una delle Popstar più iconiche e seguite del pianeta musicale, nonostante l'arrivo di Katy Perry, Lady Gaga e Rihanna, giusto per citarne alcune! Britney Spears si è sempre avvalsa di collaboratori di prim'ordine, proprio per questo nei suoi lavori possiamo trovare dei brani eccellenti anche senza contare i singoli!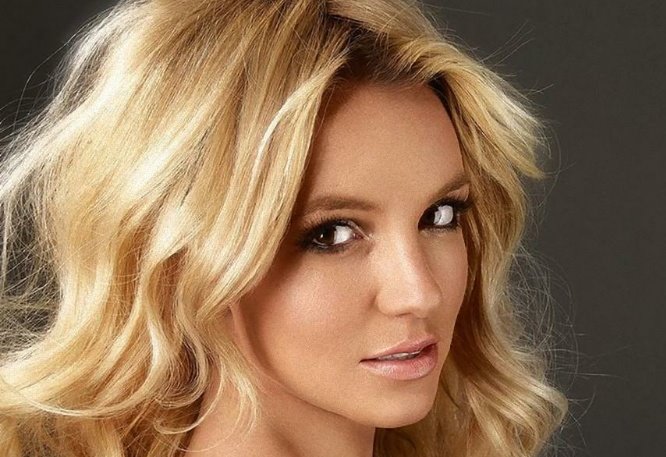 "What U See (Is What U Get)" dal secondo album "Oops… I Did It Again" che a livello globale riuscì a vendere più di 24 milioni di copie! Questo album era altissima concentrazione di puro Pop, e questo periodo di fine anni '90 lo ricordo con grandissima malinconia! Da questo album avrei estratto praticamente il 90% delle canzoni come singoli, compresa questa stupenda produzione svedese di Magnusson, Kreuger e Rami. Una uptempo Pop ritmata, dove Britney dichiara di non essere disposta a cambiare…! Scende la lacrima quando si ascolta dopo questo pezzo qualche brano dell'ultimo album…! .. Baby What U See is What U Get…
"What It's Like To Be Me" dal terzo disco "Britney"! Anche qua scegliere una canzone valida del progetto è stato facilissimo! Pronta da ballare questa collaborazione con l'ex storico di Britney: Justin Timberlake, che aveva scritto il brano a quattro mani con Wade J. Robson! Il beat e la voce sono quelle arrabbiate e cattive d'ispirazione Jacksoniana, ed è un vero peccato che non sia diventato un effettivo duetto tra i due, con tanto di video! Impossibile non farsi venire in mente una coreo per questa track.
"Showdown" dal quarto disco della princess "In The Zone"! Benché abbia collaborato con Madonna nel disco, proprio con questo album cominciò a scricchiolare lo stra-potere di Britney Spears nelle charts. Nonostante ciò, "In The Zone" ed il relativo Tour, ci portavano un'immagine più dannata e controversa della "lolita" che avevamo imparato a conoscere. Ed io ho amato questo disco. Prodotta da due grandi come Bloodshy & Avant, la track ha un beat velenoso e delle lyrics che lasciano ben poco all'immaginazione, lei si pone in maniera diversa, come predatrice tra camera da letto e dancefloor. Anche qua.. non si riesce a stare fermi…
"Get Back", una bonus track dal disco più controverso di Britney Spears "Blackout". Era un periodo veramente pesante per Britney quello della "Blackout" Era, l'immagine ovattata lasciava spazio ad una ragazza divorata dal gossip e dal musicbiz, con tutti i contraccolpi del caso. Eppure come spesso succede, gli album più emblematici e grandiosi, saltano fuori da momenti bui. Proprio il caso di "Blackout", un disco che ai primi ascolti poteva sembrare il peggiore della sua carriera, ma che riascoltandolo diventava una sorta di grosso capolavoro del Pop moderno! Le polemiche avevano intaccato le vendite e la promozione di questo pezzo d'arte Pop, che contava su produzioni solidissime ed originali. "Get Back" doveva essere il primo singolo del disco, ma venne sostituito da "Gimme More". La produzione era curata da Danja, ed il beat ipnotico, veloce e pestato era pura goduria, fuori dagli schemi, con uno slow down del beat pauroso a minuto 2:52, che ancora oggi mi procura orgasmi multipli…! Fenomenale
"Shattered Glass" dal quinto disco di Britney "Circus". Dopo il picco di genio produttivo di "Blackout" era veramente difficile riportare sul piatto un disco con la stessa consistenza. "Circus" era meno coraggioso come progetto, ma nonostante ciò era ancora un disco di Britney che valeva la pena gustarsi. "Shattered Glass" è una uptempo Pop prodotta dai visionari Dr.Luke e Benny Blanco, troppo corta per essere rilasciata come singolo probabilmente!
Veramente tantissimi i brani che avremmo potuto mettere in questa selection di non-album tracks di Britney Spears. Vi ricordiamo comunque che si tratta solo della "prima parte" e che ci occuperemo ancora di lei!
Britney ha per molti anni ha avuto dalla sua una scelta incredibile di produttori con cui lavorare, ed è per questo motivo che nei suoi album possiamo ritrovare del materiale Pop pregiatissimo. Questo viaggio, forse perché collegato a molti ricordi, mi ha personalmente toccato parecchio, rimane il rammarico che l'ultimo disco di Britney "Britney Jean" nulla ha a che vedere con questi dischi del suo glorioso passato…
Voi cosa ne dite? Quale tra queste 5 è la vostra preferita?