Britney Spears & Bruno Mars headliners del GP di Austin!
Il Gran Premio di Formula 1 ad ottobre farà tappa ad Austin, Texas. Dopo Taylor Swift, due nomi d'eccezione sono stati invitati a chiudere l'evento!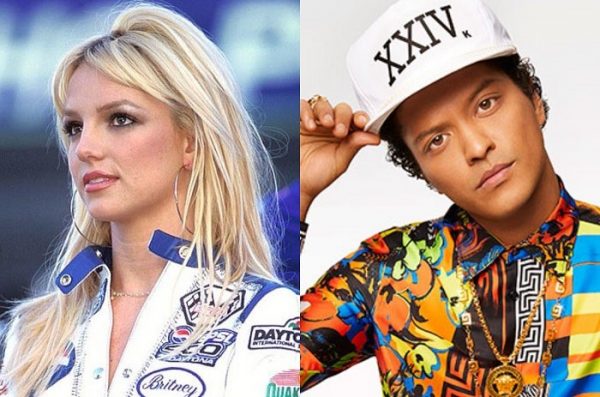 Poco fa gli account ufficiali della Formula 1 hanno annunciato i grandi ospiti che si occuperanno di animare musicalmente il weekend automobilistico del GP di Austin, Texas, il prossimo 20-21 ottobre!
Quest'anno gli organizzatori hanno voluto fare le cose alla grandissima, chiamando non una ma due grandi superstar! Si tratta ovviamente di Britney Spears e Bruno Mars, a cui toccherà quindi organizzare uno spettacolo all'altezza dei loro nomi. Nello specifico, Mars salirà sul palco sabato 20 mentre la Spears avrà l'onore di chiudere definitivamente il weekend sportivo domenica 21.
Il fondatore del Gran Premio, Bobby Epstein, a proposito ha dichiarato:
"Siamo felici di dare il benvenuto a Bruno Mars e Britney Spears al gran premio degli Stati Uniti di quest'anno. Il pinnacolo degli sport a motori, due superstar globali della musica e tutto l'intrattenimento che arriva con il GP di Formula 1 definisce il weekend come la più grande celebrazione sportiva dell'anno. Siamo orgogliosi di ospitare un fine settimana così incredibile per i fans delle corse e anche per quelli della musica"
There will be track records on and off the circuit at this year's #USGP@BrunoMars: 27 Grammy nominations@britneyspears: 100+ Million records sold

Both will be performing at @COTA this October 🙌 https://t.co/yEPFIrO16Z

— Formula 1 (@F1) 25 aprile 2018
Dopo Taylor Swift (2016) e Justin Timberlake (2017) il Gran Premio di Austin avrà ben due headliners. I biglietti per gli eventi saranno disponibili a partire da questo venerdì sul sito ufficiale della gara. 
L'anno scorso il pubblico ha quasi raggiunto quota 300.000, dunque si prospetta una grandissima vetrina per Britney Spears e Bruno Mars, abituati alle grandi occasioni ma nuovi a questo evento.