Calvin Harris ritratta sugli album: "Non è vero, dico solo roba a caso"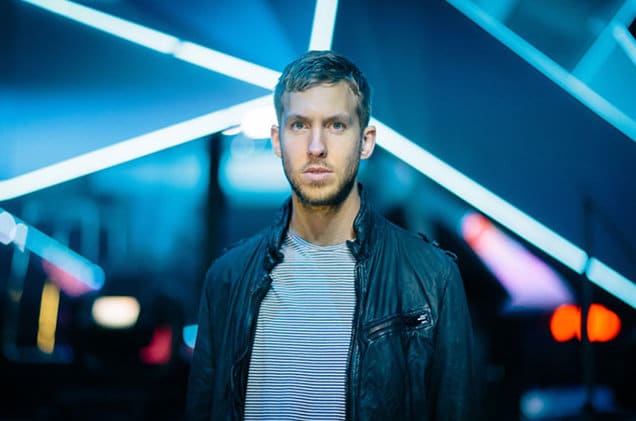 NOVITA': Aggiornamento a fine post!
Grandi novità in arrivo per i fan del popolarissimo Calvin Harris! Il DJ britannico, che ha catturato le radio e i club di tutto il mondo nella stagione estiva con la sua This Is What You Came For, realizzata con la cantante e amica Rihanna e co-scritta assieme all'ex-fidanzata Taylor Swift (che pochi giorni fa ha cantato la hit durante una sfilata di moda), sta per tornare alla conquista delle chart con un nuovo singolo, My Way, in uscita questo venerdì (scopri QUI tutti i dettagli) e apparentemente dedicata alla cantante di Blank Space. Tuttavia, al di là del rilascio di questo nuovo brano, Calvin ha deciso di dare un taglio netto non soltanto a livello personale, ma anche a livello artistico, comunicando al tabloid inglese The Sun il suo progetto futuro della sua carriera musicale, che, a quanto pare, vedrà un cambiamento davvero drastico.
Stando a quanto dichiarato dal DJ, Motion, quarto lavoro discografico di Harris (da cui ha estratto le grandi hit Summer, Blame e Outside), rimarrà senza avere un seguito. Calvin, infatti, sembra soltanto propenso per il futuro a rilasciare nuova musica attraverso singoli, che in effetti oggi si sono trasformati da meri strumenti di promozione (pensiamo solo agli anni '80 e '90, dove i brani rilasciati servivano quasi esclusivamente da trampolino di lancio per il nuovo album di un cantante) a fulcro della produzione musicale di qualsiasi artista, decretandone la fama e il successo. Una fonte su Harris ha dichiarato al quotidiano britannico:
"Calvin ha sempre precorso i tempi, e crede che soltanto rilasciare singoli sia il modo per andare avanti. Gli album non vendono più come una volta e gli artisti guardano allo streaming come al futuro. Gli album fanno perdere tempo e bloccano gli artisti in certi periodi piuttosto che avere una presenza continua nelle classifiche. Calvin è uno degli artisti con più stream al mondo, ha senso perciò sfruttare questo successo".
Queste dichiarazioni ci spiazzano un po': se tutto sommato per un artista prettamente Dance questa strategia è sicuramente delle più congeniali (visto che il pubblico di tale genere difficilmente si sofferma su un album intero ma preferisce il consumo immediato di una hit), d'altro canto dispiace vedere più un musicista non pubblicare più album (e quindi, magari, non dedicarsi neanche alla maturazione e ad una profonda evoluzione del proprio sound) per dover sfornare soltanto singoli che possano esplodere nelle chart e che, perciò, debbano rispondere solo a canoni di appetibilità e commerciabilità per il grande pubblico.
Cosa ne pensate di questa notizia?
Aggiornamento: stando ora a una nuova conferma di Calvin Harris in un'intervista rilasciata per la stazione radiofonica Kiss FM in occasione dell'uscita del nuovo singolo My Way, il DJ britannico non avrebbe mai detto niente del genere di recente. Queste dichiarazioni, infatti, sembrerebbero vicine a voci diffuse dallo stesso Calvin nel 2011, ma, a causa di ciò che è stato riportato dal tabloid britannico The Sun, Harris si è scusato, dicendo che spesso dice solo roba convinto che alle persone non interessi. Ecco qui il video dell'intervista.