Calvin Harris e One Republic: la collabo è un FAKE! Parlano i One Republic…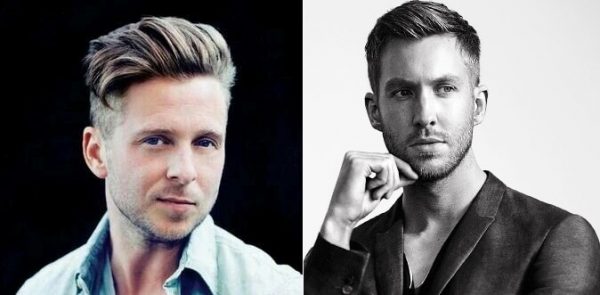 Nonostante dopo l'incidente automobilistico avuto qualche giorno fa siano state annullate diverse esibizioni e non ci sia stato comunicato granché né da parte del diretto interessato né dalla sua ragazza Taylor Swift, il DJ e produttore britannico Calvin Harris continua a farci ascoltare musica estratta dal suo prossimo album. Il disco, che come sapete è trainato dal duetto con Rihanna "This Is What You Came For", brano che non è ancora esploso mondialmente ma sta ottenendo risultati ottimi in USA e UK, i mercati in cui i due sono più forti.
Questo nuovo brano contiene ancora una volta un featuing artist importante, ossia la band dei One Republic, capitana dal cantautore Ryan Tedder. Il brano si intitola "Walking on the Sun" e, per adesso, possiamo catalogarlo come semplice singolo promozionale. Una simile collaborazione non ci sorprende dato che con il loro ultimo singolo "Wherever You Go" i ragazzi si sono avvicinati abbastanza a questo stesso stile, che in passato era stato trattato raramente da Ryan, quasi esclusivamente nei brani da lui scritti per Demi Lovato (anche lei a lungo ha fatto dance solo insieme a lui).
Per quanto riguarda la traccia in questione, si tratta di una potente up tempo da club con un ritmo invasivo e tutto da ballare, una canzone in cui lo stile di Calvin sovrasta completamente quello di Ryan e compagni, al punto che ci chiediamo come mai sia stata accreditata l'intera band e non solo Ryan. La voce del cantautore viene modificata pesantemente in maniera tale da risultare più adatta alla base, la quale in alcuni punti si rivela davvero ben fatta e tradisce un lavoro di produzione abbastanza ingente.
Il brano è sicuramente molto buono, con una produzione migliore di tante altre recenti di Calvin, ma a noi la voce di Calvin in questo contesto sembra abbastanza sprecata: va bene aggiungere qualche filtro di tanto in tanto, ma mascherare così tanto ci sembra eccessivo. Voi che ne pensate invece di questa  Walking on the Sun? La preferite al nuovo singolo dei One Republic?

---
Come alcuni commentatori ci facevano notare, noi come tanti altri blogger in tutto il mondo con questa traccia abbiamo preso un granchio: la traccia NON è una vera collabo fra Calvin e One Republic, ed a questo punto potrebbe tranquillamente darsi che neanche la produzione sia di Harris, il che del resto spiegherebbe come mai dopo tante produzioni così così solo adesso l'artista avesse rilasciato una traccia così ben fatta e con un lavoro di produzione così certosino dietro.
FYI to whoever leaked the "@CalvinHarris featuring OneRepublic" song- It ain't me singing. Would gladly collab in the future but it's fake

— OneRepublic (@OneRepublic) May 31, 2016