Canzoni Tormentone Estate 2015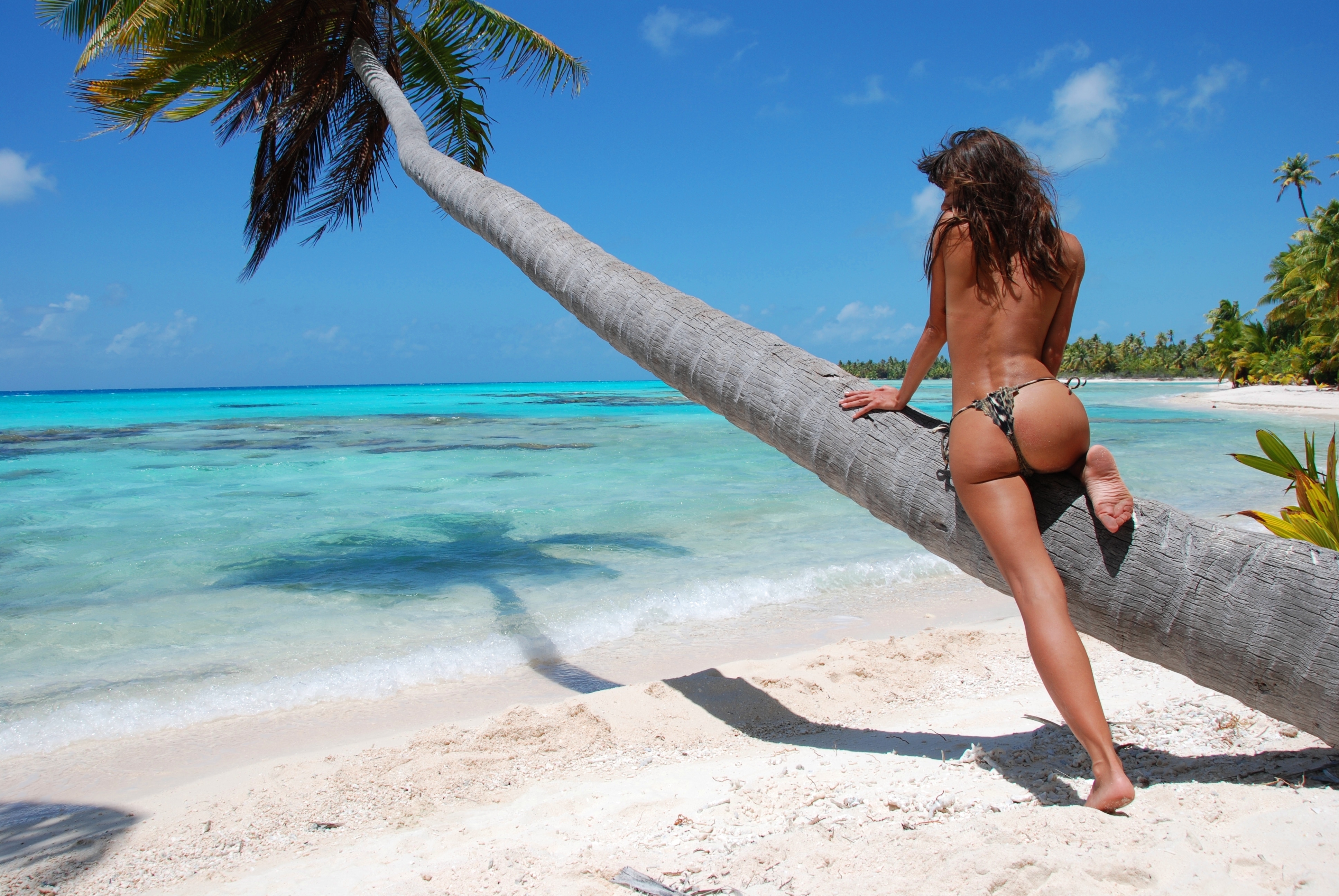 Abbiamo aperto questo sito nel 2006, e festeggiamo quest'anno (proprio in questo periodo) i 9 anni dalla nostra apertura. Come di consueto uno degli appuntamenti di fine primavera è quello con i Tormentoni Estivi Musicali, un modo per individuare in anticipo quali potrebbero essere le canzoni Regine dell'Estate! Ne abbiamo sentiti diversi in questi ultimi anni, alcuni brani ci hanno portato alla nausea a furia di ascoltarli, eppure la magia si ripete ogni anno, ed ogni anno puntualmente l'attenzione dei consumatori di musica durante i mesi di luglio, agosto e settembre si catalizza su dei brani, spesso molto "facili" ed orecchiabili, che vengono poi incoronati come veri tormentoni dell'estate.
Anche quest'anno non vogliamo mancare questo appuntamento, e vogliamo illustrarvi, quelli che secondo noi sono dei pezzi (internazionali) che hanno la facoltà di diventare delle Summer Jam…, in questa Estate che non ancora iniziata promette d'essere davvero molto molto bollente (e non solo a livello metereologico).
Bisogna fare una distinzione quando si parla di Tormentoni, ce ne sono alcuni che fanno breccia solo in alcuni mercati, ed è ovviamente il caso di Alvaro Soler, il cantante spagnolo che sta dominando le classifiche di alcuni paesi Europei con la sua "El Mismo Sol". Altri tormentoni sono i famosi "Summer Jam" che conquistano i mercati a livello mondiale, e che spesso vengono cantanti da artisti americani.
Fatto sta che in questo finale di primavera il brano più trasmesso in Italia è proprio "El Mismo Sol" anche alla numero 1 di iTunes da qualche settimana… un vero e proprio fenomeno…. che potrebbe prolungarsi anche per l'Estate che inizierà tra un paio di settimane ufficialmente…
Canzone piacevole, semplice, allegra e molto estiva…
OMI – Cheerleader

Un altro brano che circola da un po' e che potrebbe esplodere nuovamente d'Estate è "Cheerleader" del cantante Jamaicano OMI! In questo caso ci troviamo davanti ad un brano che ha venduto davvero tanto non solo alle nostre latitudini, ma in tutto il mondo…
Il sound fresco e caraibico tipico dell'estate c'è tutto…
Prince Royce feat. Jennifer Lopez e Pitbull – Back It Up 
J.Lo e Pitbull sono una coppia vincente quando si tratta di sfornare tormentoni da dancefloor, ed in questo caso i due artisti americani di origine latina hanno voluto dare una spinta a Prince Royce, novellino per quanto riguarda il mercato discografico anglofono! Il ragazzo americano di origini dominicane però non è assolutamente un newbie, alla sua giovane età è già uno degli artisti latini maschili più amati, grazie a hits come "Darte Un Beso" o "Incondicional".
Quest'estate Royce tenta il colpaccio con "Back It Up", una canzone davvero frizzante che potrebbe farci ballare per tutta l'estate….
Daddy Yankee – Sigueme Y Te Sigo
Sempre dal mondo latino torna il Leader Maximo della musica Reggaeton! Daddy Yankee ha già avuto in passato dei tormentoni estivi alle nostre latitudini, come la celeberrima "Gasolina", ma anche qualche anno fa con la sua "Limbo". Quest'anno il brano che presenta per la primavera estate è "Sigueme Y Te Sigo".
Nicky Jam feat. Enrique Iglesias – El Perdon 
Già in rotazione da mesi, questo brano non ha avuto alcun problema ad affermarsi nelle classifiche Italiane, e potrebbe facilmente accompagnare le nostre serate in spiaggia durante quest'Estate! Per Enrique Iglesias un momento d'Oro e di rinascita, visto l'enorme successo ottenuto l'anno scorso dalla hit "Bailando"!
Alexandra Stan con Inna e Daddy Yankee – We Wanna
Anche le due principesse rumene del Pop hanno unito le loro forze per ritrovare finalmente una nuova hit, e lo hanno fatto in una collaborazione Euro-Caraibica con il sopracitato Daddy Yankee! Il loro brano è sicuramente meno "truzzo" rispetto alle loro canzoni del passato, ma ha un ritmo fresco e decisamente estivo! Riusciranno fare colpo ed aggiudicarsi la nomea di canzone dell'estate 2015?
Pitbull feat. Chris Brown – Fun
Già un po' datata appartiene al disco "Globalization", ma è stata estratta come singolo solo qualche settimana fa… sto parlando di "Fun" una canzone uptempo che unisce il rap di Pitbull con la voce di Chris Brown! Seppure cantata in inglese, la canzone si ispira a sonorità latineggianti, ed anche questa ha veramente tutte le carte in regola per spaccare nelle charts quest'Estate
Una bomba di puro pop con richiami alle sonorità anni '80, così potremmo definire "Black Magic" il nuovo singolo delle Little Mix! Anche le ragazze secondo me possono tranquillamente candidarsi per il prossimo tormentone estivo! Il brano è assolutamente spumeggiante, ed è il classico esempio di canzone catchy ed orecchiabile che tutte le radio potrebbero passare con facilità! La scalata sta cominciando dall'Australia dove il brano è già in Top5 itunes, e chissà che questo successo non dilaghi per arrivare anche alle nostre latitudini?
Britney Spears feat. Iggy Azalea – Pretty Girls
Ovviamente il brano "Pretty Girls" che unisce la voce di Britney con il rap di Iggy aveva il chiaro intento di sfondare come tormentone estivo… il grosso problema è che al momento la promozione è carente, e nonostante le buone visualizzazioni del video, il brano sembra aver già indietreggiato nelle classifiche! L'impatto Britney purtroppo non è più quello di un tempo, tuttavia le sonorità facilissime di questo brano anche un po' stupidino, potevano davvero dare vita ad un tormentone!
Madonna feat. Nicki Minaj – Bitch I'm Madonna
Terzo singolo estratto dal nuovo album di Madonna, la collaborazione uptempo con Nicki Minaj avrà un video ufficiale tra pochi giorni (il 15 giugno per l'esattezza)! Le probabilità di diventare un tormentone estivo sono veramente remote, tuttavia l'Italia è davvero l'ultimo baluardo di Madonna, dove anche i singoli più recenti hanno ottenuto un sano airplay e vendite davvero notevoli! C'è il rischio che sulle coste Italiane sarà ancora Miss Ciccone a dominare?
Maroon 5 – This Summer's Gonna Hurt Like A Motherf***r
Rappresentano la band della musica Pop internazionale più solida dei giorni nostri, sono i Maroon 5, ed ogni anno riescono a collezionare successi grazie ai loro brani ed i loro progetti discografici. Quest'Estate 2015 presentano il nuovo brano "This Summer's Gonna Hurt Like A Morherfu***r", che è decisamente a tema estivo a livello di titolo, ma avrà la musicalità giusta per fare colpo nelle charts e sulle spiagge?
"Want To Want Me", il primo singolo, è stato un successo enorme, ed anche il secondo singolo "Cheyenne" pare avere le carte in regola per sfondare! Anche Jason Derulo si mette in coda per ottenere il suo tormentone estivo, dopo che l'anno scorso avevano fatto bene sia "Wiggle" che "Talk Dirty"
La band russa delle Serebro vuole tornare a conquistare il pubblico Europeo! Dopo aver sfondato qualche anno fa con il singolo "Mi Mi Mi", sono pronte al via anche quest'Estate con la nuova canzone "Kiss"! Anche il loro "fenomeno" rimane confinato a pochi paesi, e difficilmente potranno affermarsi a livello mondiale.
David Guetta feat. Nicki Minaj – Hey Mama
Il re della EDM David Guetta ha cambiato un po' sound, ma continua a trovare i ritmi giusti per fare scatenare il suo pubblico! Al lavoro con lui nel singolo "Hey Mama" ritroviamo una Nicki Minaj dance-oriented che ha molta fame di riaffermarsi con un tormentone, dopo che nell'ultimo disco ha dato chiara priorità alla musica HipHop! Inutile dire che Guetta/Minaj potrebbero ripetere la magia, ed affermarsi come la coppia d'oro estate 15!
Nicki Minaj – The Night Is Still Young
Dal suo album "The Pinkprint",  una delle poche tracce prettamente pop è proprio "The Night Is Still Young"! Per noi non ha il potenziale internazionale di "Hey Mama", ma ha comunque le caratteristiche a livello di sound per propagarsi nei club all'aperto!
Tiziano Ferro è senz'altro uno degli artisti della "nuova generazione" più di successo in Italia. Per questa estate 2015 ha voluto proporci il brano pop "Lo Stadio", un vero e proprio inno, una canzone  catchy che conquista fin dal primo ascolto e che mette allegria, perfetta per la stagione estiva. Siamo certi che ascolteremo questo pezzo per tutta la stagione.
Freschi freschi della vittoria ad Amici, i The Kolors sicuramente otterranno notevole successo in Italia con il loro singolo di debutto "Everytime". Non sappiamo se questi giovani interpreti riusciranno a portare avanti il loro successo oppure saranno le ennesime meteore uscite fuori da un talent, tuttavia questo pezzo ha tutte le carte in regola per diventare un vero e proprio tormentone estivo!
 Major Lazer feat. DJ Snake featuring MØ – Lean On
Tormentone primaverile 2015, che proseguirà il suo dominio anche quest'estate? Possibile! A firmarlo la crew di DJ Major Lazer! Dopo anni di duro lavoro con il singolo "Lean On" sono riusciti ad affermarsi, ed il brano ha raggiunto la numero 1 in moltissimi paesi! Riusciranno ad estendere dominio per tutta l'estate? Da notare che già il nuovo singolo è in rotazione, si tratta di "Powerful" insieme ad Ellie Goulding  e Tarrus Riley
Ariana Grande feat. Fedez – One Last Time
Ariana Grande potrebbe presentare il nuovo singolo dal terzo album a breve, tuttavia in Italia si registra una grande longevità per il singolo "One Last Time", grazie ad un remix fatto appositamente per il nostro mercato insieme al rapper nostrano Fedez. Sarà forse lei ad indossare la corona di Regina quest'Estate?
Deorro X Chris Brown – Five More Hours
Altra collaborazione con Chris Brown dal sound EDM, è "Five More Hours" del DJ messicano Deorro! Il brano è già partito molto bene, e sicuramente sarà tra i più trasmessi dalle radio in questa bella stagione, e sta andando bene su iTunes. Dubitiamo che il pezzo sarà incoronato vero tormentone dell'estate 2015, però sicuramente saprà farsi ascoltare!
Flo-Rida feat. Robin Thicke & Verdine White – I Don't Like It, I Love It
Il rapper Flo-Rida potrebbe avere per le mani la sua ennesima hit. "I Don't Like It, I Love It" ha un sound fresco, allegro e decisamente radio friendly, un misto tra pop e rap che conquista sin da subito. Non sarà semplice arrivare al top come accadde per "Whistle" qualche anno fa, ma sulla carta questo brano ha tutte le caratteristiche per sfondare.
Fifth Harmony feat. Kid Ink – Worth It
Abbiamo già avuto modo di ascoltare in primavera la prima, vera hit delle Fifth Harmony, eppure qualcosa mi dice che ci terrà compagnia anche nel mese estivo. Potente, ballabile ed orecchiabile, questa canzone presenta un ritmo incisivo che permette all'ascoltatore di scatenarsi sulle sue note. Molto simile a "Talk Dirty" di Jason Derulo in alcuni punti, così come tale canzone anche "Worth It" ha il potenziale giusto per farsi sentire in tutto il mondo.
Solitamente le canzoni che si impongono di più in estate sono le up tempo, ma spesso accade che anche qualche canzone più lenta riesca a farsi spazio tra le hit più scatenate. E' quello che sta accadendo alla debuttante Rachel Platen con "Fight Song", una power ballad che si trova attualmente alle primissime posizioni di iTunes USA. Vero e proprio inno motivazionale, il segreto del suo successo sta proprio in un testo che sa dare forza a chiunque. Ve la consigliamo.
Un'altra canzone che potrebbe farsi sentire parecchio nei prossimi mesi è l'ultimo singolo di Rita Ora "Poison". Seppur inferiore alla precedente "I Will Never Let You Down", il brano presenta un ritmo infettivo ed orecchiabile, nonché un ritornello che si imprime molto facilmente nella memoria dell'ascoltatore. Questo, unito ad una performance vocale decisamente d'impatto, dona al pezzo tutte le caratteristiche per diventare uno dei brani più forti di Rita.
Wiz Khalifa feat Charlie Puth – See You Again
Altra canzone che ci ha già accompagnato per tantissimo tempo, la ballad interpretata da Wiz Khalifa e Charlie Puth non accenna a scendere nelle classifiche. Carica di emozione e capace di far commuovere quasi chiunque, così come "Fight Song" questo pezzo potrebbe essere una delle poche ballad a dominare anche nel periodo estivo. Tutto sta nell'avere ancora più costanza di quanta ne ha avuta finora, e a mio avviso potrebbe tranquillamente riuscirci.
Che cosa ne dite? Quale sarà il tormentone (o i tormentoni) dell'estate 2015?