Cassie – King of Hearts (video premiere)
Cassie torna, più sexy che mai, nella clip ufficiale che accompagna il suo nuovo singolo "King of Hearts". Si tratta di un brano davvero interessante e diverso rispetto al materiale rilasciato in precedenza dalla cantante/modella. Chi sia il Re di Cuori di Cassie è facile da rivelare, sto parlando del rapper Diddy, con il quale condivide un forte amore da lungo tempo.
All'interno del video l'interprete di "Me & U" mostra il suo fisico statuario e la sua innata eleganza. La traccia anticipa l'uscita del pluri-posticipato secondo album di Cassie che verrà pubblicato via Bad Boy Recrods.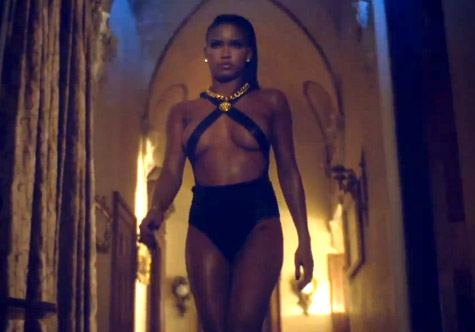 Staremo a vedere se dopo una serie di flop "King Of Hearts" riuscirà a ricreare buzz intorno al progetto. Idubbiamente i fattori di interesse ci sono sia dal punto di vista visivo che acustico…