Chris Brown è l'artista R&B con tour più proficuo del 2015: ecco quanto ha guadagnato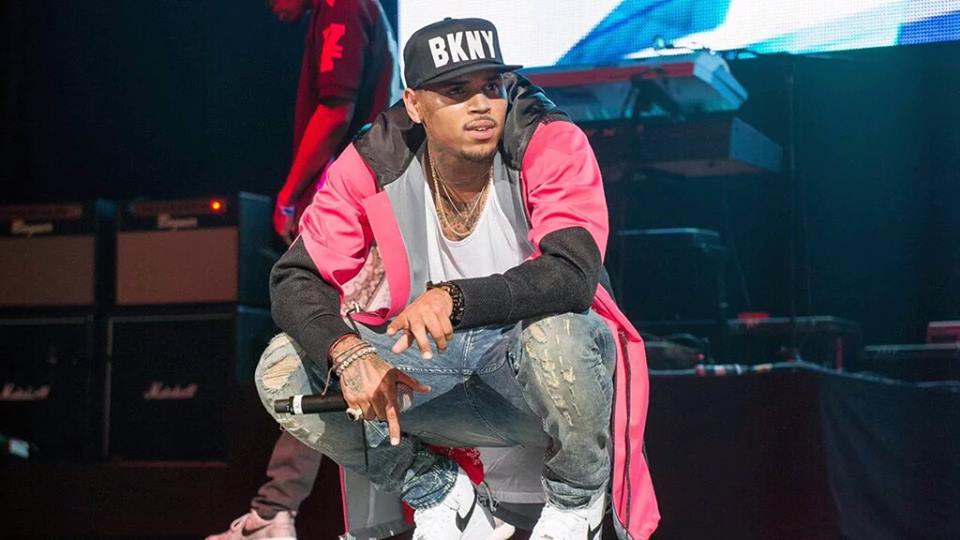 Ad ormai oltre 10 anni dall'inizio della sua carriera, Chris Brown rimane uno dei personaggi più influenti e seguiti nel panorama urban. Il cantante è dotato di una incredibile dose di talento e di creatività, ma questo non basta! A differenza di molti suoi colleghi, Chris non si è adagiato sugli allori, ma ha continuato a lavorare tantissimo e duramente. Solamente nel 2015 ha pubblicato ben due album ed un mixtape (di oltre trenta brani!). Inoltre ha diretto e rilasciato ben 8 videoclip per sostenere il suo ultimo lavoro Royalty, un album di qualità, che pur non essendo stato trainato da alcuna hit nè promozione di una certa rilevanza, sta ottenendo ottimi risultati in termini di vendite.
Ad oggi, Chris Brown è riuscito a smerciare 10 milioni di album e ben 70 milioni di singoli (in cui figura come primo artista). Che dire poi delle innumerevoli collaborazioni. Il nostro Chris è richiesto praticamente da tutti, da rapper sconosciuti a volti noti. E' diventato l'artista maschile con più collaborazioni in assoluto (singoli), grazie alla sua incredibile versatilità che lo rende praticamente adatto per qualsiasi tipo di base, e grazie al suo pubblico più affezionato, che lo segue da anni nonostante vicende che poco hanno attinenza con la musica.
Breezy però è riuscito a fare tutto ciò essendo praticamente quasi sempre in tour, a dimostrazione che quando c'è voglia di lavorare, si può tranquillamente riuscire a fare tutto! Lui si esibisce ogni giorno, che si tratti di un'arena o di un'ospitata in un club (ed alcuni locali di Hollywood fanno letteralmente a gara per contenderselo!). 2 tour nordamericani nel 2015, uno con Trey Songz e la partecipazione di Tyga, intitolato "Between The Sheets Tour", tenutosi nella prima parte dell'anno, un altro, il "One Hell Of A Night", che invece lo ha portato in giro questa estate. A queste due leg principali bisogna aggiungere dei mini tour di 3/4 date organizzati sempre in USA periodicamente, e tappe al di fuori degli States, che comunque hanno fatto registrare sempre il tutto esaurito. Chris non è venuto in Europa (dovrebbe essere da noi la prossima estate), ma aveva intenzione di andare in Oceania, anche se alla fine non gli è stato possibile per un rifiuto del visto.
Chris Brown è un entertainer di primissimo livello, con una presenza scenica rara, ed il pubblico sembra essere rimasto folgorato da questa sua enorme bravura. Pensate, ci sono fans che lo sono andati a vedere tre volte nel corso dello stesso anno! Quanto avrà guadagnato Chris con i suoi tour nel 2015?
A renderlo noto il suo manager: i tour di Chris Brown hanno generato un profitto pari a 46 milioni di dollari, per una vendita complessiva di 747.359 biglietti. Ciò rende CB l'artista R&B con tour di maggior successo ed impatto nel 2015. Altri suoi colleghi, che si sono trovati ai vertici delle classifiche, possono solo sognare tali numeri. Pensate che il quotato The Weeknd non è neanche stato giudicato idoneo per  un tour tutto suo, ma farà da opening a Rihanna nell' ANTi World Tour.
E' evidente che RCA sia ben consapevole di avere per le mani una grande macchina da soldi: un artista che senza promozione riesce a generare degli introiti così importanti. Noi speriamo che in futuro la label punterà di più sulla valorizzazione di questo giovane uomo, al fine di fargli ottenere risultati ancora maggiori.