Chris Brown – Little More (Royalty) | Video premiere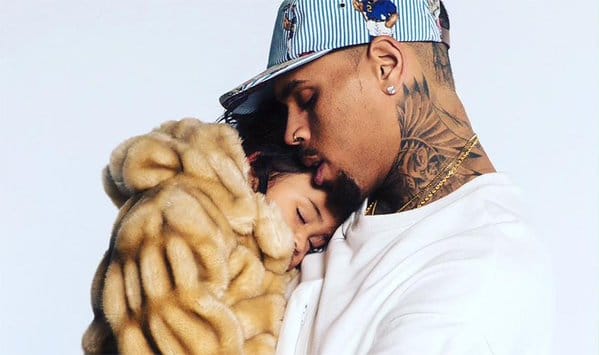 Se ieri Chris Brown ci ha deliziato con il suo nuovo singolo urban, la bellissima slow-jam baby makin' song "Sex You Back To Sleep", ora trapela online una nuova canzone del cantante virginiano.
Il brano che vi faccio ascoltare oggi si chiama "Before You Go (Wake Me Up)", e presenta un sound dance, non una novità per Chris, che nel corso della sua carriera diverse volte si è affiancato a questo tipo di sonorità con buoni risultati.
Questa "Before You Go" riprende nel titolo il successo degli Wham! "Wake Me Up Before You Go Go", scritto per loro da George Michael e rilasciato nel 1984. Il testo qui è una vera e propria dichiarazione d'amore alla donna amata, una serenata in cui Breezy proclama tutta la sua voglia di passare del tempo in intimità con la sua metà.
Even though I'm a man girl, you making me feel like a baby
I just wanna lay in your arms, take advantage of the moment
Cause the way you put it down is the definition of a real lady
Da un punto di vista del sound, ci troviamo di fronte ad un brano dance dalle sonorità che ricordano quelle dei primi anni duemila mescolate a quelle attuali, il ritmo incalza in certi punti ma non diventa mai veramente martellante, e l'atmosfera rimane abbastanza soft nonostante i bassi grazie all'effetto piano delle tastiere durante il ritornello e ad altri accorgimenti.
Penso che sia un pezzo valido, ma forse un po' troppo monotono.
Voi che ne pensate?
---
Aggiornamento: Chris Brown ha deciso alla fine di includere il brano, rivisto rispetto a quanto abbiamo potuto ascoltare tempo fa, nel nuovo disco. Il titolo è stato cambiato in "Little More (Royalty)", ed il pezzo è la traccia numero 14, che chiude la standard version. Sono stati aggiunti dei cori durante il ritornello, mentre le strofe sono state modificate, ed ora Chris fa riferimento alla sua piccola Royalty, descrivendo i bellissimi sentimenti ed emozioni che lo legano a sua figlia. Questa scelta non può che rendere questa canzone davvero toccante ed un bel modo per chiudere il disco.
Eccovi il file audio, e probabilmente il video non tarderà ad arrivare:
---
Pubblicato il video del brano, che conclude la storia di tutte le clips rilasciate da Chris Brown in quest' Era. Eravamo reduci dalla sconfitta dell'antagonista principale, avvenuta nel precedente video "Picture Me Rollin'", grazie all'intervento degli amici di Chris. Non voglio anticiparvi troppo, ma sappiate che ci sarà anche la bellissima Royalty, in una sequenza di scene veramente adorabili assieme al suo papà. E' chiaro come Chris abbia voluto mostrarci la sua vita attraverso la trasfigurazione artistica, i suoi guai e conflitti passati, il temperamento ribelle, le relazioni tormentate, per poi arrivare al momento che sta vivendo adesso, di pura gioia, che lo vede completamente ed inaspettatamente appagato nello svolgere il suo ruolo di genitore, quasi come se si trovasse in un sogno paradisiaco. Questa clip non può far altro che emozionarci.