Chris Brown – Royalty International | Nuovo EP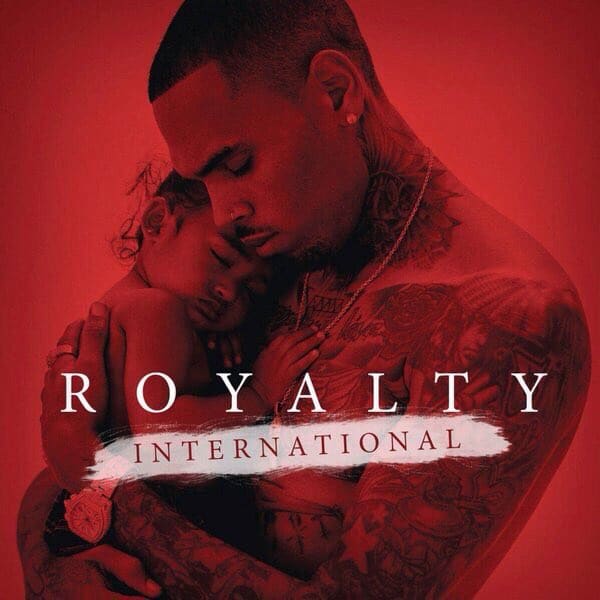 Il settimo disco di Chris Brown, Royalty, è disponibile sulle piattaforme di download e streaming e nei negozi di musica (QUI per la nostra recensione dell'album). Questo lavoro ci ha davvero soddisfatto, e mostra ancora una volta l'incredibile versatilità dell'artista, capace di accostarsi in maniera ottima a diversi generi musicali, anche molti distanti tra di essi.
L'album si compone di una versione standard (14 tracce) e di una deluxe (18). Come spesso avviene, per favorire l'acquisto nel mercato asiatico, che di solito si dimostra piuttosto chiuso nei confronti di artisti statunitensi, altre due tracce sono state rese disponibili per la versione giapponese della deluxe edition.
Come detto, questa strategia viene attuata da diversi artisti, ed in genere si punta su sonorità simpatizzanti per il genere di musica che gira da quelle parti (soprattutto pop-dance). Analizziamo in questo post le due canzoni "The 80's" e "Blue Jeans" appunto, che non troveremo nella nostra deluxe.
Partiamo da "The 80's", si tratta di una traccia pop con influenze dance dei primi Anni Duemila e tropical, sulla scia del materiale rilasciato da Justin Bieber per il suo nuovo album. Ci sono anche dei riferimenti a sonorità asiatiche nella base. Un brano buono che però sarebbe stato abbastanza scollegato  e campato in aria rispetto alle altre tracce del disco, e sarebbe risultato dunque fuori luogo persino nella deluxe. Giusta la scelta di racchiuderlo in questa edizione speciale del disco.
"Blue Jeans" invece è un brano che avrebbe potuto trovare spazio nel disco. Si tratta di una midtempo pop molto piacevole con sonorità old school (disco e funk Anni '70-80), simile al singolo di Sevyn in collaborazione con Chris, "Don't Kill The Fun". Il pezzo è orecchiabile e trascinante e la voce di Chris risulta perfetta come non mai su questa traccia, anche le modifiche vocali qui applicate sono assolutamente azzeccate nell'ambito delle sonorità del brano. Il pezzo colpisce sin dal primo ascolto. E' un peccato che a volte Chris decida di destinare alcuni dei suoi migliori pezzi al solo mercato giapponese, ancora ricordiamo la bellissima "They say", da Graffiti.
Consoliamoci ascoltandola qui:
---
Aggiornamento: Chris Brown sorprende tutti ed il giorno di Natale pubblica un EP di 5 tracce escluse da "Royalty". Ennesima pubblicazione nel 2015 per la star dell' R&B, dopo il joint album con Tyga (Fan Of A Fan: The Album) uscito in febbraio, "Royalty" (18 dicembre), il mixtape di 34 canzoni "Before The Party" (Black Friday) e la raccolta "Undiscovered", che include brani esclusi dal primo disco omonimo.
Oltre alle due bonus track giapponesi già analizzate, troviamo altre tre tracce pop-dance: "Blood On My Hands", della quale avevamo ascoltato un'anteprima qualche tempo fa, "Shattered" e "Lonely Dancer".
L' EP per adesso è disponibile su iTunes solo in alcuni Paesi (non in Italia!). Inizialmente l'intenzione di Chris era quella di rilasciare una doppia versione del CD, con una internazionale in cui le tracce più urban oriented fossero state sostituite da queste qui. Insomma, ci saremmo trovati per le mani un disco pop a tutti gli effetti, ma alla fine il nostro Breezy ha deciso di unificare il progetto, probabilmente riflettendo sul fatto che anche in Europa e nel resto del mondo ci sono fans che lo apprezzano su sonorità urban. Certamente, queste tracce sono di buona fattura, le potete ascoltare qui:
Che ne pensate? Preferite Royalty così come è oppure avreste gradito queste tracce al posto di altre?