Christina Aguilera 5 canzoni da scoprire (prima parte)
Christina Aguilera è certamente una delle popstar degli ultimi 15 anni a possedere un autentico talento vocale! Tuttavia negli ultimi anni Christina ha sofferto molto a livello commerciale ed ha subito un po' la concorrenza delle rivali, alcune delle quali non hanno certamente le stesse qualità dell'interprete di "Dirrty".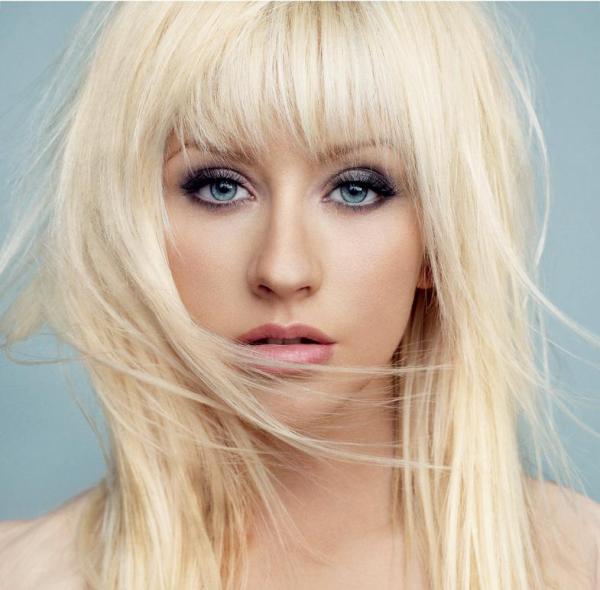 Un nuovo album è attualmente in lavorazione, e siamo certi che ci offrirà ancora una volta un lavoro di ottima fattura, nonostante il mercato discografico sia mutato molto!
Vogliamo portarvi in questo mini viaggio di 5 canzoni per riscoprire la voce, il talento, la bellezza di alcune sue canzoni, non necessariamente conosciute o rilasciate come singoli ufficiali.
"When You Put Your Hands on Me" tratta dal 1° album Christina Aguilera, pubblicato con enorme successo nel 1999. La canzone era del disco una delle mie preferite ma non è mai stata estratta come singolo! Pensate che dietro al testo della canzone e la produzione c'era niente meno che un giovanissimo Robin Thicke, che aveva scritto la track a quattro mani con James Gass! Una pop track irresistibile, con degli splendidi vocalizzi di Christina:
"Impossible" dal disco più bello di Christina Aguilera "Stripped"! Il brano è una soulful track, prodotta e scritta in collaborazione con Alicia Keys! Prendiamo il testo romantico e sofferto scritto da AK ed applichiamolo con la voce incredibili di Christina Aguilera in uno dei periodi di maggiore "forma"! Il risultato è un brano da brividi, indimenticabile…:
"Mercy on Me" ci riporta al 2006, nella dimensione "Back To Basics" sicuramente l'album più sofisticato e di classe della discografia Aguileriana! A livello vocale c'è un brano che spicca e che ti spacca, che ti fa letteralmente accapponare la pelle, si tratta della canzone di richiesta di perdono "Mercy On Me", ed è frutto del connubio tra Christina Aguilera e Linda Perry, una delle coppie più meravigliose della musica Pop degli ultimi 15 anni! Orchestrale, epica, una vera perla che meritava a pieno titolo di diventare un singolo. Non è stato così, ma per me rimane una delle performance vocali di maggiore spessore di Christina Aguilera:
"Vanity" tratto da "Bionic" album del 2010! Questo album è stato bombardato, e proprio da questa Era è cominciato il declino commerciale di Christina! Eppure dietro questo disco c'era innovazione e coraggio, con produzioni molto differenti l'una dall'altra, ed alcune canzoni Pop piene di swag e ritmo. "Vanity" è un'autentica inno autocelebrativo, cattiva, con il beat giusto, e l'appeal perfetto che avrebbe potuto fare saltare le casse dei club LGBT. "Bionic" andava capito, ma nel 2010 con l'ascesa di Lady Gaga, e produzioni tutte sopra i 128bpm, nessuno sembrava essere interessato a "capire"…
"Army Of Me" dal disco del 2012 "Lotus". Ricco di aspettative, l'album "Lotus" era stato pubblicizzato come uno "Stripped 2.0", ma in realtà ci siamo ritrovati a mio avviso di fronte al disco più debole della discografica di Christina! I risultati commerciali ottenuti furono anche più disastrosi del precedente album, e la gestione dei singoli assolutamente disastrosa. Tra i brani che spiccano sicuramente c'è l'energica "Army Of Me", dove sentiamo la voglia di rinascita dell'Aguilera, che purtroppo non è avvenuta in realtà.
La speranza è che per il futuro possa proporci un sesto album di inediti a livello del secondo e terzo disco.. i migliori in assoluto!
Noi di R&B Junk abbiamo sempre tifato per Christina, e continueremo a farlo…! Appuntamento al prossimo viaggio per scoprire altre canzoni…