Classifica album mondiale: Arashi alla 1 con 660.000 copie
Il gruppo giapponese Arashi debutta agevolmente alla 1 della classifica album mondiale di Mediatraffic. La band ottiene ben 660.000 copie. Dopo il debutto alla 34 della scorsa settimana, piombano alla 2 i Slipknot con ".5-The gray chapter". Parte alla 3 il nuovo progetto discografico di Neil Daimond con "Melody Road". Scendono dalla 2 alla 4 gli U2 con "Songs of innocence".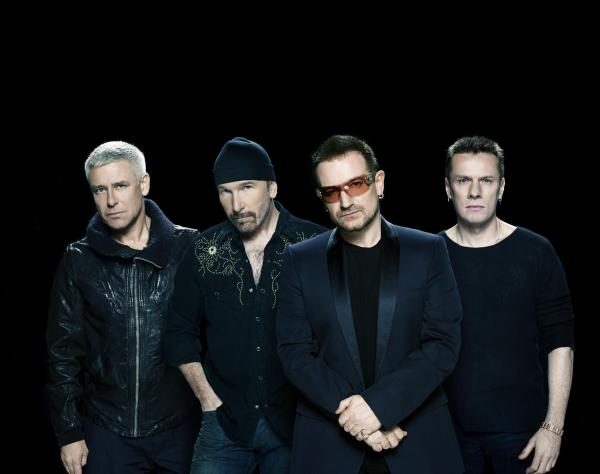 Alla 5 debutta T.I. con "Paperwork".  Dalla cima alla coda della top 10: questo il destino di "Anything goes" dei Florida Georgia Line. Scendono anche Barbra Streisand (7-11), Jason Aldean (4-12), Frozen (11-13) e Lady Gaga e Tony Bennett (13-15). Crollo dalla 3 alla 16 per "Rose Ave." di You+me. Un'altra serie di debutti: alla 17 i Little Big Town con "Pain killer", Annie Lenox con "Nostalgia" e Aretha Franklin con il suo disco di cover "Aretha Franklin sings the great diva classics".
Esce dalla top 20 "My everything" di Ariana Grande. Continua a ottenere buoni risultati la soundtrack di The Guardians of the Galaxy. Passa dalla 12 alla 28 "Chapter One" di Ella Henderson, fa un salto verso il basso ancora più grave "Sweet talker" di Jessie J. Perdono 10 posizioni Lenny Kravitz (35) e Chris Brown (40).
1- Arashi – The digitalian – 660.000
2-  Slipknot – .5: The Gray Chapter– 251.000 –
3-  Neil Diamond – Melody Road– 128.000
4-U2 – Songs Of Innocence – 101.000
5- T.I. – Paperwork – 84.000
6-Ben Howard – I Forget Where We Were – 82.000
7- Logic – Under Pressure – 79.000
8- Ed Sheeran – X  – 72.000
9-Sam Smith – In The Lonely Hour– 68.000
10- Florida Georgia Line – Anything Goes – 67.000
11-Barbra Streisand – Partnersa – 66.000
12-Jason Aldean – Old Boots, New Dirt– 59.000
13- Soundtrack – Frozen  – 51.000
14- Beast – Time – 50.000
15-Tony Bennett & Lady GaGa – Cheek To Cheek– 48.000
16-You+Me – Rose Ave.– 43.000
17-Little Big Town – Pain Killer– 43.000
18- Maroon 5 – V – 42.000
19- Annie Lennox – Nostalgia – 36.000
20-  Status Quo – Aquostic (Stripped Bare)– 34.000
21- Pentatonix – That's Christmas To Me– 33.000
22- Aretha Franklin – Sings The Great Diva Classics– 33.000
23-Ariana Grande – My Everything– 32.000
24-Hozier – Hozier– 30.000
25-Leonard Cohen – Popular Problems– 30.000
26- Soundtrack – Guardians Of The Galaxy: Awesome Mix Vol.1 – 26.000
27-Billy Idol – Kings & Queens Of The Underground– 26.000
28-Ella Henderson – Chapter One – 24.000
29-Bob Seger – Ride Out – 24.000
30-George Ezra – Wanted On Voyage – 23.000
31-Jessie J – Sweet Talker – 23.000
32-Coldplay – Ghost Stories – 22.000
33-Farin Urlaub Racing Team – Faszination Weltraum – 21.000
34-Susan Boyle – Hope – 20.000
35-Lenny Kravitz – Strut – 19.000
36-Vixx – Error: Mini Album Vol.2 – 18.000
37-Primus – Primus & The Chocolate Factory – 18.000
38-Alt-J – This Is All Yours– 18.000
39-Lady Antebellum – 747 – 17.000
40-Chris Brown – X– 16.000