Classifica AlbumFIMI: debuttano Vasco, MinaCelentano ed Emeli Sandé.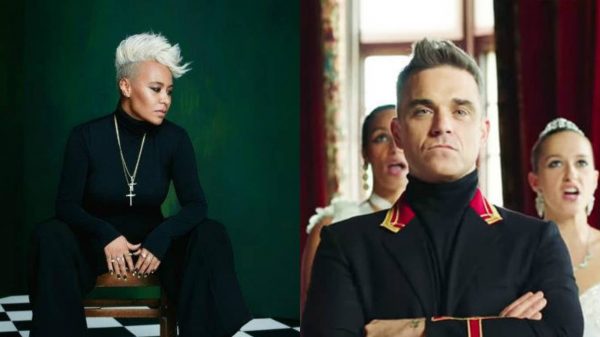 Insieme alla classifica dei singoli, la FIMI ha pubblicato come di consueto anche la classifica degli album più acquistati sul territorio italiano. Come tradizione, la classifica italiana si dimostra essere molto ballerina, con moltissimi nuovi ingressi e alcuni cd che non trovano spazio rispetto a sette giorni fa. Scopriamo insieme il nuovo aggiornamento!
Entra direttamente in cima uno dei big della musica italiana: Vasco Rossi. Il suo Vascononstop riesce a centrare facilmente la vetta e sembra destinato a smerciare numerose copie. Si ferma quindi al secondo posto la coppia MinaCelentano con il loro nuovo album di inediti Le Migliori, trainato dal lead single Amami Amami. Completa il podio un altro debutto: si tratta di Eutopia dei Litfiba.
Continuano a vendere moltissimo i teen-idol Benji & Fede, che scivolano solo alla 4 con 0+. Il cd viaggia a gonfie vele soprattutto grazie ai firmacopie che il duo sta effettuando in giro per la penisola.
Cade dalla vetta attestandosi in quinta posizione l'album natalizio di Laura Pausini Laura Xmas, seguito da una new entry. Stiamo parlando di 57Th & 9Th di Sting che ha potuto godere dell'attenzione mediatica del concerto al Bataclan e dell'ospitata nel programma 'A Casa Mika'.
Perde quattro posizioni Fiorella Mannoia, che cala alla 7 con Combattente; dietro di lei si piazza la band del momento, ovvero i Coldplay. Dopo 50 settimane in classifica, A Head Full Of Dreams riesce ancora a salire di due posizioni, portandosi alla 8.
A causa dei molteplici debutti, perde 5 posizioni Giorgia con Oronero. Stessa sorte per uno degli artisti d'oltremanica più amati in Italia. The Heavy Entertainment Show di Robbie Williams si trova oggi alla 10.
Fuori dalla top10 segnaliamo la doppia presenza del compianto Leonard Cohen: lo troviamo alla 11 e alla 16 rispettivamente con You Want It Darker e The Essential.
Poche soddisfazioni arrivano dall'Italia per Emeli Sandè. Il suo nuovo sforzo discografico Long Live The Angels entra solo in 84esima posizione. Il supporto radiofonico scarso non ha di certo aiutato il destino del primo singolo, che di conseguenza non ha aiutato il cd a decollare. Vedremo se nelle settimane prossime riuscirà a risollevarsi. Intanto tra sette giorni aspettiamoci l'ingesso prepotente di Ligabue, Bruno Mars e Little Mix!
A pagina 2 trovate la top20 completa:
1) VASCONONSTOP
VASCOROSSI
2) LE MIGLIORI
MINACELENTANO
3) EUTOPIA
LITFIBA
4) 0+
BENJI & FEDE
5) LAURA XMAS
LAURA PAUSINI
6) 57TH & 9TH
STING
7) COMBATTENTE
FIORELLA MANNOIA
8) A HEAD FULL OF DREAMS
COLDPLAY
9) ORONERO
GIORGIA
10) THE HEAVY ENTERTAINMENT SHOW
ROBBIE WILLIAMS
11) YOU WANT IT DARKER
LEONARD COHEN
12) POOH 50 – L'ULTIMA NOTTE INSIEME
POOH
13) THE EARLY YEARS 1967-72 CRE/ATION
PINK FLOYD
14) LIVE IN ROMA
FRANCO BATTIATO E ALICE
15) NOTTE MAGICA – A TRIBUTE TO THE THREE TENORS
IL VOLO
16) THE ESSENTIAL
LEONARD COHEN
17) IL SENSO DELLA VITA
GHOST
18) UNICI
NEK
19) LOVE LIFE PEACE
RAPHAEL GUALAZZI
20) VIVERE A COLORI
ALESSANDRA AMOROSO