Classifica FIMI Album: cinquina per Riki, debutta Lorde con "Melodrama"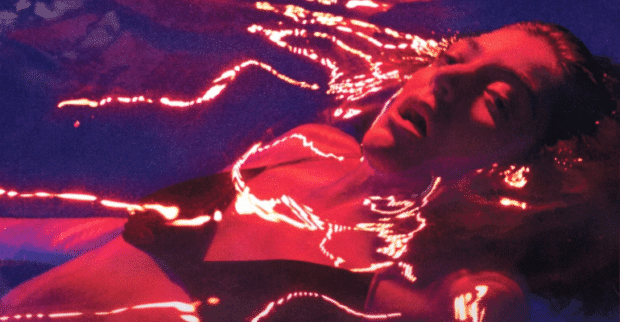 Quinta settimana al primo posto della classifica dei dischi più venduti in Italia per Riki con "Perdo le Parole".
Il vincitore della categoria canto di Amici 2017 regna da oltre un mese nella Chart e non si vuole ancora fermare. La prossima settimana potrebbe arrivare la sesta settimana consecutiva al vertice. Secondo posto per l'album di Roger Waters, che sale dalla 5 alla 2, rimane stabile alla 3 Federica con l'omonimo disco mentre sale dalla 7 alla 4 Francesco Gabbani con "Magellano". Da segnalare inoltre il quinto posto occupato da Vasco Rossi con la raccolta "VascoNonStop" dopo oltre 30 settimane di permanenza in classifica. Cala invece dalla 2 alla 8 il nuovo rapper della scena italiana Ghali con "Album".
New entry e un buon debutto (ma non benissimo) all'ottavo posto per "Melodrama" il nuovo disco della cantante neozelandeze Lorde. Al nono posto troviamo quindi il disco campione di vendite del duo J-Ax & Fedez, "Comunisti Col Rolex", rientrato in Top 10 dopo oltre 20 settimane dal debutto, ed infine si chiudono le prime dieci posizioni della classifica con Harry Styles e il suo omonimo album d'esordio.
Debuttano i Nickelback alla 12 con "Feed The Machine", il nuovo album in studio della band rock canadese, mentre calano sia Thomas di Amici 2017, dalla 4 alla 13, sia "Witness" di Katy Perry, dalla 6 alla 14. Scambio di una posizione invece tra l'album di Ed Sheeran, "Divide", e quello dei Coldplay, "A Head Full Of Dreams", attesi tra una decina di giorni allo stadio San Siro di Milano per le due date divenute sold out nel giro di pochi minuti e al centro di polemiche per il caso di "secondary ticketing".
Alla 17 ecco esordire "#Guaglià" de I Desideri mentre risalgono più di venti posizioni, dalla 39 alla 18, i Pooh con "L'ultima Notte Insieme".
Da segnalare, al di fuori della Top 20, due dei tre finalisti di Sanremo 2017, Ermal Meta e Fiorella Mannoia: il primo scende dalla 22 alla 31, il secondo dalla 27 alla 32. Dalla 11 alla 24 scendono invece i The Kolors con l'album "Out", mentre risale alla 26 la raccolta di Tiziano Ferro "TZN", uscita a novembre 2014 e capace di raggiungere la strepitosa cifra di ben di permanenza all'interno della Chart.
Grande balzo per "Dangerous Woman" di Ariana Grande, recentemente in concerto nel nostro Paese: schizza dalla 71 alla 43. Scende alla 50 El Dorado di Shakira. Debutto alla 80 per Beth Ditto con "Fake Sugar".
Qui sotto le prime venti posizioni della classifica Fimi: