Classifica FIMI album: domina ancora Riki, debutta Halsey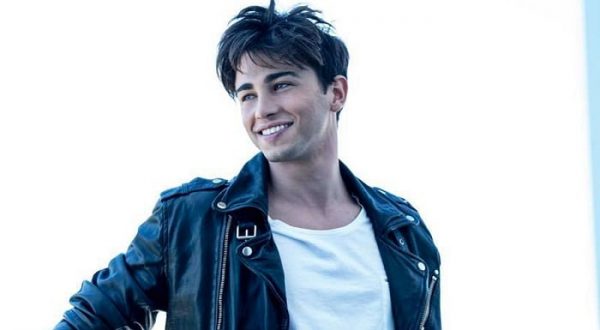 Nella classifica Fimi di questa settimana Riki si conferma il re delle vendite con il suo EP di debutto "Perdo Le Parole", da cui sono stati estratti tra gli altri singoli anche la title track già in rotazione radiofonica. Il finalista dell'ultima edizione di Amici di Maria De Filippi, si prepara a bruciare ogni record con la terza settimana consecutiva in vetta alla chart e il primo sold out della sua carriera all'Alcatraz di Milano.
Alle spalle di Riccardo troviamo un gigante della musica internazionale come Roger Waters. Il leader dei Pink Floyd occupa la seconda posizione con l'album di inediti "Is This The Life we Really Want?", a distanza di 25 anni dal suo ultimo lavoro.
Archiviate le prime due posizioni, in cui militano il giovane artista rivelazione di Amici di Maria De Filippi e Roger Waters, la seconda new entry più alta della settimana si trova al 7° posto e appartiene agli U2 con la riedizione di "The Joshua Tree", con la quale sono già tornati forti in radio.
Nessuno o davvero pochi sconvolgimenti nelle posizioni successive, forse per il volume ridotto di nuove uscite che ha assestato la situazione già in essere della classifica Fimi.
Conclude il podio il rapper rivelazione del momento Ghali che con "Album" perde una posizione rispetto alla settimana precedente e scende dalla 2 alla 3. Top 5 che comprende anche due cantanti di Amici e sono Federica, stabile al quarto posto con l'ep omonimo, e Thomas, che perde due posizioni scendendo alla quinta posizione con "Oggi Più Che Mai".
Francesco Gabbani risale dalla 7 alla 6 con "Magellano", mentre rimane stabile alla 8 Renato Zero con il doppio cd "Zerovskij". Alla numero 9 invece troviamo la riedizione dell'album dei Beatles "Sgt. Pepper's Lonely Hearts Club Band", uscito nelle ultime settimane per celebrare i 50 dall'uscita del disco nel 1967. Scendono di un gradino i The Kolors, vincitori di Amici 14, passando dalla 9 alla 10 con il loro ultimo lavoro in studio "You". Da notare poi la risalita di 5 posizioni, dalla 19 alla 14 del duo rapper Fedez & J-Ax con "Comunisti Col Rolex" ormai arrivato a 5 mesi dalla sua uscita lo scorso gennaio. New entry alla 15 per Halsey con il suo nuovo album "Hopeless Fountain Kingdom". Scendono Ermal Meta dalla 14 alla 17 con "Vietato Morire" e Marco Carta, vincitore di Amici 7 e del Festival di Sanremo 2009, addirittura dalla 5 al 21 con "Tieniti Forte". Al contrario invece salgono Giorgia con "Oronero", dalla 28 alla 19, complice la buona tenuta in radio del nuovo singolo "Credo", e i Coldplay dalla 41 alla 20 con "A Head Full Of Dreams", disco che ormai sta per toccare le 80 settimane di permanenza in classifica. 
Risale anche Gigi D'Alessio dalla 40 alla 23 e Fabrizio Moro dalla 62 alla 31 con "Pace".  Alessandra Amoroso, vincitrice di Amici 8 passa dalla 53 al 47 con "Vivere A colori" e si conferma come uno dei dischi più venduti degli ultimi periodi arrivando a ben 73 settimane di permanenza all'interno della Chart. Dopo solo una settimana invece Shady di Amici 16 precipita dalla 25 alla 72 con l'EP omonimo.
Qui di seguito le prime 20 posizioni della classifica: