Classifica FIMI Album: Shawn Mendes non sbanca, debutti Gualazzi, Giò Sada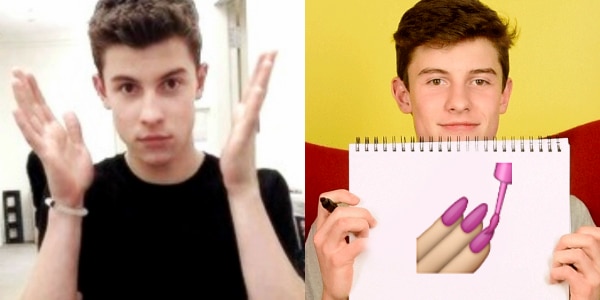 Ecco la classifica FIMI relativa agli album più venduti in Italia nell'ultima settimana di settembre. Quest'oggi sono numerosi i nuovi ingressi, di cui ben 8 nella top20. Tra di essi spicca il secondo album del giovane cantante teen-idol Shawn Mendes, il quale però non è riuscito a piazzarsi in cima alla classifica.
Infatti, per la seconda settimana consecutiva, ad occupare il gradino più alto troviamo i Pooh, che a quanto pare si mantengono su elevati livelli di vendita. Non stupirebbe quindi un disco d'oro a sole poche settimane dal rilascio.
Debutta in seconda posizione il Boss, ovvero Bruce Spingsteen, con la raccolta delle principali hit e alcuni inediti, dal titolo "Chapter & Verse". Shawn Mendes si deve quindi accontentare della medaglia di bronzo: "Illuminate" non va oltre al terzo posto. Tuttavia, il giovane cantante non ha nulla da rimproverarsi: la concorrenza dei leggendari Pooh e Bruce era imbattibile per il mercato italiano, ed a quanto pare il grande pubblico nostrano ha apprezzato la qualità del disco (QUI per la nostra recensione).
Alla 4 troviamo un altro debutto: si tratta di Raphael Gualazzi con "Love Life Peace". Il ritorno prepotente in radio con "L'Estate di John Wayne" gli ha permesso di aumentare la sua notorietà. Nonostante i numerosi debutti, regge alla 5 un album che ha messo le radici nelle posizioni più alte. Stiamo parlando di Zucchero e il suo "Black Cat". Debutta in sesta posizione "La Terza Guerra Mondiale", il nono album in studio del gruppo alternative rock italiano The Zen Circus.
Non si è rivelato essere una semplice meteora Sfera Ebbasta: nonostante la sua scarsa presenza nei media, il suo album selftitled resiste alla 7. Sotto di lui debutta un altro cd, quello dell'ultimo di X-Factor, Giò Sada,  "Volando Al Contrario". Il primo singolo, così come il personaggio, non è riuscito a fare breccia nel cuore degli italiani, e per questo non è scontato che resterà in top 20 la prossima settimana. Perde sei posizioni, scivolando alla 9, Il Pagante con "Entro In Pass", mentre chiude la top10 Nick Cave con "SKeleton Tree".
Restando in tema di debutti, Passenger non può certo gioire. Dopo la smash hit di alcuni fa, "Let Her Go", la sua carriera sembra rimanere vincolata allo status di one hit wonder, e l'album "Young As The Morning" entra soltanto alla 31esima posizione.
Di seguito l'intera top 30.
1) POOH 50 – L'ULTIMA NOTTE INSIEME
POOH
2) CHAPTER & VERSE
BRUCE SPRINGSTEEN
3) ILLUMINATE
SHAWN MENDES
4) LOVE LIFE PEACE
RAPHAEL GUALAZZI
5) BLACK CAT
ZUCCHERO
6) LA TERZA GUERRA MONDIALE
THE ZEN CIRCUS
7) SFERA EBBASTA
SFERA EBBASTA
8) VOLANDO AL CONTRARIO
GIO' SADA
9) ENTRO IN PASS
IL PAGANTE
10) SKELETON TREE
NICK CAVE & THE BAD SEEDS
11) VIVERE A COLORI
ALESSANDRA AMOROSO
12) ETERNO AGOSTO
ALVARO SOLER
13) PASSIONE MALEDETTA
MODA'
14) F*** EVERYONE AND RUN
MARILLION
15) ATOM HEART MOTHER
PINK FLOYD
16) ALT
RENATO ZERO
17) MEDDLE
PINK FLOYD
18) A HEAD FULL OF DREAMS
COLDPLAY
19) SIMILI
LAURA PAUSINI
20) THE GETAWAY
RED HOT CHILI PEPPERS
21) NEVERMIND
NIRVANA
22) SCRIVERO' IL TUO NOME
FRANCESCO RENGA
23) LORENZO 2015 CC. LIVE 2184
JOVANOTTI
24) THE COLLECTION 5.0
POOH
25) OBSCURED BY CLOUDS
PINK FLOYD
26) ON
ELISA
27) ADESSO
EMMA
28) COL SANGUE
NTO'
29) LE COSE CHE NON HO
MARCO MENGONI
30) ROSETTA
VANGELIS