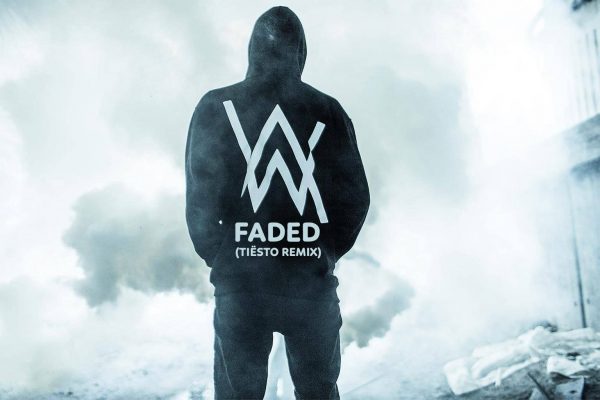 Nuova classifica Fimi singoli! In top 10 rimangono le stesse dieci canzoni della scorsa settimana con pochissimi cambiamenti.
Rimane stabile al primo posto della Fimi di questa settimana il tormentone dance "Faded"(=) di Alan Walker, seguito da un altro enorme successo del momento "7 Years"(=) dei Lukas Graham. Stabile alla tre "Hymn For The Weekend"(=) dei Coldplay, mentre al quarto posto troviamo Major Lazer feat. Nyla con "Light It Up"(+1). Sale notevolmente Sia alla 5 con "Cheap Trill"(+5), seguita alla 6 da J Balvin con il tormentone "Ginza"(-2) e alla sette da Jonas Blue Feat Dakota con "Fast Car"(+1). Ottava posizione per i Twenty One Pilots con "Stressed Out"(-1). Seguiti alla nove da Rihanna feat. Drake con "Work"(-3) e alla dieci da Maitre Gims con "Est-ce Que Tu M'Aimes ?"(=).
Segnaliamo alla 13 "No hero"(=) di Elisa, alla 17 "Pillowtalk"(-3) di Zayn e alla 22 "Comunque Andare"(+7) di Alessandra Amoroso.
Di seguito le prime 50 posizioni della classifica Fimi singoli.
1 FADED
ALAN WALKER
2 7 YEARS
LUKAS GRAHAM
3 HYMN FOR THE WEEKEND
COLDPLAY
4 LIGHT IT UP
MAJOR LAZER FEAT. NYLA
5 CHEAP THRILLS
SIA
6 GINZA
J. BALVIN
7 FAST CAR
JONAS BLUE FEAT. DAKOTA
8 STRESSED OUT
TWENTY ONE PILOTS
9 WORK
RIHANNA FEAT. DRAKE
10 EST-CE QUE TU M'AIMES ?
MAÎTRE GIMS
11 SORRY
JUSTIN BIEBER
12 I TOOK A PILL IN IBIZA
MIKE POSNER
13 NO HERO
ELISA
14 STITCHES
SHAWN MENDES
15 CAKE BY THE OCEAN
DNCE
16 LOVE YOURSELF
JUSTIN BIEBER
17 PILLOWTALK
ZAYN
18 THE HORNS
DJ KATCH FEAT. GREG NICE, DJ KOOL & DEBORAH LEE
19 TAKE ME HOME
JESS GLYNNE
20 LUSH LIFE
ZARA LARSSON
21ADVENTURE OF A LIFETIME
COLDPLAY
22COMUNQUE ANDARE
ALESSANDRA AMOROSO
23 REALITY
LOST FREQUENCIES FEAT. JANIECK DEVY
24 ME, MYSELF & I
G-EAZY FEAT. BEBE REXHA
25 WHAT DO YOU MEAN?
JUSTIN BIEBER
26 DANGEROUS WOMAN
ARIANA GRANDE
27 NESSUN GRADO DI SEPARAZIONE
FRANCESCA MICHIELIN
28 BE THE ONE
DUA LIPA
29 WORK FROM HOME
FIFTH HARMONY FEAT. TY DOLLA $IGN
30 NOI SIAMO INFINITO
ALESSIO BERNABEI
31 SUGAR
ROBIN SCHULZ FEAT. FRANCESCO YATES
32 LOCKED AWAY
R. CITY FEAT. ADAM LEVINE
33 TAKE YOUR TIME
SAM HUNT
34 PAROLE IN CIRCOLO
MARCO MENGONI
35 BANG MY HEAD
DAVID GUETTA FEAT. SIA
36 TI HO VOLUTO BENE VERAMENTE
MARCO MENGONI
37 ROMA BANGKOK
BABY K FEAT. GIUSY FERRERI
38 AMEN
FRANCESCO GABBANI
39 HOTLINE BLING
DRAKE
40 HELLO
ADELE
41 LEAN ON
MAJOR LAZER FEAT. DJ SNAKE & MØ
42 STAY
KYGO FEAT. MATY NOYES
43 ROSES
THE CHAINSMOKERS FEAT. ROZES
44 HOW DEEP IS YOUR LOVE
CALVIN HARRIS & DISCIPLES
45 MY HOUSE
FLO RIDA
46 HANDS TO MYSELF
SELENA GOMEZ
47 COME
JAIN
48 LAY IT ALL ON ME
RUDIMENTAL FEAT. ED SHEERAN
49 CAN'T FEEL MY FACE
THE WEEKND
50 DON'T LET ME DOWN
THE CHAINSMOKERS FEAT. DAYA