Classifica Singoli FIMI: Ed Sheeran protagonista indiscusso! Debutta Lorde
La decima settimana del 2017 porta un nome solo: Ed Sheeran. Il cantante inglese ha letteralmente invaso la classifica italiana, con un totale di 11 canzoni di Divide nella top50 italiana: un vero e proprio dominio il suo!
Non soddisfatto di questa invasione, il cantante inglese si prende pure la vetta dei brani di maggior successo del momento. Shape Of You ritorna alla #1 per la sesta settimana non consecutiva. La canzone si è impossessata nuovamente del trono anche della classifica dei brani più riprodotti su Spotify, con quasi un milione e mezzo di streaming settimanali.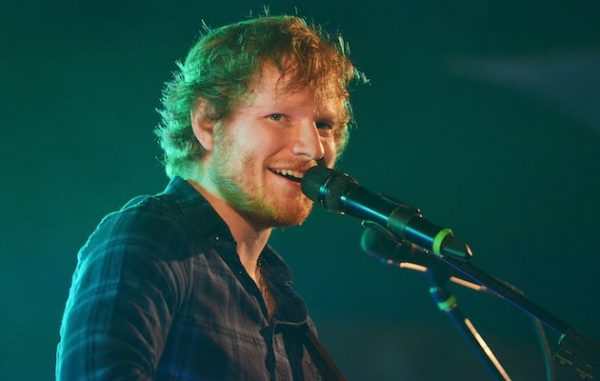 Al secondo posto troviamo una canzone che sta comunque dando del filo da torcere ad Ed in Italia. Si tratta di Despacito di Luis Fonsi, che sale quindi di una posizione rispetto a sette giorni fa. Proprio alcuni giorni fa la canzone si è fiondata in vetta su iTunes e sta volando anche nello streaming.
Termina quindi a quota tre settimane il dominio di Gabbani. Occidentali's Karma si è dovuta arrendere alla due super hit sopracitate. La canzone vincitrice di Sanremo 2017 si mantiene comunque sul podio sia nello streaming che nelle vendite.
Stabilissimi alla 4 i Clean Bandit con Rockabye e alla 5 il super gruppo formato dai The Chainsmokers e i Coldplay con Something Just Like This. Non si spostano nemmeno Zayn e Taylor Swift: I Don't Wanna Live Forever non si schioda dalla 6.
+20 posizioni per la canzone che si piazza alla 7! Si tratta di un brano latino destinato a dominare per mesi la top10 italiana. Stiamo parlando del nuovo singolo di Enrique Iglesias, Subeme La Radio. La canzone è in forte crescita soprattutto nelle vendite dove attualmente è alla 6, mentre su Spotify si piazza alla 17esima, in salita di 40 posizioni.
L'effetto Divide si ripercuote anche sul singolo rilasciato in concomitanza con Shape Of You. Vola infatti di 10 posizioni Castle On The Hill, dalla 18 alla 8.
Leggera flessione per Michele Bravi: Il Diario Degli Errori perde solo due posizioni, grazie ad un continuo buon riscontro nello streaming.
Chiude la top10 un'altra canzone in discesa di due gradini, ovvero All Night di Parov Stelar.
Fuori dalla top10 segnaliamo il debutto alla 13 del re della scena rap italiana. Stiamo parlando di Fabri Fibra, ritornato con Fenomeno, che ottiene subito un ottimo debutto! Il brano si attesta attorno alla decima posizione nelle vendite, mentre su Spotify settimanalmente è 34esima.
Sempre in top20 troviamo altri due brani di Ed Sheeran: alla 16 debutta Galway Girl, mentre alla 18 si piazza Perfect! Ed è proprio a causa di Ed Sheeran che gli Imagine Dragons vedono rimandare il loro ingresso in top20. Believer, nonostante un incredibile salto in avanti di 13 posizioni, si arresta alla 22. Settimana prossima potremmo ritrovare il loro nome nella top20!
Intanto un altro comeback è avvenuto nella settimana: si tratta di Lorde che è tornata sulle scene musicali con Green Light. In Italia il riscontro non è stato positivissimo: il brano debutta infatti alla 44. Nelle vendite sembra non essere mai decollata, mentre nella classifica settimanale di Spotify si piazza alla 59. Riusicrà a salire col tempo?
Piccolo riassunto dei brani di Sanremo:
#3 Francesco Gabbani
#9 Michele Bravi
#17 Ermal Meta
#19 Fabrizio Moro
#28 Mannoia
#34 Elodie
Di seguito riportiamo invece la top50 completa:
1) SHAPE OF YOU
ED SHEERAN
2) DESPACITO
LUIS FONSI FEAT. DADDY YANKEE
3) OCCIDENTALI'S KARMA
FRANCESCO GABBANI
4) ROCKABYE
CLEAN BANDIT FEAT. SEAN PAUL & ANNE-MARIE
5) SOMETHING JUST LIKE THIS
THE CHAINSMOKERS & COLDPLAY
6) I DON'T WANNA LIVE FOREVER
ZAYN FEAT. TAYLOR SWIFT
7) SUBEME LA RADIO
ENRIQUE IGLESIAS
8) CASTLE ON THE HILL
ED SHEERAN
9) IL DIARIO DEGLI ERRORI
MICHELE BRAVI
10) ALL NIGHT
PAROV STELAR
11) PARIS
THE CHAINSMOKERS
12) IL CONFORTO
TIZIANO FERRO FEAT. CARMEN CONSOLI
13) FENOMENO
FABRI FIBRA
14) IT AIN'T ME
KYGO & SELENA GOMEZ
15) CHAINED TO THE RYTHM
KATY PERRY
16) GALWAY GIRL
ED SHEERAN
17) VIETATO MORIRE
ERMAL META
18) PERFECT
ED SHEERAN
19) PORTAMI VIA
FABRIZIO MORO
20) PICCOLE COSE
J-AX & FEDEZ FEAT. ALESSANDRA AMOROSO
21) CHANTAJE
SHAKIRA FEAT. MALUMA
22) BELIEVER
IMAGINE DRAGONS
23) HEAR ME NOW
ALOK & BRUNO MARTINI FEAT. ZEEBA
24) I FEEL IT COMING
THE WEEKND FEAT. DAFT PUNK
25) HUMAN
RAG'N'BONE MAN
26) COLD
MAROON 5 FEAT. FUTURE
27) SCARED TO BE LONELY
MARTIN GARRIX FEAT. DUA LIPA
28) CHE SIA BENEDETTA
FIORELLA MANNOIA
29) DIVE
ED SHEERAN
30) CLOSER
THE CHAINSMOKERS FEAT. HALSEY
31) HAPPIER
ED SHEERAN
32) HOW WOULD YOU FEEL (PAEAN)
ED SHEERAN
33) ASSENZIO
J-AX & FEDEZ FEAT. STASH & LEVANTE
34) TUTTA COLPA MIA
ELODIE
35) ERASER
ED SHEERAN
36) MILLION REASONS
LADY GAGA
37) CALL ON ME
STARLEY
38) WHAT DO I KNOW?
ED SHEERAN
39) YOU DON'T KNOW ME
JAX JONES FEAT. RAYE
40) NEW MAN
ED SHEERAN
41) EL AMANTE
NICKY JAM
42) SAY YOU WON'T LET GO
JAMES ARTHUR
43) SUPERMARKET FLOWERS
ED SHEERAN
44) GREEN LIGHT
LORDE
45) JUST HOLD ON
STEVE AOKI FEAT. LOUIS TOMLINSON
46) PIZZA KEBAB
GHALI
47) LET ME LOVE YOU
DJ SNAKE FEAT. JUSTIN BIEBER
48) SHED A LIGHT
ROBIN SCHULZ & DAVID GUETTA FEAT. CHEAT CODES
49) NO LIE
SEAN PAUL FEAT. DUA LIPA
50) DON'T WANNA KNOW
MAROON 5 FEAT. KENDRICK LAMAR