Classifica Singoli Mondiale: Ed Sheeran fa tripletta in top 10
Top 5 quasi immutata nella classifica singoli mondiale. Ed Sheeran rimane per la settima settimana su sette alla 1 della chart con 589.000 points. La canzone sta avendo una costanza al limite dell'eccezionale: in 50 giorni ha ottenuto 3,6 mln di points. Questa settimana Ed Sheeran ha 3 canzoni in top 10: oltre a "Shape Of You", ci sono "Castle On The Hill" (8) e "How Would You Feel (Paean)" (10). Nelle prossime due settimane ci si aspetta un ulteriore incremento visto l'arrivo dell'album di Ed "Divide".
Secondo posto confermato per "I Don't Wanna Live Forever" di Zayn e Taylor Swift con 290.000 points. Katy Perry rimane alla 3 con il nuovo singolo "Chained To The Rhytm", in termini di punteggio il brano passa da 265.000 points a 227.000.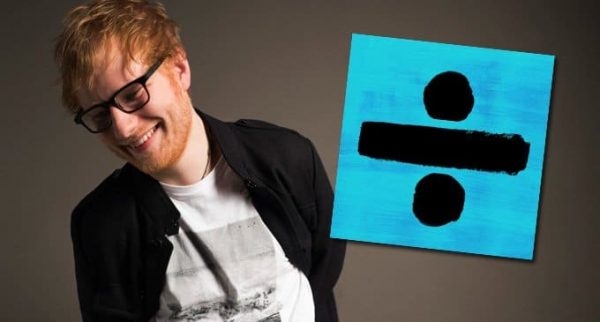 Scambio di posizioni tra la 4 e la 5: "Paris" dei The Chainsmokers supera "Rockabye" dei Clean Bandit. Sesto posto per "I Feel It Coming" di The Weeknd, la RnB-star si trova pure alla 15 con "Starboy".  Debutto alla 7 per Kygo e Selena Gomez con "It Ain't Me".  Esce dalla top 10 "24K Magic" di Bruno Mars.
Nonostante sia rimasta alla 16, "That's What I Like" di Bruno Mars è la canzone che aumenta maggiormente nel punteggio. Alla 18 debutta "Cold" di Maroon 5 ft Future. Diversi brani escono dalla top 20: "Call On Me" di Starley passa dalla 18 alla 21, Rihanna con "Love On The Brain" scende dalla 19 alla 22. Fa peggio Lady Gaga: "Million Reasons" scende dalla 17 alla 25. "Scars To Your Beautiful" di Alessia Cara scende dalla 20 alla 26.
Lana del Rey debutta alla 30 con "Love". Vedremo come proseguirà la sua corsa.  Scende alla 37 "Water Under the Bridge" di Adele.