Classifica singoli mondiale: Happy in testa, vola Waves (Robin Schulz Remix)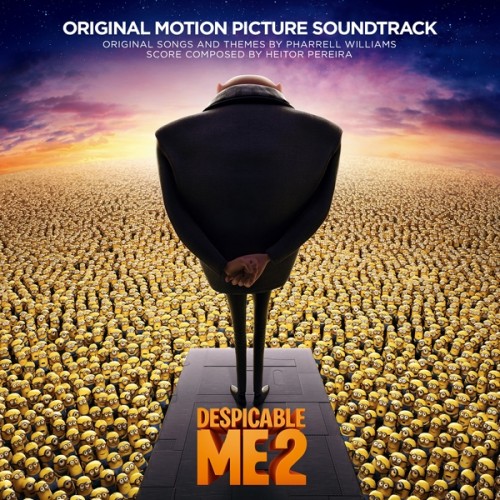 14 settimane consecutive alla 1 per Pharrell Williams, la hit "Happy" pareggia "We found love" anch'essa capace di restare alla 1 per 14 settimane. Rimangono abbonati alla 2 ed alla 3 "All of me" di John Legend e "Dark Horse" di Katy Perry. Ma il vero protagonista della settimana è il singolo "Waves" di Mr Probz, il quale grazie al remix di Robin Schulz è passato dalla 32 alla 4. Pesa in particolare la No. 1 negli Uk, Germania, Austria, Svizzera ed Austria. Scende alla 5 "Rather Be" dei Clean Bandit.  Il debutto giapponese della settimana lo troviamo alla 6 con "Johnny West in "Ee Ja Nai Ka".

Un gruppo interessante di caznoni sale in punteggio: "Magic" dei Coldplay, "Turn down for what" di Dj Snake ft Lil Jon, "Summer" di Calvin Harris", "Not a bad Thing" di Justin Timberlake, "Fancy" di Iggy Azalea, "Best day of my life" degli American Authors. Al contrario calano singoli come "Timber" (12-18), "Team" (15-20), "Addicted to you" (19-23).
Raggiunge i 2 mln di points "Can't remember to forget you" di Shakira Ft Rihanna, giunta alla 15esima settimana i chart. Debutta alla 27 "midnight" singolo promozionale dei Coldplay. Per la prossima settimana attendiamo invece il secodo singolo "A Sky full of stars". Per la prossima setimana è atteso anche il debutto di "Problem" di Ariana Grande ft Iggy Azalea.
Scende dalla 24 alla 31 "Say something" di A great Big world con Christina Aguilera ache supera anche i 4mln di points. Sale in punteggio "Loyal" di Chris Brown ft Lil Wayne & French Montana. Debutta alla 34 "Am I Wrong" di Nico e Vinz, mentre entra in chart alla 38 "Wild wild Love" di Pitbull ft G. R. L.
1- Happy – Pharrell Williams – 465.000

2– All Of Me – John Legend  – 297.000
3- Dark Horse – Katy Perry feat. Juicy J  – 245.000
4- Waves (Robin Schulz Remix) – Mr.Probz – 191.000
5- Rather Be – Clean Bandit feat. Jess Glynne  – 183.000
6- Ee Ja Nai Ka – Johnny West – 171.000
7- Talk Dirty – Jason DeRulo feat. 2 Chainz  – 162.000
8- Let It Go – Idina Menzel – 161.000
9- The Man – Aloe Blacc  – 145.000
10- Magic – Coldplay – 133.000
11- Turn Down For What – DJ Snake feat. Lil Jon – 129.000
12- Hey Brother – Avicii – 128.000
13- Summer – Calvin Harris– 127.000
14- Not A Bad Thing – Justin Timberlake– 126.000
15- Fancy – Iggy Azalea feat. Charli XCX – 119.000
16- Best Day Of My Life – American Authors – 113.000
17- Counting Stars – OneRepublic – 107.000
18- Timber – Pitbull feat. Ke$ha – 106.000
19- Sing – Ed Sheeran – 102.000
20- Team – Lorde – 98.000
21- Pompeii – Bastille  – 96.000
22- Demons – Imagine Dragons  93.000
23- #Selfie – The Chainsmokers – 92.000
24- Addicted To You – Avicii – 90.000
25- Can't Remember To Forget You – Shakira feat. Rihanna  – 88.000
26- She Looks So Perfect – 5 Seconds Of Summer – 86.000
27- Midnight – Coldplay – 85.000
28- Changes – Faul & Wad Ad vs. Pnau – 82.000
29- Story Of My Life – One Direction  – 81.000
30- Play It Again – Luke Bryan – 80.000
31-Say Something – A Great Big World feat. Christina Aguilera  – 80.000
32-Never Let You Go – Generations from Exile Tribe- 79.000
33-Loyal – Chris Brown feat. Lil Wayne & French Montana – 79.000
34-Am I Wrong – Nico & Vinz. – 77.000
35-Animals – Martin Garrix s – 77.000
36-Wake Me Up! – Avicii – 71.000
37-La La La – Naughty Boy feat. Sam Smith  – 66.000
38-Wild Wild Love – Pitbull feat. G.R.L.
RCA
39-This Is How We Roll – Florida Georgia Line feat. Luke Bryan – 65.000
40-The Monster – Eminem feat. Rihanna – 64.000