Classifica singoli mondiale: The Monster alla 1, Timber alla 2
Rimane saldamente al comando della Mediatraffic singles chart "The Monster" di Eminem ft Rihanna, realisticamente dovrebbe rimanere alla 1 ancora per un po'. Segue "Timber" di Pitbull e Kesha che passa dalla 6 alla 2 grazie in particolare al successo negli USA. Chiude il podio "Royals" di Lorde.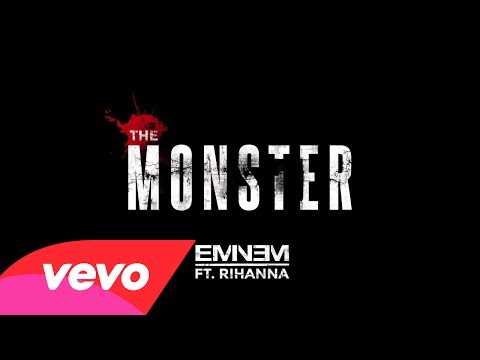 Supera gli otto milioni di points "Wake me up" di Avicii, la canzone è la quarta di maggior successo dell'anno dopo "Blurred lines" (che invece si trova alla poszione 19), "Get lucky" e "Thrift shop".
Dalla 9 con "Story of my life" alla 14 con "Demons" troviamo 6 canzoni in salita di punteggio tra le quali spiccano "Burn" di Ellie Goulding che torna in top ten e "Say something" che vola dalla 25 alla 11. A piccoli passi va avanti il cammino di "Unconditionally" che entra in top 20. Alla posizione 30 troviamo invece "Work Bitch" di Britney Spears che è giunta alla 11esima settimana in chart.
1–
2– Timber – Pitbull feat. Ke$ha – 311.000
3– Royals – Lorde  – 285.000
4– Roar – Katy Perry  – 264.000
5– Baretta – Nogizaka 46 – 260.000
6– Counting Stars – OneRepublic  – 243.000
7– Wake Me Up! – Avicii – 236.000
8– Wrecking Ball – Miley Cyrus  – 230.000
9– Story Of My Life – One Direction – 228.000
10– Burn – Ellie Goulding  – 164.000
11– Say Something – A Great Big World feat. Christina Aguilera  – 157.000
12– Do What U Want – Lady GaGa feat. R.Kelly – 156.000
13– Hey Brother – Avicii – 152.000
14- Demons – Imagine Dragons – 143.000
15- Let Her Go – Passenger  – 140.000
16- Hold On We're Going Home – Drake feat. Majid Jordan  – 139.000
17- Applause – Lady GaGa  – 126.000
18- Unconditionally – Katy Perry – 111.000
19- Animals – Martin Garrix – 105.000
20- Very Merry Xmas – Tohoshinki – 102.000
21- Blurred Lines – Robin Thicke feat. T.I. & Pharrell Williams  – 98.000
22- Roller Coaster – Justin Bieber – 97.000
23- The Fox – Ylvis – 95.000
24- Talk Dirty – Jason DeRulo feat. 2 Chainz – 93.000
25- Safe And Sound – Capital Cities  – 83.000
26- Under Control – Calvin Harris feat. DJ Alesso & Hurts – 82.000
27- Love Me Again – John Newman  – 82.000
28- Of The Night – Bastille – 78.000
29- Summertime Sadness – Lana Del Rey vs. Cédric Gervais r – 73.000
30- Work B**ch – Britney Spears – 70.000